A study to look at a possible new way to diagnose cancer of the thyroid
This study used different types of MRI scans to gather information about growths on the thyroid gland.
These results were published in 2016.
More about this trial
If you have a lump (nodule) on your thyroid

, your doctor may take a sample of cells and fluid. This test is a needle biopsy. They then look at the sample under a microscope to see if there are any cancer cells.
But it can be difficult to get clear results and a proper diagnosis using biopsies. To make sure, you may need surgery to remove part of your thyroid gland. You might then need further surgery, or other treatment, depending on your situation.
Doctors in this study looked at another possible way of studying these lumps. They used scans similar to MRI scans

.
Diffusion weighted MRI (DWI) helps show up damaged tissue. Magnetic resonance spectroscopy (MRS) looks at chemical changes linked to disease in body tissues.
The aim of this study was to see how well these types of scan could improve diagnosis of thyroid gland lumps before surgery.
Summary of results
The team found that diffusion weighted MRI (DWI) and magnetic resonance spectroscopy (MRS) could possibly be used to improve diagnosis of thyroid gland lumps.
46 people took part in this study. Everyone had surgery to remove some or all of their thyroid.
Before surgery everyone had a:
standard MRI scan
diffusion weighted MRI scan
magnetic resonance spectroscopy
When the team looked at the diffusion weighted MRI scans they found them to be clearer and easier to read.
For the magnetic resonance spectroscopy the team said it might have the potential to show the difference types of thyroid cancer. And that it might also be a way to identify what is normal tissue and what is cancer tissue.
The team concluded that more studies with larger numbers of people are needed to confirm if DWI and MRS can improve the diagnosis of thyroid lumps.
We have based this summary on information from the research team. The information they sent us has been reviewed by independent specialists (peer reviewed

) and published in a medical journal. The figures we quote above were provided by the trial team who did the research. We have not analysed the data ourselves.
How to join a clinical trial
Please note: In order to join a trial you will need to discuss it with your doctor, unless otherwise specified.
Please note - unless we state otherwise in the summary, you need to talk to your doctor about joining a trial.
Supported by
Cambridge University Hospitals NHS Foundation Trust
Experimental Cancer Medicine Centre (ECMC)
University of Cambridge
CRUK internal database number:
Please note - unless we state otherwise in the summary, you need to talk to your doctor about joining a trial.
Cara took part in a clinical trial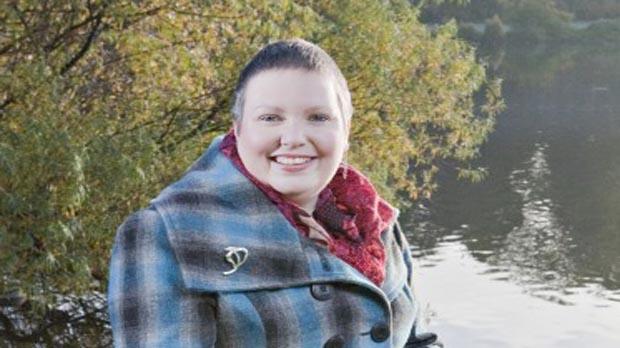 "I am glad that taking part in a trial might help others on their own cancer journey."