A study for people recently diagnosed with melanoma skin cancer to find out what made them go to the doctor
Coronavirus (COVID-19)
We know that this is an especially worrying time for people with cancer and their family and friends. We have separate information about coronavirus and cancer. Please read that information alongside this page. We will update that information as guidance changes.
This study looked at why some people prolong going to their doctor (GP) when they have a symptom that could be melanoma. This study was supported by Cancer Research UK as part of the National Awareness and Early Detection Initiative (NAEDI).
Doctors know that the earlier melanoma is detected, the easier it is to treat. In this study researchers wanted to look at what made some people go to their GP sooner than others.
The aims of the study were to
Find out why some people go to their GP sooner than others
Find out if information about melanoma should be improved to help people to decide to go to their GP sooner
Compare the experiences of people with thinner melanomas (measuring less than 1mm across) with those of people who have thicker melanomas (measuring more than 2mm across)
Summary of results
The study team found that there were a lot of reasons why people prolonged going to the doctor when they have a symptom that could be melanoma. People with both thinner and thicker melanomas didn't recognise their skin changes at first as warning signs to see their GP. The study suggests there is a difference between the information people need when assessing changes to their skin and the information and images currently available.
63 people took part in this study. They had all been recently diagnosed with melanoma. The researchers interviewed everybody and asked
What their early skin changes looked like, and how they changed over time
If other members of their family had melanoma
What they know about melanoma
Who they talked to about their skin changes before deciding to go to the doctor
What made them go to the doctor
The main reasons that people prolonged going to the doctor were that
They weren't sure what had caused the change to their skin and put it down to life changes such as getting older or pregnancy
The skin change didn't match the image of what they thought a melanoma looked like
They were too busy with other things
They didn't want to waste their GP's time
The study team also found that
Many people went to see their doctor because family or friends told them to get the skin change checked out
11 people had already seen a health care professional about the skin change and had been told that it was nothing to worry about. Few were told how to keep an eye on the mole or when to see the doctor again
Some people knew about the signs and symptoms of melanoma such as jagged edges or a change in the colour of a mole, but only a few knew that an itchy or bleeding mole was a bad sign
Most people said that their skin change didn't match the images that they had in their mind of what a melanoma looked like. These images were based on pictures they had seen, information they had read or a family member or friend who had melanoma
In this study, most people diagnosed with melanoma didn't think that their skin changes were worth worrying about to begin with. The study team suggest that improving information and images of early melanomas and encouraging people to see their doctor straight away with these skin changes could help melanoma to be diagnosed earlier.
We have based this summary on information from the team who ran the trial. The information they sent us has been reviewed by independent specialists (peer reviewed

) and published in a medical journal. The figures we quote above were provided by the trial team. We have not analysed the data ourselves.
How to join a clinical trial
Please note: In order to join a trial you will need to discuss it with your doctor, unless otherwise specified.
Please note - unless we state otherwise in the summary, you need to talk to your doctor about joining a trial.
Supported by
National Awareness and Early Diagnosis Initiative (NAEDI)
National Institute for Health Research Cancer Research Network (NCRN)
University of Cambridge
Questions about cancer? Contact our information nurses
CRUK internal database number:
Please note - unless we state otherwise in the summary, you need to talk to your doctor about joining a trial.
Charlie took part in a trial to try new treatments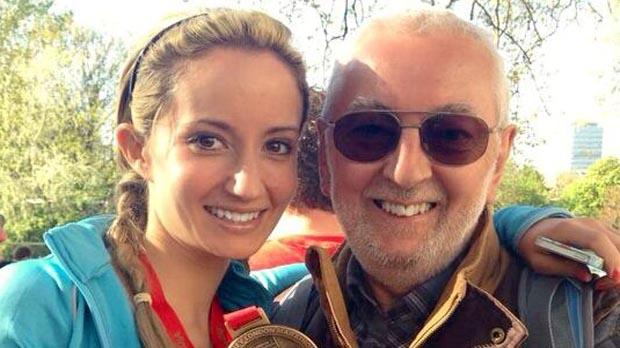 "I think it's really important that people keep signing up to these type of trials to push research forward."