A study of women's experiences of taking tamoxifen
This study looked at the experiences of women who were taking tamoxifen. The study was for women who have had breast cancer and were currently taking tamoxifen or had recently stopped.
More about this trial
Women whose breast cancer tests positive for oestrogen receptors

 usually have hormone therapy

 after their initial treatment. Tamoxifen is a type of hormone therapy.
Tamoxifen is a tablet that you take every day. Most women take it for 5 years, and some may take it for longer. This helps to help reduce the risk of the cancer coming back. But despite the benefits of taking tamoxifen many women stop taking it early.
Researchers have done studies to understand why women stop taking their tamoxifen early. But these have mainly focused on medical reasons, such as the relationship between the women and their doctor or the side effects of tamoxifen. Other studies have looked at whether the age of the women is a reason.
In this study the researchers wanted to look at the beliefs and knowledge women had about tamoxifen. The researchers wanted to find out how this influenced women's decision to continue taking tamoxifen or not.
Summary of results
The trial team found that most of the women in the study experienced menopausal symptoms throughout the 5 years of treatment. The women put these side effects down to taking tamoxifen.
This study recruited people from 27 NHS Trusts across England. Women were screened in clinic and were invited to join the study if they met the requirements. Some women joined by replying to an online advert that was posted for the study. They were also screened.
1228 women were sent information about the study. A total of 740 women were recruited for the study. This was made up of:
746 women who returned the questionnaire they had been sent
6 questionnaires that had no information about where they had come from
61 women who were recruited online
73 women were removed because they had stopped taking tamoxifen
All women were asked to do questionnaires which took about 20 minutes to complete. They were asked about their:
experience of menopausal symptoms
personal information
mood
social support
The researchers found that:
more than 8 out of 10  women (84%) had hot flushes
8 out of 10 of the women (80%) in the study had experienced night sweats
6 out of 10 (60%) said that the hot flushes and night sweats were moderate or severe
symptoms didn't get better with time, for most women they continued throughout the 5 years of treatment and
6 out of 10 of the women (60%) thought that the tamoxifen caused the symptoms
women were twice as likely to have hot flushes and night sweats if they had had chemotherapy, were employed or had any depressive symptoms
other symptoms the women reported included joint pain, loss of libido, weight gain, mood swings and vaginal symptoms such as dryness, itching and discharge
The researchers concluded that symptoms such as hot flushes, night sweats, vaginal dryness and joint pain are more common in breast cancer survivors taking tamoxifen.
The researchers say that there is a need to find non hormonal treatments such as
cognitive behavioural therapy

 to help support women with these symptoms. And to target women who:
have had chemotherapy
are working
put the side effects down to taking tamoxifen
have symptoms of depression
They say this is especially important as the results show that the symptoms last longer than was thought.
Researchers also looked at the results of another questionnaire which was completed by 817 people. The questionnaire wanted to find out how likely people were to take tamoxifen.
The researchers found that were able to predict who would stop taking their treatment. They also found that younger people were more likely to stop taking their tamoxifen after 3 months of starting treatment.
They concluded that doctors need to understand the reasons why people stop taking tamoxifen. This will help them to develop ways to support these people, which will increase the likelihood of them completing the treatment.
We have based this summary on information from the research team. The information they sent us has been reviewed by independent specialists (
peer reviewed

) and published in a medical journal. The figures we quote above were provided by the trial team who did the research. We have not analysed the data ourselves.
How to join a clinical trial
Please note: In order to join a trial you will need to discuss it with your doctor, unless otherwise specified.
Please note - unless we state otherwise in the summary, you need to talk to your doctor about joining a trial.
Supported by
Breast Cancer Now
Experimental Cancer Medicine Centre (ECMC)
Guy's and St Thomas' NHS Foundation Trust
NIHR Clinical Research Network: Cancer
CRUK internal database number:
Please note - unless we state otherwise in the summary, you need to talk to your doctor about joining a trial.
Caroline took part in a clinical trial for breast cancer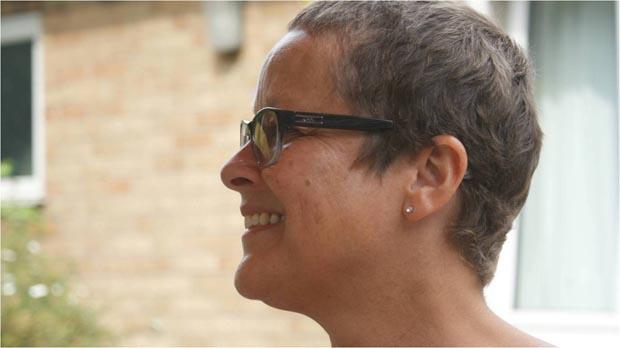 "I had treatment last year and I want to give something back."