A study of the attitudes of trans men and non-binary people to screening for cervical cancer
Please note - this trial is no longer recruiting patients. We hope to add results when they are available.
This study is open to trans men and non-binary people who have a cervix or have had their cervix removed. 
A trans man is a person who was assigned female at birth but identifies and lives as a man.
A non-binary person is someone whose gender identity doesn't sit comfortably with 'man' or 'woman'. 
More about this trial
The cervix is part of the reproductive system. It is the neck of the womb at the top of the vagina. 
Cervical screening is a test (smear test) that checks the health of the cervix. The test looks for any changes (abnormalities) of the cells of the cervix. 
The aim of cervical screening is to reduce the number of people who develop cervical cancer. An abnormal test means that the person can either have further tests or a doctor might remove the abnormal cells.
Anyone with a cervix between the ages of 25 and 64 years old can have cervical screening. But only people who are registered as female with their GP automatically receive an invite for screening. 
In this study the researchers want to find out about the views and experiences of trans men and non-binary people about cervical screening. And what factors might stop someone from having cervical screening.
They hope that a better understanding of these people's views and experiences can make cervical screening easier and more available to them in future. This might include making changes to the NHS's policies on screening. 
Please note you will not get direct benefit from taking part in this study. 
Who can enter
The following bullet points list the
entry conditions
for this study. Talk to your doctor or the study team if you are unsure about any of these. They will be able to advise you. 
Who can take part
a trans man or non-binary person who was assigned female at birth
a resident in Wales, Northern Ireland, Scotland or England 
18 to 80 years old 
Who can't take part
You cannot join this study if any of these apply. You are:
in prison
not able to make decisions about how the information you give is used 
Trial design
The study team need about 1,400 trans men and non-binary people to join the study. 
You will receive an email inviting you to take part. The email includes:
a letter of invitation to the study
a link to an online questionnaire
an information sheet  
To join the study, you click on the link to the online questionnaire. This contains:
an information sheet 
the questionnaire
You tick a box to show that you have read the information sheet and agree to take part in the study. You then answer the questionnaire. 
The first questions are to confirm that you are suitable to take part in the study. If you are suitable you are asked to fill in the rest of the online questionnaire. 
You have 1 month to fill in the questionnaire. 
You might receive a reminder. Don't fill in the questionnaire again if you have already completed it. 
The questions are about:
yourself and where you live 
any cervical screening you have had
the health of your reproductive system  such as procedures involving your womb and cervix 
your sexual health history
your attitudes about and experience of cervical screening 
The questionnaire is confidential. You will not be able to be identified by any information or answers that you give. 
At any time during the questionnaire you can decide to withdraw your consent and not continue. If you decide you don't want to continue, don't submit the questionnaire. 
Hospital visits
There are no hospital visits if you agree to take part in this study.
Side effects
Some of the questions might cause distress and upset you. The study team include contact details and information of organisations that you can contact. 
How to join a clinical trial
Please note: In order to join a trial you will need to discuss it with your doctor, unless otherwise specified.
Please note - unless we state otherwise in the summary, you need to talk to your doctor about joining a trial.
Supported by
Jo's Cervical Cancer Trust
Gender Identity Clinic
LGBT Foundation
CliniQ
CRUK internal database number:
Please note - unless we state otherwise in the summary, you need to talk to your doctor about joining a trial.
Cara took part in a clinical trial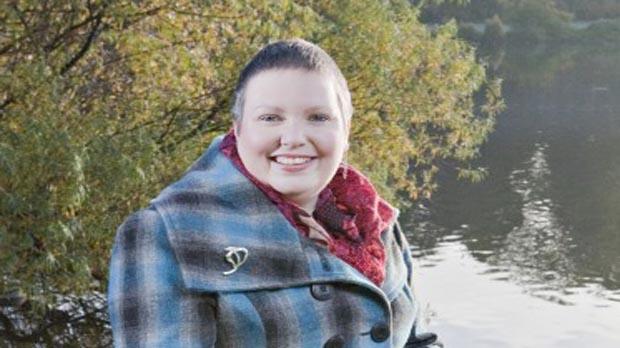 "I am glad that taking part in a trial might help others on their own cancer journey."