A study of tefinostat for chronic myelomonocytic leukaemia (MONOCLE)
This study looked at a targeted cancer drug called tefinostat for chronic myelomonocytic leukaemia (CMML). 
This study was open for people to join between January 2017 and January 2018. These results were presented at a conference in 2018. 
 
More about this trial
CMML is a rare type of leukaemia. It causes a build up of a type of white blood cell called monocytes in the bone marrow and blood. The main treatments for CMML are supportive care and chemotherapy. 
Tefinostat is a targeted cancer drug

called a cancer growth blocker. It works by blocking an enzyme that monocytes need to grow and divide.
Researchers thought that tefinostat could help people with CMML. 
The aims of this study were to find:
how acceptable tefinostat was for people with CMML
how well it worked
how it affected quality of life 
out more about the side effects
Summary of results
The team found that tefinostat didn't work as well as they hoped.
About this study
This was a phase 2 study. 21 people took part. 
Everyone took tefinostat once a day. 
Results
The average length of time people took tefinostat was 16 weeks. 
The team were able to look at how well tefinostat worked in 13 people. They found that for:
1 person their CMML had got a bit better (a partial response)
9 people their CMML had not got better or worse (stable disease)
3 people their CMML had got worse (progressive disease)
Side effects
The most common side effects included:
a change to how well the kidneys work causing an increased level of creatinine in the blood 
tiredness (fatigue)
loss of appetite
feeling or being sick
a drop in a type of blood cells called platelets causing an increased risk of bruising and bleeding
constipation or diarrhoea
blood and or protein in the urine
depression 
dizziness
Conclusion
The study team concluded people appeared to be able to take tefinostat without many problems. But it didn't work very well. And they won't investigate tefinostat further for people with CMML. 
Sometimes trials show that a treatment isn't useful for people in a particular situation. But they add to our knowledge and understanding of cancer and how to treat it.
Where this information comes from    
We have based this summary on information from the research team. The information they sent us has been reviewed by independent specialists (peer reviewed

) but may not have been published in a medical journal.  The figures we quote above were provided by the research team. We have not analysed the data ourselves.
How to join a clinical trial
Please note: In order to join a trial you will need to discuss it with your doctor, unless otherwise specified.
Please note - unless we state otherwise in the summary, you need to talk to your doctor about joining a trial.
Supported by
Cardiff University
NIHR Clinical Research Network: Cancer
Bloodwise
CRUK internal database number:
Please note - unless we state otherwise in the summary, you need to talk to your doctor about joining a trial.
Around 1 in 5 people take part in clinical trials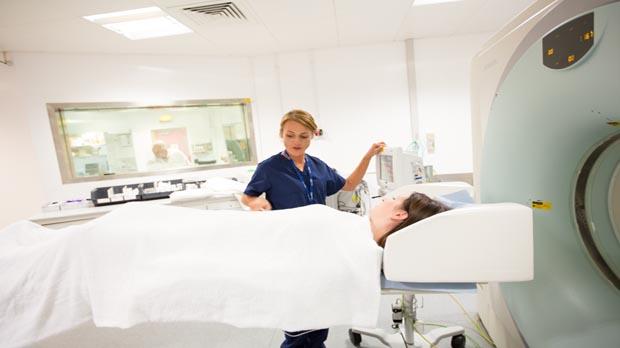 Around 1 in 5 people diagnosed with cancer in the UK take part in a clinical trial.