A study of nivolumab before other treatment for cancer (CA209358 Neo adjuvant group)
Please note - this trial is no longer recruiting patients. We hope to add results when they are available.
Cancer type:
Squamous cell skin cancer
This study is to find out what effect giving nivolumab before surgery or chemotherapy and radiotherapy together (chemoradiotherapy) has on certain cancers.  
There are 2 groups in this study
people who are having other anti-cancer treatment (the Neo adjuvant group)
people whose cancer has spread (the Metastatic group)
This summary is for the Neo adjuvant group. We have information for the Metastatic group.
More about this trial
Nivolumab is a type of biological therapy called a monoclonal antibody. It works by triggering the immune system

to attack and kill cancer cells. 
We know from research that nivolumab works for people who have melanoma that has spread and some types of lung cancer. 
In this study researchers want to look at 
merkel cell skin cancer
cervical cancer
vulval cancer
vaginal cancer 
mouth cancer
laryngeal cancer
pharyngeal cancer
You have nivolumab before having any other treatment for your cancer. 
The main aims of this study are to find
how well nivolumab works for these cancers
how safe it is
how well people cope with the drug
Who can enter
The following bullet points list the entry conditions for this study. Talk to your doctor or the study team if you are unsure about any of these. They will be able to advise you. 
You may be able to join this study if you have one of the following
Or a squamous cell cancer

of one of the following
And  
You cannot join this study if any of these apply
Trial design
This is an international phase 1/2 study. The researchers need 84 people to join the Neo adjuvant group. 
You have nivolumab as an injection into a vein. You have it every 2 weeks. You have a total of 2 doses before starting your other treatment. 
After having nivolumab some people might have surgery to remove their cancer. The researchers will take a sample of tissue from what was removed.
 
People who don't have surgery will have a sample of tissue (biopsy) taken of their cancer.
You might be able to start nivolumab again if your cancer spreads and it can't be removed by surgery. 
Quality of life 
The researchers will ask you to fill out a questionnaire 
when you have nivolumab
1 month after treatment
2 months after
Then every 3 months
The questionnaires will ask about how you have being feeling and any side effects. This is a quality of life study. 
Extra blood and tissue samples
The team will ask for extra blood samples. They will use these to look for substances (biomarker

) in the blood that might tell them how well nivolumab is working. 
Another sample of tissue will be asked for if your cancer gets worse or spreads. You don't have to agree to have this done.
Hospital visits
You see the doctor to have some tests before taking part. These tests include 
A physical examination
Blood tests 
Heart trace (ECG )
A scan such a CT scan or MRI scan
Before having nivolumab you see the doctor for a physical examination and blood tests. 
After having nivolumab you see the doctor 
Before you have surgery or a biopsy taken
1 month after finishing nivolumab
2 months
4 months
8 months
1 year
Then every 3 months 
Side effects
The most common side effects of nivolumab are 
skin reactions such as a rash, itching, hives, redness, and dry skin 
tummy (abdominal) pain
high temperature (fever)
joint pain
We have more information about nivolumab. 
Your doctor will talk to you about the side effects before you agree to take part.
How to join a clinical trial
Please note: In order to join a trial you will need to discuss it with your doctor, unless otherwise specified.
Please note - unless we state otherwise in the summary, you need to talk to your doctor about joining a trial.
Supported by
Bristol-Myers Squibb
Experimental Cancer Medicine Centre (ECMC)
CRUK internal database number:
Please note - unless we state otherwise in the summary, you need to talk to your doctor about joining a trial.
Cara took part in a clinical trial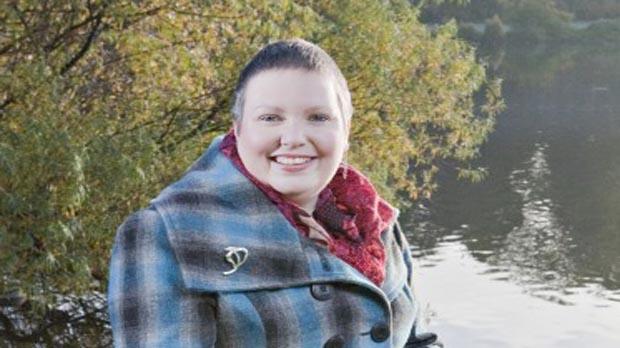 "I am glad that taking part in a trial might help others on their own cancer journey."