A study of moderate exercise for men with prostate cancer (EXACT MCRPC)
Please note - this trial is no longer recruiting patients. We hope to add results when they are available.
This study is for men with prostate cancer that has spread elsewhere in the body. This is metastatic or advanced prostate cancer. 
It is for men who are having hormone therapy for prostate cancer. 
The study is taking place at the Northern Ireland Cancer Centre at Belfast City Hospital. 
More about this trial
We know from research that exercise can help improve fitness and reduce the side effects of cancer treatment. It also improves quality of life.  
But there isn't much research into exercise for men with prostate cancer that has spread. So researchers are running this study to find out more. 
They want to find out if it's possible to do a study of home based exercise for men with advanced prostate cancer. They hope it will improve symptoms that their cancer and treatment might cause. As well as their wellbeing and levels of fitness.
The main aims of the study are to:
find out what men think about the exercise programme
see how willing men are to take part
see if it is possible to run this study
Who can enter
The following bullet points list the entry conditions for this study. Talk to your doctor or the study team if you are unsure about any of these. They will be able to advise you. 
Who can take part
You may be able to join this study if all of the following apply. 
You:
have adenocarcinoma  of the prostate that has spread elsewhere in the body 
have prostate cancer that has got worse after your most recent treatment 
are having types of hormone therapy called degarelix (Firmagon), goserelin (Zoladex), leuprorelin (Prostap, Lutrate) or triptorelin (Decapeptyl) or you have had surgery to remove both testicles 
are currently taking abiraterone or enzalutamide
are well enough to be up and about for at least half the day (performance status 0, 1 or 2) 
are at least 18 years old 
Who can't take part
You cannot join this study if any of these apply. 
You:
have cancer spread to the brain
can't do low to medium intensity exercise because you have certain medical conditions such as congestive heart failure, angina that isn't well controlled with medication, a serious wound that won't heal, severe numbness and tingling in your hands or feet or you have recently had a heart attack
already do 150 mins of moderate exercise each week or 75 minutes of high intensity exercise 
have another cancer apart from basal cell skin cancer  and squamous cell skin cancer  
get chest pain caused by physical activity
have had surgery in the last 4 weeks or you aren't completely better after having an operation 
Trial design
This is a feasibility study. The researchers hope to find about 30 men to join. The study is taking place at the Northern Ireland Cancer Centre at Belfast City Hospital.
This study involves taking part in a 12 week exercise programme. The exercises are moderate in intensity. The study team create an individual exercise plan for you.     
You wear a small device like a Fitbit at the beginning and end of the study This is to see how fit you are. You wear this for:
7 days before you start the exercise programme 
7 days when you finish the exercise programme
7 days 3 months after the exercise programme finishes
Before you start the programme you have a 30 minute meeting with one of the researchers. They:
look at your past and current activity levels
set suitable goals and explain how to exercise safely
explain the exercise programme they would like you to follow
You do the exercises at home everyday. They are a mix of walking and strengthening exercises. The researcher gives you an information booklet and an exercise diary. You fill this in everyday and record the exercises you do. The researchers phone you each week. This gives you a chance to discuss the exercises and any problems you have doing them.  
Quality of life 
The study team ask you to fill in some questionnaires when you join the study and at 3 and 6 months. These ask:
about your quality of life
if you have pain 
how you are generally 
about your mood
how confident you feel exercising
about treatment side effects
if you have symptoms that your cancer causes 
Interview
At the end of the study, the researchers would like to interview some men. They want to find out why they took part and their overall experience of taking part in the study. They would also like to find out why some men chose not to take part. 
Hospital visits
You see the researcher to have some tests and assessments before joining. These include:
a physical examination
a check of your level of fitness 
measuring your hips and waist
weighing you and measuring your height
You visit the hospital 3 times if you take part in this study. These visits take place:
before you start the exercise programme
at 3 months
at 6 months
Side effects
You might have some mild side effects if you take part in the study. You may have sore muscles for a day or 2 after the fitness test or exercise programme. But gentle stretching can help.
The researchers ask you to contact them if you have any side effects. 
They give you information on how to exercise safely. And ask you not to overdo it. You are also advised when not to exercise, how to warm up and cool down and what to wear. All this information is included in the exercise booklet the researchers provide. 
How to join a clinical trial
Please note: In order to join a trial you will need to discuss it with your doctor, unless otherwise specified.
Please note - unless we state otherwise in the summary, you need to talk to your doctor about joining a trial.
Supported by
HSC Public Health Agency
Queen's University Belfast
Belfast Health and Social Care Trust 
CRUK internal database number:
Please note - unless we state otherwise in the summary, you need to talk to your doctor about joining a trial.
Around 1 in 5 people take part in clinical trials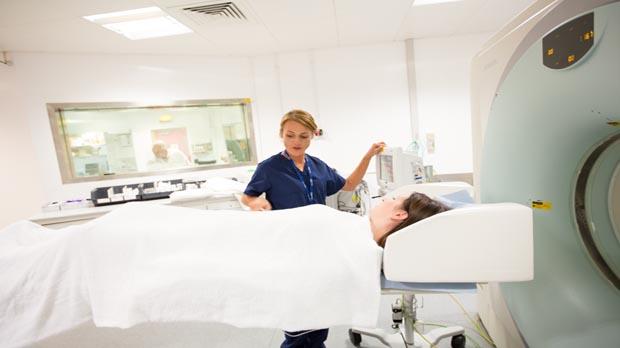 Around 1 in 5 people diagnosed with cancer in the UK take part in a clinical trial.