A study to collect samples and information about family history in children and young people with low grade gliomas (Transcal)
Cancer type:
Brain (and spinal cord) tumours
The study worked with the CCLG (Children's Cancer and Leukaemia Group) tissue bank. Together they aimed to provide researchers with valuable information about low grade glioma in children and young people.
More about this trial
A glioma is a type of brain tumour. A glioma can be low grade or high grade. Low grade gliomas generally grow more slowly.
The researchers asked parents and some older children to fill in a questionnaire about their family history

. These children had already taken part in trials looking at different treatments.
The aim of this study was to collect different sorts of information and put it together in one place, called a dataset. Samples (biopsies

) of the child's cancer and their blood samples were stored by the CCLG Tissue Bank. Information about their glioma and family history was linked to the child's tissue and blood samples.
Researchers in the future could then use this dataset to learn
How genes affect the risk of developing a low grade glioma
If a person's genes affect how they respond to treatment
Summary of results
The study team successfully set up a dataset to be used for future research.
Any information and samples collected by the study team were made anonymous. This means it is not possible to link any information back to the individual patient.
Family history questionnaire
The study team collected 377 questionnaires from 209 families. Of the 209 families taking part, 168 of these had information collected from both parents.
Of the 209 families
34 families had 2 relatives affected by cancer (either first degree or second degree)
9 families had 3 relatives affected by cancer
5 families had more than 4 relatives affected by cancer
A first degree relative is a parent, brother or sister, son or daughter. A second degree relative is a grandparent, nephew or niece, aunt or uncle, or grandchild.
Researchers already know that those families where a child has low grade glioma have a greater chance of having other cancers in the family.
Tissue and blood samples
The study collected 132 tissue samples and 155 blood samples from the children taking part. These samples are also registered with the CCLG Tumour Bank. 
The study was able to collect a questionnaire and at least one sample from 162 of the children.
The dataset is now available for researchers to use in future studies. They can search the dataset to look for patients with a family history of cancer and to look for relatives with a particular type of cancer.
In the future the plan is that the dataset will allow researchers to look further at the samples of tissue and blood collected from the children and young people with low grade glioma.
We have based this summary on information from the research team. As far as we are aware, the information they sent us has not been reviewed independently (peer reviewed

) or published in a medical journal yet. The figures we quote above were provided by the research team. We have not analysed the data ourselves.
How to join a clinical trial
Please note: In order to join a trial you will need to discuss it with your doctor, unless otherwise specified.
Please note - unless we state otherwise in the summary, you need to talk to your doctor about joining a trial.
Supported by
Cancer Research UK
Children's Cancer and Leukaemia Group (CCLG)
NIHR Clinical Research Network: Cancer
CRUK internal database number:
Please note - unless we state otherwise in the summary, you need to talk to your doctor about joining a trial.
Cara took part in a clinical trial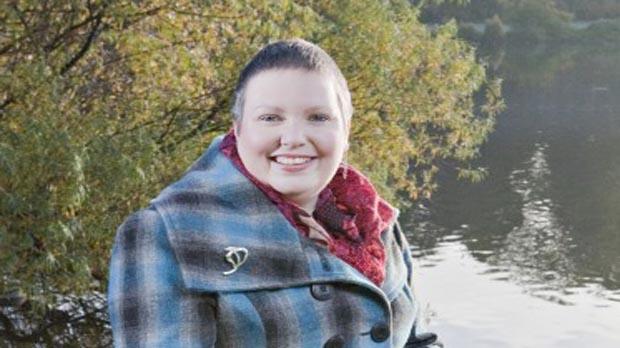 "I am glad that taking part in a trial might help others on their own cancer journey."