A study of an online questionnaire to ask people about the side effects of cancer treatment (ePRIME)
Please note - this trial is no longer recruiting patients. We hope to add results when they are available.
This study is for people who are having cancer treatment as part of a phase 1 or phase 2 clinical trial (an early phase clinical trial).
Early phase clinical trials are studies testing new medicines that have been developed in a laboratory. The people who take part in early phase clinical trials are usually the first people to test a new cancer treatment.
More about this trial
New cancer treatments can cause side effects. It is important for doctors to learn about all the possible side effects of new cancer treatments. The more doctors know about it, the better they will be able to recognise them and treat them.
Doctors and researchers have developed an online questionnaire for people to report their side effects. They want to test the questionnaire and see how easy it is for people to complete them electronically, instead of on paper.
The main aim of this study is to find out how practical it is for people to record side effects at home, using an online questionnaire.
Who can enter
The following bullet points list the entry conditions for this study. Talk to your doctor or the study team if you are unsure about any of these. They will be able to advise you.
Who can take part
You may be able to join this study if all of the following apply. You:
are having a new cancer treatment such as chemotherapy or a targeted cancer drug
are taking part in a phase 1 or phase 2 clinical trial (an early phase clinical trial)
have started cancer treatment as part of the early phase clinical trial in the past month  
can read and understand English
have internet access through a computer, laptop, tablet or mobile phone
are at least 18 years old
Who can't take part
You cannot join this study if any of these apply. You:
are taking part in a clinical trial sponsored by a commercial company (your doctor can tell you more about this) 
are having surgery or radiotherapy alone
are going to take part in an early phase clinical trial for less than 3 months 
have a serious medical condition or a cognitive problem that doctors think could affect you taking part
Trial design
This is a phase 3 trial. Doctors hope that between 20 to 30 people will agree to take part.
Everyone taking part is reminded to complete a questionnaire every week. You complete the questionnaire at home, using a laptop or a mobile phone. The questionnaire asks about the symptoms you have had. It takes about 5 to 10 minutes to complete each time.  
You can also complete a questionnaire anytime you feel unwell or have new symptoms.
The study team will show you how to complete the online questionnaire. They give you details of how you log in to the online system.
You complete questionnaires for up to 12 weeks. The study team will also ask you to have an interview or complete a small feedback form at the end of the study. They want to find out how easy it was for you to complete the online questionnaires. The interview takes up to 30 minutes.
Hospital visits
You don't have any extra hospital visits as part of this study. You speak with the study team when you are at the hospital having tests or treatments that are part of your normal care.
Side effects
There are no side effects from taking part in this study.
How to join a clinical trial
Please note: In order to join a trial you will need to discuss it with your doctor, unless otherwise specified.
Please note - unless we state otherwise in the summary, you need to talk to your doctor about joining a trial.
Chief Investigator
Professor Galina Velikova
Supported by
Sheffield Teaching Hospitals NHS Foundation Trust
The Leeds Teaching Hospitals NHS Trust
University of Leeds
Yorkshire Cancer Research
CRUK internal database number:
Please note - unless we state otherwise in the summary, you need to talk to your doctor about joining a trial.
Cara took part in a clinical trial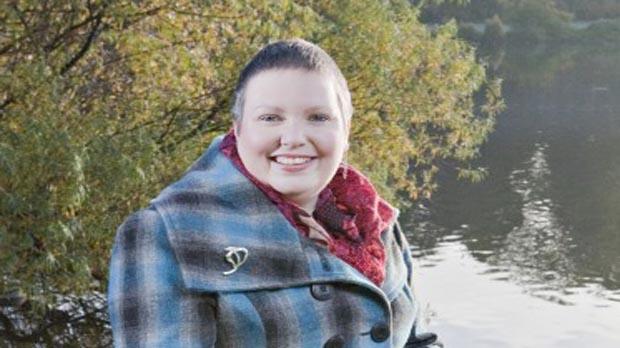 "I am glad that taking part in a trial might help others on their own cancer journey."