A study looking at women's experiences of mammograms (WEM_Qual)
This study interviewed women and people who do mammograms (mammographer) to learn more about their experiences of mammograms.
More about this trial
A mammogram is an x-ray of the breast. They can help to find breast cancer early. And they are part of the breast cancer screening programme.
How pleasant or unpleasant the experience of having a mammogram is can influence whether a women will come back to have more mammograms.
In this study, the researchers asked women about their experiences of having a mammogram. They wanted to better understand their thoughts and feelings about it.
They also asked people who do mammograms about their experiences of doing them.
The aim of this study was to better understand women's experiences of mammograms.
Summary of results
The study team concluded that women were happy to have a mammogram. And understood why it is important to have them. But they wanted more information about how you have a mammogram, so they knew what to expect.
They also concluded that:
pain during the mammogram can put women off having one
a woman can be put at ease by the way the mammographer treats her
The research team interviewed 22 women after having a mammogram. Everyone taking part was in the breast screening programme in London and Scotland.
They also spoke with 18 mammographers working at the screening centres.
The interviews took about 30 minutes for each woman. And about 45 minutes for the mammographers. The interviews were audio recorded.
Women's interviews
Researchers found that most women were aware of the benefits of having a mammogram. And that mammograms can sometimes pick up on something, even though they don't have breast cancer (false positive).
Every woman was given a leaflet before the test, but most had not read it. Some women were not aware of the potential risks of having a mammogram.
Women were happy to have the opportunity to have breast cancer screening. But some felt anxious about it. They were anxious because of:
pain when having a mammogram
the possibility of finding breast cancer
Researchers also found that some women having their first mammogram weren't aware of what to expect. And didn't have enough information about how you have a mammogram.
Some women told the researchers what they did to manage the pain during the mammogram. They used humour and patience (stoicism) to manage it.
Women reported that feeling vulnerable during a mammogram is also an issue for them. But this was helped by knowing what to expect and having the mammogram done by a friendly mammographer.  
Mammographer's interviews
Mammographers thought that some women were under pressure from others to have a mammogram. Because of this, they felt the women were not happy about having one. This causes stress in mammographers and women.
Mammographers also reported that although women preferred a friendly attitude, some had rejected their attempts of being friendly. Being able to identify which women wanted them to be friendly can be an issue.
The study team concluded there is a need to improve women's experience when having a mammogram. They think women need to have more information about what to expect the first time. And that good communication between mammographers and women having a mammogram is important.
We have based this summary on information from the research team. The information they sent us has been reviewed by independent specialists (peer reviewed

) and published in a medical journal. The figures we quote above were provided by the trial team who did the research. We have not analysed the data ourselves.
How to join a clinical trial
Please note: In order to join a trial you will need to discuss it with your doctor, unless otherwise specified.
Please note - unless we state otherwise in the summary, you need to talk to your doctor about joining a trial.
Supported by
College of Radiographers Industrial Partnership Scheme
NIHR Clinical Research Network: Cancer
Society and College of Radiographers (SCoR)
University of Dundee
Independent Cancer Patient Voice
CRUK internal database number:
Please note - unless we state otherwise in the summary, you need to talk to your doctor about joining a trial.
Caroline took part in a clinical trial for breast cancer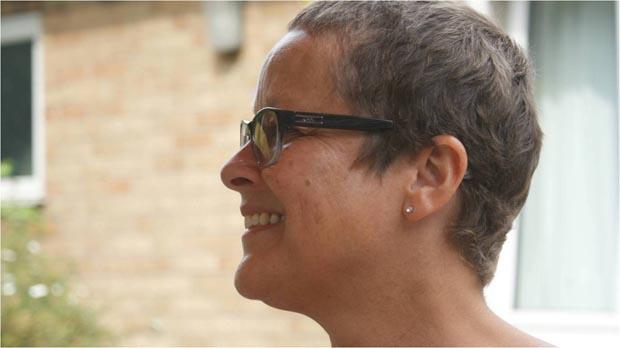 "I had treatment last year and I want to give something back."