A study looking at why some breast cancers respond better than others to letrozole or anastrozole
This study looked at blood and tissue samples to understand more about why letrozole and anastrozole helped some people with breast cancer more than others.
More about this trial
Letrozole (Fermara) and anastrozole (Arimidex) are types of hormone therapy called aromatase inhibitors

.
Women who have been through the menopause (post menopausal) and have oestrogen receptor positive

breast cancer can have treatment with aromatase inhibitors.
We know from research that these drugs help most women. For some women their cancer responds but sometimes only for a short time. And in a few people it doesn't respond at all. Researchers want to work out why most people benefit but a few do not.
In this study, researchers looked at blood and tissue samples from women taking letrozole or anastrozole. They looked at the genes

and protein changes in the cancer caused by the drugs. To see if these changes could be linked to how much the cancer shrinks.
This will help them see if there is any way of predicting who will benefit from these drugs and who might not.  
Summary of results
The study team found that changes in genes could be used to predict the response of breast cancer to aromatase inhibitors (AIs).
89 women who were taking letrozole took part in this study.
Before starting letrozole, the women had a sample of their breast cancer tissue (a biopsy

) taken. They had another biopsy 2 weeks and 3 months after starting treatment.
Researchers looked at the changes in the genes of the cancer tissue. They identified changes in 4 genes. They looked at the measurement of 2 genes before treatment and 2 genes after two weeks of treatment.
They found that matching the 2 week on treatment biopsy with the pre treatment one was better for predicting response than using the pre treatment one only.
By looking at the levels of the genes in the 2 biopsies, they were able to accurately tell which women would respond to the letrozole and who wouldn't.
The researchers have created a clinical model of the 4 identified genes which can help doctors to know which women will benefit best from having treatment with AIs.
As the model needs a biopsy sample before treatment and another 2 weeks after treatment the researchers think it may be possible for people to start treatment just after diagnosis and before their surgery. A sample of tissue taken either for diagnosis or just after could be used for the first measurement.
They say that it could be possible for people to have up to 2 weeks of having an AI. Then after surgery the levels of the genes could be measured again. This would tell the doctors who would benefit from continuing with AIs.
Different treatment could be given to people whose results showed that their cancer wouldn't respond. The researchers say that this would be a big step towards tailoring treatment for the individual.
We have based this summary on information from the research team. The information they sent us has been reviewed by independent specialists (peer reviewed

) and published in a medical journal. The figures we quote above were provided by the trial team who did the research. We have not analysed the data ourselves.
How to join a clinical trial
Please note: In order to join a trial you will need to discuss it with your doctor, unless otherwise specified.
Please note - unless we state otherwise in the summary, you need to talk to your doctor about joining a trial.
Supported by
Breast Cancer Now
NIHR Clinical Research Network: Cancer
University of Edinburgh
CRUK internal database number:
Please note - unless we state otherwise in the summary, you need to talk to your doctor about joining a trial.
Caroline took part in a clinical trial for breast cancer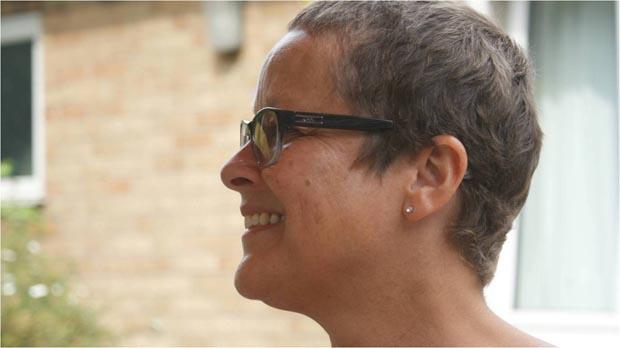 "I had treatment last year and I want to give something back."