A study looking at a type of light treatment with chemotherapy for cancer of the head and neck
Please note - this trial is no longer recruiting patients. We hope to add results when they are available.
Cancer type:
Nasal and paranasal sinus cancer
This study is looking at how well a combination of laser light treatment and a chemotherapy drug called bleomycin works to treat people with head and neck cancer.
If you have a cancer of the head and neck that developed from cells called squamous cells

, you usually have treatment with surgery, radiotherapy or chemotherapy, or a combination of these. If the cancer comes back after this, it can sometimes be more difficult to treat.
In this study, researchers are looking at a new cancer treatment called PC A11 for people in this situation. With this treatment you have 2 drugs. The first is called Amphinex, which makes body tissue sensitive to light. The second is bleomycin chemotherapy. After you have had Amphinex and bleomycin, the doctor directs a laser light either onto the surface of the cancer, or through fibres that are put directly into the cancer. The light activates the Amphinex, which in turn helps the bleomycin to get into the cancer cells and kill them.
You usually need several treatments of bleomycin. But researchers hope that when you have it in this way, you will only need one dose.
The aim of this study is to see if this treatment works and if it will be a safe choice for people with head and neck cancer that has come back after previous treatment.
Who can enter
You may be able to enter this study if
You have a cancer of the head and neck that started in cells called squamous cells – you can ask your doctor about this
You have had treatment for your cancer but it continued to grow or has come back
You are not able to have surgery or radiotherapy to treat your cancer
You are well enough to carry out all your normal activities, apart from heavy physical work (performance status of 0 or 1)
You have at least one area of cancer that can be measured
Your doctor thinks that your cancer could be suitable to have this type of treatment
You have satisfactory blood test results
You are willing to use a reliable form of contraception during the study and for 3 months afterwards if there is any chance that you or your partner could become pregnant
You are at least 18 years old
You cannot enter this study if
You have had surgery or chemotherapy in the last 4 weeks, or radiotherapy in the last 3 months to treat your head and neck cancer
You have had photodynamic therapy in the last 6 months
You have had treatment with an experimental drug in the last 30 days
You have ever had the drugs being used in this study
You are still having moderate to severe side effects from any other cancer treatment
You are taking a drug that may affect the drugs used in the study – you can ask your doctor about this
Your cancer is growing into a major blood vessel (artery, arteries, blood vessel, capillary, capillaries, veins) that is in (or next to) the area that will have the light treatment
You have cancer in the area that connects the back of the nose to the back of the mouth (nasopharyngeal cancer)
You have a condition that is made worse by sunlight
You are due to have surgery, an internal examination using a camera or dental treatment in the month after having the study treatment
You are likely to need an eye examination using a bright light (a slit lamp) in the 3 months after the study treatment
You have serious heart problems
You are allergic to drugs that make you sensitive to light – you can ask your doctor about this
You have a rare disorder affecting different body systems including the immune system and nervous system (Ataxia telangiectasia)
You have had any other cancer, unless it was a very early stage and has been successfully treated – the study team can advise you about this
You are pregnant or breastfeeding
You have any other condition that would make you unwell if you took part, or affect the results of the study - you can ask your doctor about this
Trial design
This phase 2 study is in 2 parts. Everyone will have PC A11. In part 1, the researchers need to find the best dose of light to use when they put the light fibres directly into the cancer. Doctors call this interstitial laser light treatment. They already know the best dose to use when shining the light onto the cancer.
Part 1 will recruit up to 18 people across Europe.
On the first day of treatment, you have Amphinex as an injection into a vein. This will take a few minutes. Four days later you have bleomycin through a drip into a vein. This takes about 15 minutes. A few hours later, you have the laser light treatment. You have this under a general anaesthetic

.
Once you are asleep under anaesthetic, the study team will place thin fibres into your cancer and shine the laser through them. The first people taking part have the lowest dose of laser light. If they don't have any problems, the next few people have a higher light dose. And so on, until they find the best light dose to give. This is called a dose escalation study.
You stay in hospital for about 7 days, starting the day you have Amphinex. You will have regular tests during this time, including blood tests and monitoring of your heart rate, blood pressure and temperature. The team will regularly ask if you have any pain. They will also ask you to fill out some questionnaires asking about any other side effects and how you have been feeling. These questionnaires are called quality of life studies.
Part 2 of the study will recruit up to 68 people across Europe. How you have the light treatment and the dose you have will depend on where your cancer is. If you need to have light fibres put into your cancer to treat it, you will have the best dose of laser light found in part 1. If you need to have the laser light directed onto your skin above the cancer, you will have a dose that has already been chosen from a separate study.
You stay in hospital and have the same tests and procedures as the people in part 1.
Everybody taking part has regular blood tests throughout the study. The team will tell you more about the tests you need to have. They will also ask if you would be happy to give another sample of your cancer around 3 months after your PCA 11 treatment, and again if your cancer gets worse. And they will ask you to give some extra blood samples. They would like to test these samples to learn more about the study treatment in relation to special characteristics of the cancer cells. You do not have to agree to this if you don't want to. You can still take part in the rest of the study.
Amphinex is a substance that is activated by light. So, your skin and eyes will become sensitive to light for a time after you have it. You may wake up with special bandages to protect where you had the injection. Normal light can also activate Amphinex, so you will need to stay in a room with only low lighting for the first few days. You can slowly increase the amount of light as the days go by. The team will give you instructions on how to protect yourself until things return to normal, which may take up to 3 months.
Hospital visits
Before you start the study, you see the doctor and have some tests. These tests and examinations include
Physical examination
Height
Weight
Blood pressure, heart rate and temperature
Blood test
Urine tests
CT scan or X-ray of your chest
CT scan of your brain
CT scan or MRI scan of your cancer
Ultrasound scan of your tummy
Heart trace (ECG )
Lung function assessment
The study team will also take a sample of your cancer (a biopsy).
Whichever part of the study you join, you will be in hospital for about 7 days. This is so the team can monitor you after each part of the treatment.
Following treatment, people in part 1 see the doctor, have a blood test and fill out questionnaires about any pain and their quality of life after 4 weeks, 8 weeks and 3 months. You also have a CT scan or MRI scan after 3 months.
You may continue to have these visits and scans about every 3 months for a year.
People in part 2 will have 8 hospital visits in the year following treatment.
You have a CT scan or MRI scan at many of these visits so the team can see how you are getting on.
Side effects
Although doctors routinely use drugs similar to Amphinex, only a small number of people have had Amphinex alongside bleomycin. So there may be side effects the researchers don't know about yet.
The most common side effect of a drug like Amphinex is that you become sensitive to the light. You may have skin reactions such as sunburn, darkening of your skin, burns, blistering and redness. The team will give you instructions on how to protect yourself to try to prevent this.
Side effects of the light treatment itself may include
Pain where you had the treatment
Redness and swelling (inflammation) of the tissue treated, or of nearby healthy tissue, which may lead to bleeding, crusting and infection
A drop in red blood cells causing an increased risk of tiredness and breathlessness
Feeling dizzy
Bleomycin can sometimes cause lung problems. If you have any shortness of breath, difficulty breathing, wheezing, fever or chills you should contact your study doctor straight away. Other side effects of bleomycin include
Rise in your body temperature (on day of treatment)
Loss of appetite and weight loss
Tiredness (fatigue)
Feeling or being sick
Sore, red or discoloured skin (like when you have been in the sun)
Thickening of the skin
Blisters
How to join a clinical trial
Please note: In order to join a trial you will need to discuss it with your doctor, unless otherwise specified.
Please note - unless we state otherwise in the summary, you need to talk to your doctor about joining a trial.
Supported by
NIHR Clinical Research Network: Cancer
PCI Biotech
CRUK internal database number:
Please note - unless we state otherwise in the summary, you need to talk to your doctor about joining a trial.
Cara took part in a clinical trial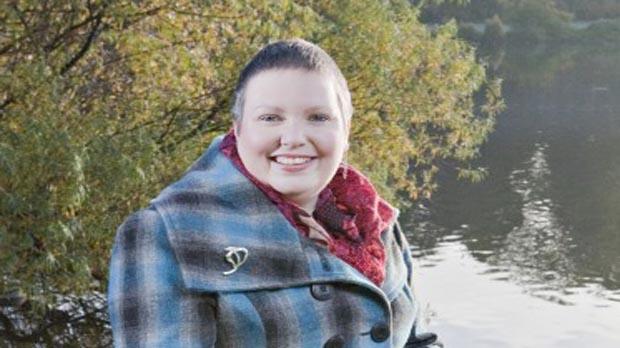 "I am glad that taking part in a trial might help others on their own cancer journey."