A study looking at a single question designed to help improve care for people with an illness that cannot be cured
This study looked at how well a question worked in helping hospital health professionals look after people who need palliative care. It was called the Patient Dignity Question. 
Palliative care is care for patients whose illness cannot be cured. It includes control of pain and other symptoms, and help with psychological, social and spiritual problems.
More about this trial
Dignity in palliative care means helping the patient to: 
remain in control of their wishes
have a sense of belonging
be respected, valued and treated as an individual
Giving someone dignity is an important part of what makes palliative care work well.
To support health professionals in doing this, a question was developed to help them understand how best to look after someone who needs palliative care. 
It asked the patient "What do I need to know about you as a person to take the best care of you that I can?". This is the Patient Dignity Question.
Researchers in this study tested this question. Staff at Ninewells Hospital in Dundee put this question to patients who needed palliative care. They also talked to patients about what they thought of the question and how useful it was. 
The aim of this study was to use this information to develop better services for people having palliative care in hospital.
Summary of results
The study team found the Patient Dignity Question improved how patients viewed their care in terms of empathy and whether they were at the centre of their care. For health professionals, it showed that it also improved the attitudes, care, respect, empathy and satisfaction in caring for the people.
This was a pilot study. 30 patients took part. They filled out 2 short questionnaires. 
The 1st questionnaire asked about the hospital environment and its focus on the patient. 
The 2nd questionnaire asked about their thoughts on the attitudes of the staff caring for them.
They were then ask "What do I need to know about you as a person to take the best care of you that I can?" (Patient Dignity Question). Their response was kept in their nursing notes. 
Two days later they filled out the same 2 questionnaires again.
Answers from the 1st questionnaire showed more patients thought:
the staff were easy to talk to 
they had something nice to look at
that everyday things were talked about rather than just their illness
they could get that 'little bit extra'
they could rely on getting the best care
they were in safe hands
Things that patients thought weren't as good included feeling that the staff:
took notice of what they said
made that little extra effort on their behalf
Answers form the 2nd questionnaire showed more patients thought better about how the staff:
helped them to take control
were interested in them as a whole person
were being positive
were including them in making a plan of action
One thing most patients felt was not as good was about staff explaining things clearly. 
Results of feedback survey
The team asked patients what they thought about the Patient Dignity Question. Of the 30 patients:
everyone said the Patient Dignity Question was accurate
everyone said it could be put in their charts
10 patients wanted a copy
25 patients thought it was important information for the staff
19 patients thought it would affect the way staff cared for them
28 patients would recommend that others do it
They also asked 17 staff members to give feedback. The majority said that the Patient Dignity Question had a positive impact on the care they gave. 
The study team concluded the Patient Dignity Questionnaire: 
could improve patients' views on care
could change the attitudes of health care staff
is seen as a positive thing by patients and staff
could be included into the care of those who need palliative care
They said that further research into using the Patient Dignity Question across a wider range of settings would be beneficial.  
We have based this summary on information from the research team. The information they sent us has been reviewed by independent specialists (peer reviewed

) and published in a medical journal. The figures we quote above were provided by the trial team who did the research. We have not analysed the data ourselves.
How to join a clinical trial
Please note: In order to join a trial you will need to discuss it with your doctor, unless otherwise specified.
Please note - unless we state otherwise in the summary, you need to talk to your doctor about joining a trial.
Chief Investigator
Professor Bridget Johnston
Supported by
Macmillan Cancer Support
NHS Tayside
NIHR Clinical Research Network: Cancer
University of Dundee
CRUK internal database number:
Please note - unless we state otherwise in the summary, you need to talk to your doctor about joining a trial.
Charlie took part in a trial to try new treatments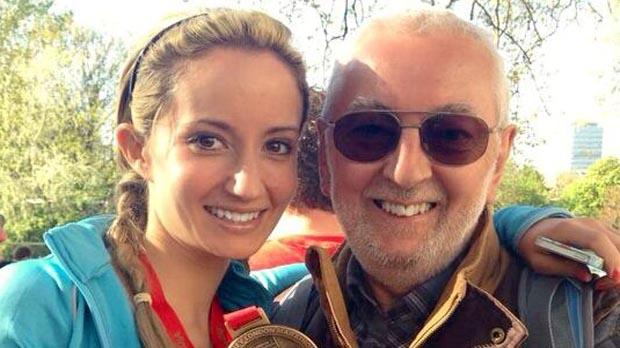 "I think it's really important that people keep signing up to these type of trials to push research forward."