A study looking at scans to see how chemoradiotherapy is working for head and neck cancers
Please note - this trial is no longer recruiting patients. We hope to add results when they are available.
This study is looking at a number of different scans to see how head and neck cancers are responding to chemoradiotherapy

.
More about this trial
Doctors can treat head and neck cancers with a combination of radiotherapy and chemotherapy. This is called chemoradiotherapy. They use CT scans and MRI scans to find out about the size and shape of the cancer and the surrounding tissue.
The researchers want to use 4 other scans to see what is happening inside the cancer. They are a PET-CT scan and 3 different types of MRI scan
DW MRI scan
IS MRI scan
DCE MRI scan
The aim of this study is to find out if these scans can be used to predict and see how well people with head and neck cancers respond to chemoradiotherapy.
Who can enter
You may be able to enter this trial if you are going to the head and neck clinic at the Royal Marsden Hospital and you
Have a squamous cell cancer of the head or neck
Are to have chemotherapy followed by chemoradiotherapy using a chemotherapy drug from the group called platinum drugs
Are well enough to be up and about for at least half the day (performance status 0, 1 or 2)
Are at least 18 years old
You cannot enter this trial if
You have had another cancer apart from non melanoma skin cancer
You have diabetes
Your kidneys don't work properly
You can't have MRI scans because you have metal implants such as pacemakers, surgical clips, pins or plates, or you are allergic to an injection you have before an MRI scan called contrast medium
Trial design
This study will recruit 129 people. Everyone will have chemotherapy followed by chemoradiation

.
You have CT scans, MRI scans and PET-CT scans before you start treatment, during treatment and after treatment.
The study team will do the DW MRI scan, DCE MRI scan and IS MRI scans at the same time as the MRI scan. This takes about 45 minutes.
The study team will ask for extra blood samples to be taken when you have your routine ones done. The will use these to look for substances (biomarkers

) in the blood.
Hospital visits
You have a CT scan, PET-CT scan and MRI scans
Before starting chemotherapy
After your 1st and 2nd treatments of chemotherapy
After the 1st week of radiotherapy
3 months after treatment has finished
If in the 2 years after treatment your doctor thinks the cancer has come back you will have another PET-CT scan and MRI scans.
Side effects
Side effects of the injection used for the PET-CT scan and MRI scan include
Small risk of bleeding and risk of infection where you had the injection
Allergic reaction, which could be very severe but is very rare - staff will keep a close eye on you and treat you for this if necessary
You will also be exposed to a little extra radiation from the study scans themselves. Being exposed to radiation can increase your risk of developing cancer. The team believes that the risk of developing a second cancer from these scans is very small.
Your doctor will talk to you about the possible side effects of chemotherapy and chemoradiotherapy. This varies depending on the drugs you are having and on the part of the body being treated.
How to join a clinical trial
Please note: In order to join a trial you will need to discuss it with your doctor, unless otherwise specified.
Please note - unless we state otherwise in the summary, you need to talk to your doctor about joining a trial.
Supported by
NIHR Clinical Research Network: Cancer
The Royal Marsden NHS Foundation Trust
CRUK internal database number:
Please note - unless we state otherwise in the summary, you need to talk to your doctor about joining a trial.
Charlie took part in a trial to try new treatments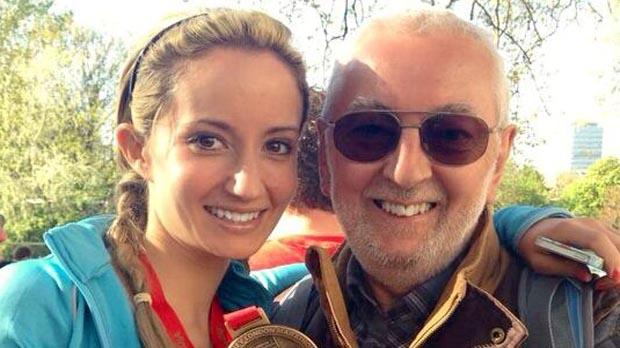 "I think it's really important that people keep signing up to these type of trials to push research forward."