A study looking at the role of exercise in people who have weight and muscle loss
Cancer type:
Bowel (colorectal) cancer
This study was for people with lung cancer, or a cancer of the digestive system cancer, such as oesophageal cancer or stomach cancer. 
More about this trial
Regular exercise is important in keeping up physical strength and independence. Staying active becomes more difficult when people are feeling less well and have lost weight. Some people with advanced cancer also have muscle wasting (cachexia).
Things like loss of muscle strength and balance might improve with exercise.
Before researchers can recommend exercise to people with cancer and muscle wasting, they need to have a better understanding of the subject. For example, they need to know more about how strength, balance and daily activities are affected over time. And to understand what makes people exercise and the type of exercise they prefer.
Researchers in this study wanted to learn more about exercise in people with cancer related weight loss and cachexia. They asked people questions about their lifestyle and levels of activity and they assessed their fitness, muscle strength and balance.
The researchers hoped that these results would be used to help plan future trials. 
Summary of results
The study team were able to collect some useful information about people with cancer related cachexia. They believe this will help them plan further trials looking at the role of exercise in people with cancer.
People with either lung cancer or digestive system cancers took part. All had had notable weight loss in the previous months and some were underweight. The study had 2 parts:
physical assessments
questionnaires
People took part in one or both of these.
Physical assessments
These assessments looked at muscle strength and balance.
50 people took part in three 40 minute assessments, 4 weeks apart.
The study team asked people to:
stand  on a balance machine and do certain movements
sit on a chair and pull and push their legs against a fixed device
stand up from a chair, walk 3 metres, turn around and go back to the chair
walk 10 metres on a flat surface at their own pace
People chose to have these sessions at home or in hospital.
50 people took part in the first session
27 people took part in the 2nd session 4 weeks later
20 people took part in the 3rd session 8 weeks later
21 people decided not to complete all of the sessions. The main reasons given were that they felt too unwell or too tired (fatigued). Some chose not give a reason.
Questionnaire
200 people filled in a questionnaire at the start of the study. They could choose to complete this at home or in their hospital clinic. The questionnaires asked about:
the type of exercise they did and had done in the past
the things that limited their day to day activities
how they felt physically and mentally
what they thought about their ability to exercise and what type of exercise works best
Some of the findings are listed below.
Assessments
The study team felt that their research showed the importance of using the 10 metre walk as an assessment. Studies often measure a person's weight loss and muscle strength. But the 10 metre walk provided useful information about a person's performance levels and ability to be active. They recommended that this assessment be used in future trials  
Body Mass Index and Muscle Strength
The Body Mass Index (BMI

) is a tool that uses a person's height and weight to work out whether people are a healthy weight, underweight or overweight. The BMI of people in this study was higher than expected in people with lung cancer and digestive cancer.   
15 people (60%) with lung cancer had a normal BMI
Just under half of the people who had digestive cancers were overweight
This suggests the BMI is not a useful way to assess people with cancer who have lost weight and have cachexia.
Low muscle strength was found in both groups, but particularly in the lung group.
Activity levels
People were asked in the questionnaire about exercise that they had done in the previous week. Generally, most people described activity such as walking or housework, rather than an intentional exercise session. Activity generally lasted about 10 minutes each time.
Many people felt unable to exercise most days and had concerns that exercise might make their condition worse. They did not feel very motivated to be more active.
Exercise preferences
Most people taking part said that they preferred to exercise alone. Just under half of the people said they would exercise with a partner or friend.
Just over half said they preferred to exercise at home.
People also wanted to do lower levels of activity for short periods of time.
132 people said they received no advice about exercise from health care professionals. Those who had some advice were told to do low levels of activity.
The researchers felt these preferences should be taken into account when planning future trials.
Some trials in the past have looked at an exercise programmes in the community, so this might not be the best approach. People might be more willing to take part and continue in a trial if they can choose to be active at home.  
Taking part
The low numbers of people who took part in all 3 physical assessment sessions highlights the challenge of completing research of this kind.
The researchers were not able to identify differences between the people who withdrew from the study and the people who completed the physical assessments. This may have been due to the small number of people doing these sessions.
The researchers were surprised to find a small group of people who completed the 8 week study and stayed well. The researchers had expected that people's ability to do the assessments would get worse over time. But their walking and levels of strength stayed the same. They did not deteriorate physically and were able to carry out the physical assessments.
This suggests that some people might be able to tolerate a longer programme of exercise. It also emphasised to the researchers that future trials should have a control group. For example, this might be a group of similar people who do not take part in an exercise programme. The results of the 2 groups can then be compared.
The study team are planning further trials in the future. 
We have based this summary on information from the research team.  As far as we are aware, the information they sent us has not been reviewed independently (peer reviewed

) or published in a medical journal yet. The figures we quote above were provided by the research team. We have not analysed the data ourselves.
How to join a clinical trial
Please note: In order to join a trial you will need to discuss it with your doctor, unless otherwise specified.
Please note - unless we state otherwise in the summary, you need to talk to your doctor about joining a trial.
Supported by
Cardiff University
NIHR Clinical Research Network: Cancer
Health and Care Research Wales
Tenovus Cancer Care
If you have questions about the trial please contact our cancer information nurses
Freephone 0808 800 4040
CRUK internal database number:
Please note - unless we state otherwise in the summary, you need to talk to your doctor about joining a trial.
Charlie took part in a trial to try new treatments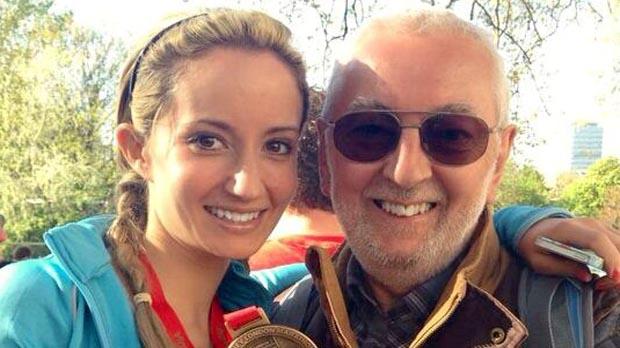 "I think it's really important that people keep signing up to these type of trials to push research forward."