A study looking at reflexology to manage lymphoedema after breast cancer treatment
This study looked at reflexology to manage swelling of the arm following treatment for breast cancer. This swelling is called lymphoedema (pronounced lim-fo-dee-ma).
More about this trial
Lymphoedema can develop after some breast cancer treatments. Doctors are looking at ways to try to reduce the swelling and prevent the fluid building up again.
Reflexology is applying pressure and massage to your feet and hands. We know from research that reflexology can be safely used to try and relieve some side effects caused by breast cancer treatment. We also know from a small research study that reflexology may help to reduce lymphoedema in the arm after breast cancer treatment.
In this study, the researchers wanted to do a study with a larger number of people to see if they could get the same results.
The aims of this study were to find out
How well reflexology works for people with lymphoedema after treatment for breast cancer
How it affects their quality of life
Summary of results
The study team found that reflexology was a useful treatment for lymphoedema after breast cancer surgery. It reduced swelling and pain in the affected arm and improved quality of life.
26 women took part in this small study. They all had a type of reflexology treatment called Reflexology Lymph Drainage (RLD) once a week for about a month.
The researchers measured the women's arms before and after each session. In the final week of the study they didn't have any reflexology treatment but they had their arms measured. The researchers also interviewed the women at the end of the study.
The main findings of the study were
The swelling in the affected arm went down in everyone who took part
The women with the most swelling had the largest reduction
The largest loss of fluid was after the 1st reflexology session with smaller losses at treatments 2, 3 and 4
Women said swelling and pain levels improved after treatment and reported their general well being was better
All the women who took part said the sessions were very helpful.
The study team concluded that Reflexology Lymph Drainage (RLD) helped this group of women. They say that this research could have benefits for other women who have lymphoedema after surgery for breast cancer. They hope to look at RLD reflexology in other studies in the future. 
We have based this summary on information from the research team. The information they sent us has been reviewed by independent specialists (peer reviewed

) and published in a medical journal. The figures we quote above were provided by the trial team who did the research. We have not analysed the data ourselves.
How to join a clinical trial
Please note: In order to join a trial you will need to discuss it with your doctor, unless otherwise specified.
Please note - unless we state otherwise in the summary, you need to talk to your doctor about joining a trial.
Chief Investigator
Judith Whatley
Philip Harris
Supported by
Cardiff Metropolitan University
NIHR Clinical Research Network: Cancer
Tenovus Cancer Care
CRUK internal database number:
Please note - unless we state otherwise in the summary, you need to talk to your doctor about joining a trial.
Caroline took part in a clinical trial for breast cancer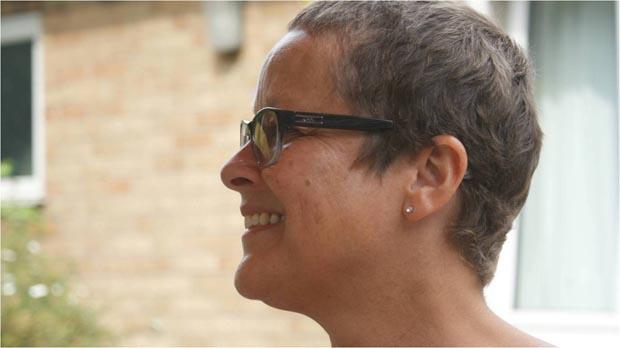 "I had treatment last year and I want to give something back."