A study looking at a another way of testing for mouth cancer
This study looked at another way to diagnose mouth cancer. It used a brush to collect abnormal cells.
More about this trial
Your doctor usually takes a sample of tissue if you have a white patch inside your mouth and the cause isn't clear. To do this they cut a circle of tissue out from the affected area with a small knife (scalpel). This is called a scalpel biopsy. The doctor sends this to the laboratory. A pathologist 

examines the cells under a microscope.
This study looked at another way of collecting and diagnosing abnormal mouth cells. It involved using a small soft bristle brush. The doctor rubbed the brush over the abnormal area to remove some cells. A computer then studied the cells and gave a diagnosis. The method is called the 'lab on a chip' method. It used substances and small sensor chips which are combined on a single slide that looks like a credit card. This card slots into a battery-powered portable machine, known as a lab on a chip (LOC) analyser.
This test should cause less discomfort than the scalpel biopsy. And results should be back within minutes, rather than days. Researchers hoped this would mean that in future people wouldn't need to have a biopsy.
The aims of this study were to:
develop the method and make it work as well as possible to identify cells and biomarkers
make sure the method could tell the difference between healthy cells, abnormal cells (dysplastic)  and cancerous mouth cells
 
Summary of results
The study found that the lab on a chip method could correctly diagnose mouth cancer. It could identify which cells were normal and which were abnormal. 
But this technology is still in the early stages and researchers are planning to develop it further. 
About this trial
This study was open for people to join between 2010 and 2012. Researchers published the results in 2016. It took place worldwide.
714 people took part in this pilot study.  They all had suspicious areas in the mouth such as white patches in their mouth. 
Everyone gave:
a tissue sample of the suspicious area for a biopsy
2 brush samples from the mouth 
They also took brush samples from 150 healthy volunteers. This was so they could compare normal mouth cells with abnormal mouth cells. 
Specialist doctors (pathologists) analysed the samples. They sent the brush samples off for testing using the lab on a chip method. 
They found:
348 people didn't have cancer
49 people had slight cell changes
18 people had moderate cell changes
12 people had severe cell changes
2 people had early signs of mouth cancer
135 people had mouth cancer 
Results
The researchers compared the results of the scalpel biopsies with the brush biopsies. The brush biopsy method gave an accurate diagnosis 70 out of 100 times (70% of the time). This compared to the pathologists agreeing on an initial diagnosis from a scalpel biopsy. This was 69 out of 100 times (69% of the time). 
Conclusion
The study team concluded that the method of using a computer to diagnose the samples worked well. It was accurate and correctly predicted a diagnosis 70 out of 100 times. 
The researchers hope that in the future it might be possible to do the test at the dentist's practice. Researchers are still looking at the method in clinical trials to develop it further.  
Where these results come from 
We have based this summary on information from the research team. The information they sent us has been reviewed by independent specialists (peer reviewed

 ) and published in a medical journal. The figures we quote above were provided by the trial team who did the research. We have not analysed the data ourselves.
 
How to join a clinical trial
Please note: In order to join a trial you will need to discuss it with your doctor, unless otherwise specified.
Please note - unless we state otherwise in the summary, you need to talk to your doctor about joining a trial.
Supported by
NIHR Clinical Research Network: Cancer
National Institute of Health (USA)
CRUK internal database number:
Please note - unless we state otherwise in the summary, you need to talk to your doctor about joining a trial.
Cara took part in a clinical trial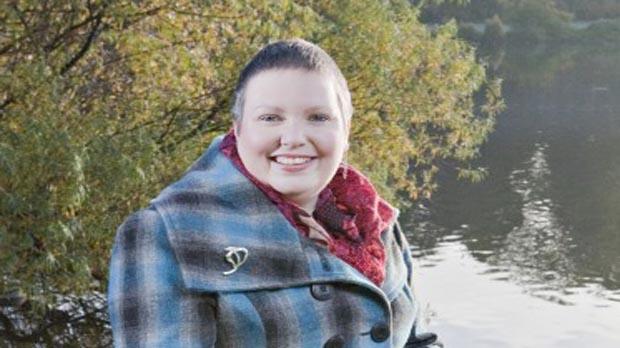 "I am glad that taking part in a trial might help others on their own cancer journey."