A study looking at a new way of scanning people with bowel, kidney or breast cancer
Please note - this trial is no longer recruiting patients. We hope to add results when they are available.
Cancer type:
Bowel (colorectal) cancer
This study is comparing a SPECT CT scan with DCE MRI scans and tissue sample results to measure new cancer blood vessel growth. It is for people who have one of the following cancers with
Cancer cells develop their own blood supply to help them grow and spread. Doctors call this angiogenesis. Scientists think that the more new blood vessels a cancer grows, the more it may grow and spread (in other words, how aggressive the cancer is). There is a lot of research into new cancer treatments that target cancer blood vessel growth. If doctors could measure the growth of new blood vessels, they may be able to work out who has aggressive cancer. And who they could help with this type of treatment.
This study is looking at a type of scan called SPECT CT. This is a combination of a SPECT scan

and a CT scan. Before the scan, patients have a radioactive injection of 'technetium 99m RGD'. RGD targets a protein produced by cells that line new blood vessels. When it gets into the bloodstream, the RGD should carry the radioactivity to these areas of new blood vessel growth, so they should show up on the scan. The aims of this study are to see
How results from SPECT CT scans with technetium 99m RGD compare with studying cancer tissue under a microscope
How results from SPECT CT scans compare with DCE MRI scans in measuring blood vessel growth
You will not have any direct benefit from taking part in this study, and it is unlikely to change your treatment plan in any way. But the results of the study will be used to help people with cancer in the future.
Who can enter
You can enter this study if you
You cannot enter this study if you
Have had major surgery in the month before you would join the study
Are allergic to the radioactive scan injection technetium 99m
Have any other condition that would make you unwell if you took part
Are pregnant or breastfeeding
Trial design
This pilot study will recruit about 40 people. If results are promising, it may lead to a larger trial to test SPECT CT scans in people who are having treatments that target cancer blood vessel growth (anti angiogenics). Everyone taking part in the study will have a SPECT CT scan. You may also have a DCE MRI scan. DCE MRI is like an MRI scan, but also measures blood flow.
Before your SPECT CT scan, you will have technetium 99m RGD as an injection into a vein in your arm. You will need to be able to lie flat for about 45 minutes for this scan. If you have a DCE MRI scan you will also have an injection into a vein in your arm.
The study team will also ask your permission to look at a small piece of the cancer tissue removed during your surgery. They will compare the blood vessels they see in this sample to those shown on your study scans before your surgery.
The study team may ask if you would be willing to repeat these scans the following day. You would not need another scan injection, as there will still be enough in your bloodstream from the first injection. You do not have to repeat these scans if you don't want to.
Hospital visits
You will make one extra hospital visit for your SPECT CT and DCE MRI scans. You will probably be at the hospital for about 5 hours.
If you agree to repeat these scans the next day, you will come back to the hospital again to do this.
Side effects
Doctors think that the risk of reaction to technetium 99m RGD is very small. But as this is a new drug, there may be side effects they do not know about yet. This is one of the reasons for this study. Side effects that people have had so far include
Muscle and tummy pain when you have the injection
Taste changes (on the day of your injection)
Diarrhoea
Short term changes to blood test results
Technetium 99m RGD is a radioactive injection. The radiation will disappear from your body gradually over 3 days. You should avoid contact with children under 16 or pregnant women for 24 hours after this scan.
If you have a DCE MRI scan, you also have an injection to show up blood flow on the scan. There is a very small risk that you may have a reaction to this injection. But this is very rare. If you have a reaction, the MRI staff will be able to treat it.
How to join a clinical trial
Please note: In order to join a trial you will need to discuss it with your doctor, unless otherwise specified.
Please note - unless we state otherwise in the summary, you need to talk to your doctor about joining a trial.
Supported by
Experimental Cancer Medicine Centre (ECMC)
GE Healthcare
Oxford Radcliffe Hospitals NHS Trust
CRUK internal database number:
Please note - unless we state otherwise in the summary, you need to talk to your doctor about joining a trial.
Cara took part in a clinical trial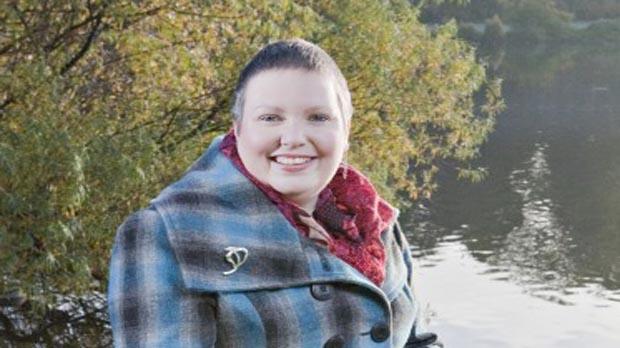 "I am glad that taking part in a trial might help others on their own cancer journey."