A study looking at a new way of finding abnormal cells in the mouth
This study looked into a way of testing cells from the lining of the mouth to help diagnose mouth cancer that didn't involve surgery, was simpler and low cost.
More about this trial
To diagnose mouth cancer, doctors take a sample of tissue (a biopsy) from the inside of your mouth. Usually, they make the area numb with a local anaesthetic, then cut the tissue with a scalpel. This is called a surgical biopsy.
By looking at the tissue under the microscope, they can see if the cells are cancerous. And they can see if there are any early cell changes that have the potential to turn into cancer in the future (dysplasia

).
Researchers looked at a new way of collecting abnormal cells without taking a surgical biopsy and also at testing the cells quickly. They took the cells from the lining of the mouth using a small plastic brush (similar to a toothbrush) and tested them using something called dielectrophoresis (dye-el-ek-tro-for-ee-sis).
Dielectrophoresis involved putting the cells into a small device that contained an electric field and a small camera to watch their movements. As cancerous cells are different from normal cells, their movements within the electric field should have been different. The device automatically identified cells that have abnormal movements (cancerous cells) and quickly showed the results on a computer screen.
Summary of results
The study team found that dielectrophoresis (DEP) has the possibility of being developed into a low cost tool for doctors to identify mouth cancer early.  
Researches collected cells samples of the mouth from 57 people
45 people had mouth cancer                        
12 people didn't
The team found that DEP could tell the difference between a cancer cell and a healthy cell. 
They concluded that DEP has the potential to form the basis of a rapid low cost test for doctors to use to diagnose mouth cancer. They want to further develop and improve DEP before doing a clinical trial with a larger number of people.   
We have based this summary on information from the research team. The information they sent us has been reviewed by independent specialists (peer reviewed

) and published in a medical journal. The figures we quote above were provided by the trial team who did the research. We have not analysed the data ourselves.
How to join a clinical trial
Please note: In order to join a trial you will need to discuss it with your doctor, unless otherwise specified.
Please note - unless we state otherwise in the summary, you need to talk to your doctor about joining a trial.
Chief Investigator
Prof Stephen Porter
Dr Stefano Fedele
Supported by
NIHR Clinical Research Network: Cancer
University College London (UCL)
NIHR: Research for Innovation, Speculation and Creativity Program (RISC)
NIHR: Invention for Innovation Program 
Finance South East Collaboration Fund
CRUK internal database number:
Please note - unless we state otherwise in the summary, you need to talk to your doctor about joining a trial.
Charlie took part in a trial to try new treatments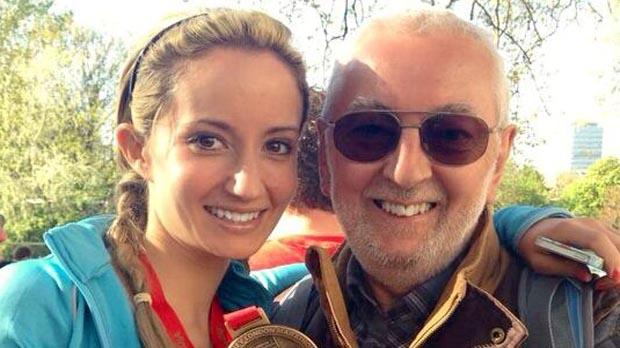 "I think it's really important that people keep signing up to these type of trials to push research forward."