A study looking at a new vaccine to treat leukaemia (WIN)
Cancer type:
Acute myeloid leukaemia (AML)
Chronic myeloid leukaemia (CML)
This study looked at a possible vaccine treatment for people with acute myeloid leukaemia (AML) and chronic myeloid leukaemia (CML).
More about this trial
The vaccine was for people with a form of a gene

called Human Leucocyte Antigen (HLA A2). This vaccine is designed to help immune system cells to find and destroy leukaemia cells. The treatment is directed against a substance called 'Wilms tumour antigen' (WT1).
Researchers think WT1 is important for your cancer cells to survive, and vaccinating against this could control the cancer. They hoped the injection would help boost the immune system to make white blood cells called lymphocytes. Lymphocytes are able to remember and recognise a piece of WT1. Doctors hoped that the vaccine would help the lymphocytes recognise and kill leukaemia cells.
DNA vaccination is a new treatment, which has only been tested in small groups of people so far. But this is the first time this type of vaccination was tested in people.
The main aims of this study were to find out:
Summary of results
In this small study, the researchers found the vaccine was safe and it helped boost the immune system. The CML went away a little bit in 1 person who had the vaccine.
21 people with CML took part in the study.
12 people who tested positive for WT1 had the vaccine
9 people who didn't test positive for WT1 didn't have vaccine
Everyone who took part had stable CML and they were on a low dose of a drug called imatinib. Those having the vaccine had it as an injection into a muscle. At the same time as the injection, the nurse or doctor passed a small electric current (lasting about half a second) through the needle. This is called electroporation, and it makes the vaccine work better by helping it enter the cells.
The study team looked at how well treatment had worked. During the study, they had measured 2 types of molecules in the blood that are markers for leukaemia. They were:
They found:
in 1 person who had the vaccine, the levels of bcr-abl went down. This is called a partial or major cytogenetic response.  
1 person who didn't have the vaccine had a major response but this was because of the imatinib
They also looked at how treatment affected the immune system. They had the results for 10 people. They found 7 out of 10 (70%) people had T cells that targeted WT1.
The study closed early as the study team couldn't find as many people as they had hoped to take part. And they didn't manage to recruit any people with AML.
The study team found the vaccine was safe with no new unexpected side effects. They found the vaccine boosted the immune system and in one person the level of bcr-abl went down.
Researchers are hoping to look at the vaccine in people who have AML. But they say it isn't possible to do any studies at the moment.
We have based this summary on information from the research team. The information they sent us has been reviewed by independent specialists (peer reviewed

) and published in a medical journal. The figures we quote above were provided by the trial team who did the research. We have not analysed the data ourselves.
How to join a clinical trial
Please note: In order to join a trial you will need to discuss it with your doctor, unless otherwise specified.
Please note - unless we state otherwise in the summary, you need to talk to your doctor about joining a trial.
Chief Investigator
Professor Christian Ottensmeier
Supported by
Bloodwise
Experimental Cancer Medicine Centre (ECMC)
NIHR Efficacy and Mechanism Evaluation (EME) Programme
NIHR Clinical Research Network: Cancer
University Hospital Southampton NHS Foundation Trust
University of Southampton Clinical Trials Unit
CRUK internal database number:
Please note - unless we state otherwise in the summary, you need to talk to your doctor about joining a trial.
Around 1 in 5 people take part in clinical trials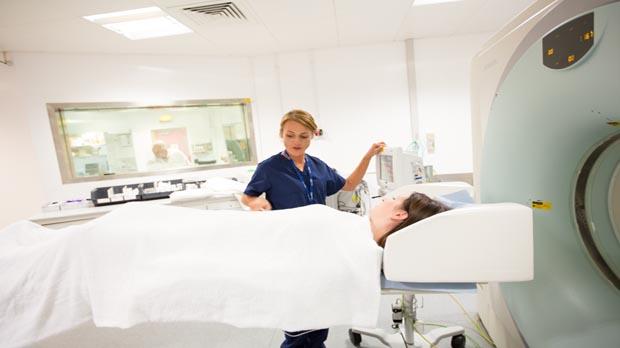 Around 1 in 5 people diagnosed with cancer in the UK take part in a clinical trial.