A study looking at new tests to find out the different causes of disease of the lining of the lungs
Cancer type:
Non small cell lung cancer
This study is looking at scans, blood tests and lung fluid tests to improve diagnosis for people with fluid in the lung lining (pleural effusion), or thickening of the lung lining.
More about this trial
Having fluid in the lining of your lung is a common condition, and could be a symptom of one of at least 50 possible causes. These include having blood clots on the lung, heart failure, TB or cancer. For many people with fluid in the lung lining, or with thickening of this lining, the process of working out what is wrong is slow. Unfortunately, sometimes doctors are not able to find the cause at all.
Doctors want to improve the way they diagnose the cause of fluid or thickening in the lung lining. New tests have been developed that may help with this, if they are used at the right stage. They are not yet routinely available in NHS hospitals, as we need more research to work out who they would help and when they should be used.
This study will look at these tests and issues. The tests include blood tests that may be able to pick up heart failure and infection, and blood and lung fluid tests for types of cancer of the lung lining, including mesothelioma. If used at the right time, it may mean that people need fewer tests and can be given the correct treatment sooner.
The main aim of this study is to build a new pathway of investigations to help doctors diagnose the cause of conditions where the lung lining has thickened or collected fluid.
Who can enter
You can enter this study if you are under the care of the North Bristol Lung Service and you
Have fluid in the lining of your lung (pleural effusion) or thickening of the lining of the lung, and your doctor does not yet know the cause of this
Are either waiting to have a CT scan, or for the doctor to remove this fluid
Are willing to meet with the study team up until you have a diagnosis, or for 12 months, whichever is sooner
You cannot enter this study if you are pregnant or breastfeeding.
Trial design
This study will recruit 2,533 people. Everyone will have the routine tests already planned for them to try to find the cause of the fluid or thickening of their lung lining. The team will use information from some of these tests, and take extra samples.
When you join the study, you will fill out a score sheet about how breathless you feel.  The team may ask you to repeat this at a later date so they can see if your symptoms have changed.
You will give extra samples of blood when you have your routine tests for diagnosis. If you have any fluid removed from your lung at this stage, the team will also take a sample for the study. If you have already had a blood and lung fluid test, you may need to give another sample for the study.
If you need to have a lot of fluid drained from your lung, your regular doctor may put a tube into your chest which drains the fluid into a bottle. The study team would like to take a sample of this fluid as well. To help do this they will flush the drain tube with a little salt water (saline) first. They may also need to take some measurements of the pressure around the lungs during the draining procedure. This uses a simple device that connects to the normal draining equipment, so it should not feel any different to you. After this fluid has been drained, the team may ask if you would be willing to have an extra ultrasound scan

of your chest. This is so that they can compare pictures of your lungs from before and after the fluid was drained.
The team will also ask your permission to store samples of your blood, lung fluid and a small piece of lung lining tissue (if you have any of this removed as part of your routine investigations). They will look at these samples in a later study. They may also ask if you would be willing to give another sample of blood or lung fluid at a later date, usually at a routine appointment.
You will be seen by your heathcare team as usual. A year later the trial team will look at your medical notes to work out the exact cause, or causes, of the fluid or thickening around the lung. 
Hospital visits
At the start of the study you will see the doctor and have some tests. These tests are routine for the investigations you are having, but the team will use many of these in their study. These tests include
Chest X-ray
Heart trace (ECG)
Blood tests
Removing a sample of any lung fluid for testing (pleural aspiration)
CT scan of your chest and upper tummy area
Heart ultrasound (echocardiogram) if needed
Chest ultrasound
You give the samples for the study at the same time as these routine tests. You will see the study team regularly for a year after these tests.
Side effects
The study team do not think there will be any extra risks to you by taking part in this study.
How to join a clinical trial
Please note: In order to join a trial you will need to discuss it with your doctor, unless otherwise specified.
Please note - unless we state otherwise in the summary, you need to talk to your doctor about joining a trial.
Supported by
Biomerieux
Brahms Ltd
NIHR Clinical Research Network: Cancer
CRUK internal database number:
Please note - unless we state otherwise in the summary, you need to talk to your doctor about joining a trial.
Cara took part in a clinical trial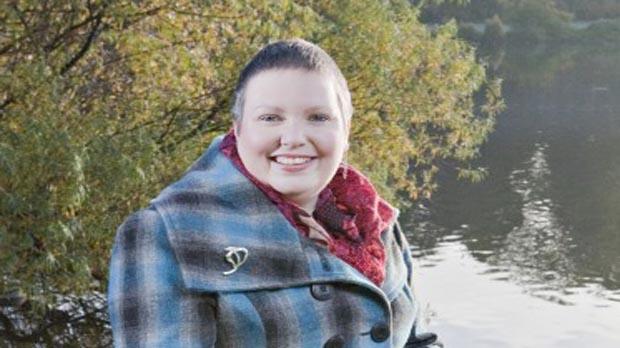 "I am glad that taking part in a trial might help others on their own cancer journey."