A study looking at a new drug to treat low platelet counts in people with low or moderate risk myelodysplastic syndrome (MDS)
Cancer type:
Myelodysplastic syndrome (MDS)
This study was to see how well a new injection called romiplostim worked to improve platelet counts in people with myelodysplastic syndrome (MDS).
Myelodysplastic syndromes (MDS) are a group of disorders where too many blood cells are produced by the bone marrow

. Most of these cells are not normal and are destroyed before they get into the blood. So blood cell counts are lower than normal. This can lead to problems such as anaemia

, bleeding or infections. Sometimes, MDS can change into leukaemia. But the risk of this happening is different for each person.
If your MDS causes symptoms, you may have chemotherapy, or you may have supportive care

. Supportive care means controlling the symptoms rather than treating the MDS itself. If you have low platelet counts (thrombocytopaenia), you may have problems with bleeding. Doctors treat this by giving you platelets through a drip into a vein (a platelet transfusion). As another option, researchers wanted to test a new drug called romiplostim. Romiplostim is a man made drug called a 'peptibody'. It works in a similar way to a protein in the body called thrombopoietin (TPO), which controls platelet production. The main aims of this study were to
See how well romiplostim worked to treat low platelets in people with MDS
Find out more about the side effects
Summary of results
The committee that monitors the safety and design of the trial (the data monitoring committee) recommended that this trial was changed. This was because early results suggested that the possible benefit of romiplostim did not outweigh the possible risk (due to a temporary increase in the number of immature cells called blast cells), of people with MDS being diagnosed with, and treated for AML. So the trial was stopped.
How to join a clinical trial
Please note: In order to join a trial you will need to discuss it with your doctor, unless otherwise specified.
Please note - unless we state otherwise in the summary, you need to talk to your doctor about joining a trial.
Supported by
Amgen
Experimental Cancer Medicine Centre (ECMC)
CRUK internal database number:
Please note - unless we state otherwise in the summary, you need to talk to your doctor about joining a trial.
Charlie took part in a trial to try new treatments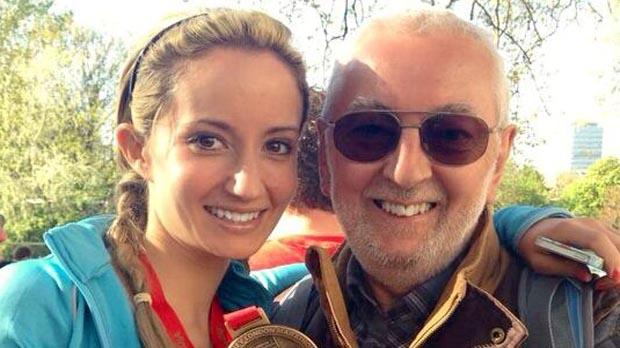 "I think it's really important that people keep signing up to these type of trials to push research forward."