A study looking at chemotherapy after transplant for acute myeloid leukaemia (RICAZA)
Cancer type:
Acute myeloid leukaemia (AML)
This study was to see if a chemotherapy drug called azacitidine helped to stop acute myeloid leukaemia (AML) coming back after a stem cell transplant. The people in this trial had reduced doses of chemotherapy before their transplant (a reduced intensity transplant).
More about this trial
AML can be a difficult disease to treat in adults. Having a donor stem cell transplant may be able to cure leukaemia. But treatment is tough and people can have life threatening complications.
If you have a lower dose of chemotherapy before your transplant, you are less likely to have these complications. Although this is safer there is a greater risk that your leukaemia might come back.
To help kill off any leukaemia cells left behind doctors can boost your immune system after your transplant by giving you more white blood cells (lymphocytes) from your donor. This is called donor lymphocyte infusion, or DLI. But this carries a high risk of a complication called graft versus host disease (GvHD).
Doctors in America use azacitidine to treat myelodysplasia and researchers have noticed an effect against leukaemia. People in this study didn't have DLI in the first year after their transplant. They had a 10 month course of azacitidine to see if this was better at stopping AML coming back.
The main aims of this study were to
Find out how well the body coped with azacitidine after transplant
See if AML responded better to this new treatment approach
Summary of results
The study team found that azacitidine was able to stop AML coming back after a transplant in some people.
This was a phase 2 trial. 37 people had azacitidine after their transplant.
Of these 37 people, AML came back in 16. The average time it took to come back after their transplant was 8 months.
The researchers looked at the number of white blood cells called CD8 T cells. These are part of the immune system. Researchers think azacitidine has an effect on these cells increasing the immune system's response to AML. They screened the blood of 28 people to look for a CD8 T cell response to AML. They found that 16 of the 28 people had a response and this reduced the risk of their AML coming back.   
None of the 37 people who had azacitidine developed graft versus host disease.
The main side effects of azacitidine were
A drop in blood cells
Changes to the way the liver worked
Feeling sick
Reaction at the injection site
Infection
The study team concluded that the body coped well with azacitidine after a transplant. People who had a CD8 T cell response to their AML had a reduced risk of it coming back. As this was a small study the results need to be confirmed in a clinical trial with a larger number of people.
We have based this summary on information from the research team. The information they sent us has been reviewed by independent specialists (peer reviewed

) and published in a medical journal. The figures we quote above were provided by the trial team who did the research. We have not analysed the data ourselves.
How to join a clinical trial
Please note: In order to join a trial you will need to discuss it with your doctor, unless otherwise specified.
Please note - unless we state otherwise in the summary, you need to talk to your doctor about joining a trial.
Chief Investigator
Professor Charles Craddock
Supported by
Cancer Research UK Clinical Trials Unit, University of Birmingham
Bloodwise
Celgene Ltd
Experimental Cancer Medicine Centre (ECMC)
NIHR Clinical Research Network: Cancer
If you have questions about the trial please contact our cancer information nurses
Freephone 0808 800 4040
CRUK internal database number:
Please note - unless we state otherwise in the summary, you need to talk to your doctor about joining a trial.
Charlie took part in a trial to try new treatments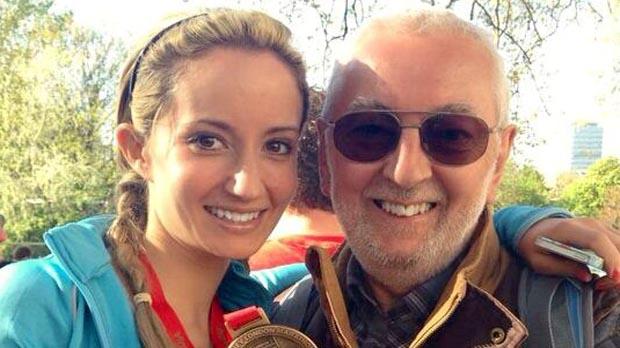 "I think it's really important that people keep signing up to these type of trials to push research forward."