A study looking at advice and information to help people with cancer or recovering from cancer in their working lives (Scot-PAIS)
This study developed a better understanding of the advice and information needed by people living with or recovering from cancer in their working lives. 
It was for people with:
This study was open for people to join between 2013 and 2015. These results were published in 2017.
More about this trial
People living with cancer or recovering from cancer often see returning to work as part of returning to normal life and getting better. Not being able to work can affect their self-esteem and cause money concerns. These can lead to feelings of stress and depression.
Researchers wanted to develop an advice and information system to help people in this situation. They talked to:
people affected by cancer
health and care professionals
key staff from employing organisations 
The researchers hoped that the results of this study would:
help people affected by cancer to manage their working lives
provide useful information to healthcare providers
provide useful information to key staff from employing organisations such as line managers, human resources staff and occupational health professionals
Summary of results
The study team found:
that work was important to people with cancer
there needs to be improvement in the process for providing the information and advice about returning to work
the roles and responsibilities of all the key groups needs to be clearer
About this study
The study team invited people to take part. They included:
people diagnosed with bladder cancer, kidney cancer or prostate cancer in the past 5 years
heath and care providers who specialised in cancer  
employers such as professionals and managers from large organisations
They interviewed 32 people:
12 people with cancer  
10 health workers and carers
10 employers from organisations 
They asked about:
beliefs about work
working after a diagnosis of cancer  
experiences of the information, advice and support available
anything that is being developed in these areas
Results
All the 3 groups identified 5 common subjects. These were:
the importance of work 
making decisions about treatment, cancer and work
understanding the role and responsibilities of everyone involved
education and training
mapping and managing resources
The importance of work
For people with cancer, returning to work was a sign of recovering and returning to normal. Work also offered a source of social support. For some, money (financial) reasons also mattered. 
But for some people they didn't want to go back to work. Because their diagnosis of cancer had pushed them to look at their lives and consider what was important to them. 
Managing difficult side effects of cancer treatment was a reason for not working. 
Other challenges included difficulty managing the need to pass urine or poo urgently. In part this was due to:
work schedules 
attitude of management and work colleagues
design of toilets and accessing toilets 
Making decisions about treatment, cancer and work
Talk about work should happen when people first see their healthcare team to discuss treatment. These discussions should continue throughout the person's cancer journey. 
Starting this discussion early and continuing it throughout the cancer journey helped people to make appropriate decisions about work and helped to prevent problems later.  
Some healthcare professionals believed that during appointments the patient should bring it up. 
They recognised that patient's expectations should be sensible and realistic. This includes what they might be able to do.  
There was a wide variation about deciding when someone can remain in or return to work. It was uncertain whether the patient or the healthcare professional should decide. 
Treatment can affect someone's functional abilities but this wasn't a barrier to working. Healthcare professionals can give more information about treatment, for example how long might treatment be. 
Understanding the roles and responsibilities
Participants considered why the talk about cancer and work isn't as common as it should be. It might be because health and care professionals might:
place a lack of importance on work as part of the cancer journey, or
lack the knowledge and confidence to discuss this, or
not have enough time to do so 
They questioned whether an important part of the health professional's role was to signpost patients to sources of support and advice about work. 
The thought was that providing this information was a part of the health professional's role. But there needs to be a clearer understanding of who should be doing what and when. 
All 3 groups have a role and responsibility across the entire cancer journey about work. This is to provide: 
information
advice
support 
A 'map' identifying different people and their roles in the system would be a good way to identify sources of help and support. This would add to what already exists and how to access them. 
Education and training
All parties involved needed more knowledge about work and a cancer diagnosis. All professionals should have training and education about working and a cancer diagnosis. And it should be relevant to their role. 
Communication training for healthcare professionals and employers would improve their confidence and skill when talking about work and cancer. 
Different ways of delivering the training would be:
online
seminars
workshops
presentations at conferences or meetings
Mapping and delivering the resources needed
Participants considered whether there were enough resources available about work and cancer. 
Many said that they weren't aware:
of the information available
where to go for advice
of available support  
There appeared to be too much printed information that said the same thing and wasn't used. 
There was a need to improve what was available and also to develop new material. They favoured online resources but there was strong support for a variety of methods. 
Having it online meant it would be kept more up to date and be more accessible. Especially for those who live and work in remote rural areas. 
Information they thought was needed included:
legal rights
sick pay and other benefits
different types of cancer and their treatment
understanding the cancer journey
about working after cancer
adjusting back to work
what the workplace can do
where to access specialist support
Conclusion
This research offered a way to meet the information and advice needs of people with bladder, kidney or prostate cancer and their work needs.  
They believe this model can be:
applied to other places in the country 
used by people with other types of cancer and those who support them
Where this information comes from    
We have based this summary on information from the research team. The information they sent us has been reviewed by independent specialists (peer reviewed

) and published in a medical journal. The figures we quote above were provided by the research team who did the research. We have not analysed the data ourselves.
How to join a clinical trial
Please note: In order to join a trial you will need to discuss it with your doctor, unless otherwise specified.
Please note - unless we state otherwise in the summary, you need to talk to your doctor about joining a trial.
Supported by
Birkbeck, University of London
Macmillan Cancer Support
UCAN (Urological Cancer Charity)
University of Aberdeen
CRUK internal database number:
Please note - unless we state otherwise in the summary, you need to talk to your doctor about joining a trial.
Around 1 in 5 people take part in clinical trials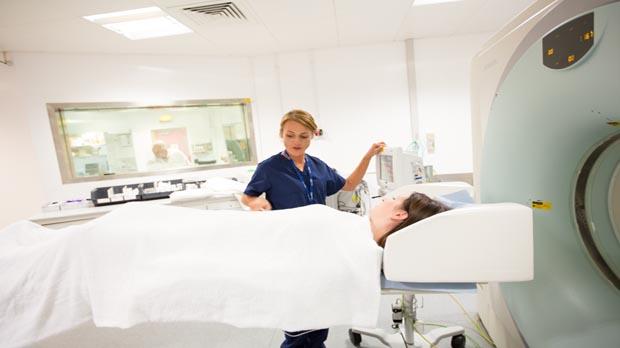 Around 1 in 5 people diagnosed with cancer in the UK take part in a clinical trial.