A study looking at levels of a radioactive tracer before and after chemotherapy for lung cancer
Coronavirus and cancer
We know it's a worrying time for people with cancer, we have information to help. If you have symptoms of cancer contact your doctor.
Please note - this trial is no longer recruiting patients. We hope to add results when they are available.
Cancer type:
Non small cell lung cancer
This study is looking at levels of a radioactive injection before and during a course of chemotherapy for lung cancer. The researchers want to see if it helps doctors spot cancer cell death on a PET scan.
More about this trial
Normal cells in the body automatically die after they have reproduced about 60 times. Doctors call this apoptosis. Apoptosis helps make sure that the body gets rid of unwanted cells. Chemotherapy can also cause apoptosis. But we know that cancer cells can sometimes repair themselves and carry on reproducing, so that the tumour continues to grow.
Doctors would find it useful to know as early as possible whether or not the cancer treatment they prescribe is causing cancer cell death. If it isn't working, they could then give you another treatment.
Researchers in this study are looking at a radioactive tracer called 18F ICMT11. This helps to show up cell death on a PET scan. Having an injection of this tracer before a PET scan may help doctors see changes in the cell within a few hours of treatment, rather than changes to the size of the cancer weeks and months later. But they need to test this.
If you take part in this trial, you will have a scan before starting treatment and 2 further scans within 2 weeks afterwards. The aim of this study is to look at how the level of the tracer changes in tumours after chemotherapy for lung cancer.
You will not have any direct benefit from taking part in this study, and it is unlikely to change your treatment plan in any way. But the results of the study will be used to help people with cancer in the future.
Who can enter
You may be able to join this study if all of the following apply
You have lung cancer or mesothelioma in the chest, that may have  spread to a nearby lymph node
The area of lung cancer, or the lymph node where your lung cancer has spread to, is 2 cm across
You are going to have platinum chemotherapy drugs , such as carboplatin or cisplatin
You have satisfactory blood test results
You are well enough to be up and about for at least half the day (performance status 0, 1 or 2)
You are at least 18 years old
You cannot join this study if any of these apply. You
Have already had radiotherapy or chemotherapy unless there is a new area of cancer that the research team can look at
Have had any anti cancer treatment in the past 2 weeks
Have a heart trace (ECG ) that your doctor says is abnormal
Are having treatment to thin your blood (such as heparin or Warfarin)
Are pregnant or breastfeeding
Trial design
The researchers need 8 people to join this study who are going to St Mary's Hospital, Charing Cross Hospital or Hammersmith Hospital in London.
You have 3 MRI scans and 3 PET scans. You have 1 of each scan before starting chemotherapy. Then you have another 2 of each scan within 2 weeks after starting chemotherapy.
The MRI scan takes about 60 minutes. The PET scan takes about 70 minutes. You need to lie very still during the scans.
You have a break between the MRI scan and the PET scan.
The researchers put a small plastic tube (cannula) into a vein in your arm before the scans. They will use this to inject a dye (called contrast medium) for the MRI scan and the radioactive tracer for the PET scan.
Before the PET scan they will put a very fine needle into an artery in your wrist. This is for taking blood samples.
Hospital visits
You have 3 extra hospital visits. You have one before starting chemotherapy and 2 more in the 2 weeks afterwards.
Side effects
There is a very low risk that you may have an allergic reaction to the injection (contrast medium) used for the MRI scans.
Taking part in this study means you will be exposed to some extra radiation. The amount of radiation you will receive is about the same as the average amount of background radiation from 12 years living in England. The trial team will answer any questions you have about this.
How to join a clinical trial
Please note: In order to join a trial you will need to discuss it with your doctor, unless otherwise specified.
Please note - unless we state otherwise in the summary, you need to talk to your doctor about joining a trial.
Supported by
European Commission
Imperial College London
NIHR Clinical Research Network: Cancer
CRUK internal database number:
Please note - unless we state otherwise in the summary, you need to talk to your doctor about joining a trial.
Charlie took part in a trial to try new treatments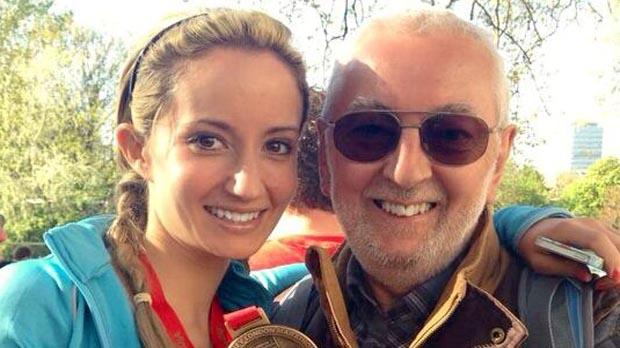 "I think it's really important that people keep signing up to these type of trials to push research forward."