A study looking at laser light as a possible new way to diagnose bowel cancer
Please note - this trial is no longer recruiting patients. We hope to add results when they are available.
Cancer type:
Bowel (colorectal) cancer
This study is using laser light to study samples of bowel tissue. Doctors usually test for bowel cancer by removing samples of bowel tissue (biopsies), and sending them to a pathologist

to study under a microscope. Researchers are looking at a possible new way of testing for bowel cancer, using laser light, called Raman spectroscopy.
More about this trial
With Raman spectroscopy, the doctor shines a laser onto the bowel wall and a computer reads how the light is scattered back off the tissue. Normal and abnormal cells will cause the light to scatter in different ways. The computer tells the doctor how likely the tissue is to be normal, pre cancerous or cancerous.
But before this can be used on people, it needs to be tested on samples of tissue. People taking part in this study will give extra samples of bowel tissue during a colonoscopy or bowel surgery they are already due to have. The research team will use these samples to further study Raman spectroscopy. And to see how this may be developed into a test for bowel cancer in the future. This work is at a very early stage, but they hope that if successful, in future it may help doctors diagnose bowel cancer earlier, without long and possibly uncomfortable procedures.
You will not have any direct benefit from taking part in this study, and it is unlikely to change your treatment plan in any way. But the results of the study will be used to help people in the future.
Who can enter
If you are suitable to join this study, your hospital doctor will ask if you would like to take part. People taking part will
Be under the care of the Gloucestershire Royal Hospital
Be due to have a routine colonoscopy, or surgery to remove part of their bowel (colorectal resection)
You cannot enter this study if you are known to have Hepatitis B, Hepatitis C, HIV or MRSA.
Trial design
This study will recruit 500 people. Everyone will give permission for the study team to collect a small number of extra tissue samples during their planned colonoscopy or surgery, which is not part of the study. You will also give permission for the team to collect information from your medical notes.
All information the team collect about you will be kept confidentially.
Hospital visits
As the team are collecting samples during a procedure you were already due to have, you will not have to make any extra hospital visits to take part in this study.
Side effects
The team do not expect you to have any side effects as a result of taking part in this study. You can find out more about colonoscopy.
How to join a clinical trial
Please note: In order to join a trial you will need to discuss it with your doctor, unless otherwise specified.
Please note - unless we state otherwise in the summary, you need to talk to your doctor about joining a trial.
Supported by
Biophotonics Research Group
Bowel Disease Research Fund
Cancer Research UK
Department of Health and Department of Trade and Industry (Health Technology Development Scheme)
Engineering and Physical Sciences Research Council (EPSRC)
NHS Research and Development
NIHR Clinical Research Network: Cancer
CRUK internal database number:
Please note - unless we state otherwise in the summary, you need to talk to your doctor about joining a trial.
Around 1 in 5 people take part in clinical trials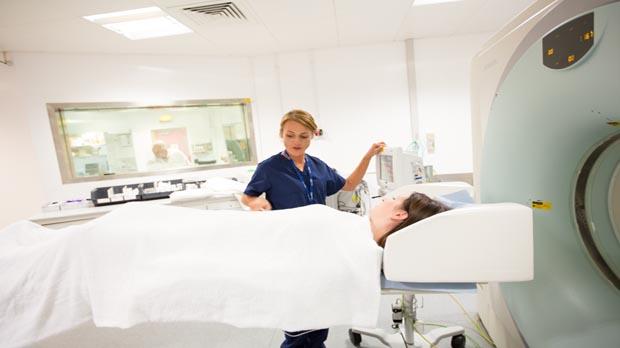 Around 1 in 5 people diagnosed with cancer in the UK take part in a clinical trial.