A study looking at irosustat for early breast cancer (IPET)
Coronavirus (COVID-19)
We know that this is an especially worrying time for people with cancer and their family and friends. We have separate information about coronavirus and cancer. Please read that information alongside this page. We will update that information as guidance changes.
This study looked at irosustat for women who had been through the menopause and had early stage, oestrogen receptor positive (ER positive) breast cancer.
More about this trial
Doctors often treat early breast cancer with surgery. They may suggest chemotherapy or hormone therapy before surgery to shrink the cancer. This is called neo adjuvant treatment.
Most breast cancers in post menopausal women need a hormone

 called oestrogen to grow. There are 2 ways that the body makes oestrogen. Irosustat is a type of hormone therapy that blocks one of these pathways.
Women in this study had irosustat for 2 weeks while they were waiting to have their planned treatment. During this time they had 2 scans called FLT PET scans. The researchers used these scans to see if irosustat can slow or stop the growth of the cancer.
The aim of this study was to use FLT PET scans to find out if irosustat can stop or slow the growth of early stage, ER positive breast cancer.
Summary of results
This study recruited 13 women with early stage breast cancer, and the research team were able to analyse the results of 8 of them.
The team had hoped to recruit more women. But they found it quite difficult to find people who were able to, and wanted to, join the trial.
All the women taking part had been through the menopause and had oestrogen receptor positive breast cancer. They were all due to either have surgery to remove their cancer, or have treatment to shrink it before surgery. They all:
had already had a biopsy to diagnose their cancer
had an FLT PET scan before they started treatment
took irosustat tablets once a day, for at least 2 weeks
had another FLT PET scan
7 of the women taking part also had another biopsy taken during their operation, after taking irosustat.
The research team measured how well the irosustat worked in several ways. One was using the results of the FLT PET scans.
When you have a FLT PET scan, you have an injection of a small amount of radioactive drug (a tracer) into a vein. This is absorbed by cancer cells, and these cells show up on the scan. Doctors compare how much of the tracer is absorbed before and after treatment. If less of the tracer is absorbed, this can mean the cancer cells are growing more slowly.
The results showed that the average amount of tracer absorbed was lower in 4 out of the 8 women (50%). It was a bit lower in 3 of these women, and was significantly lower in 1 woman.
They also looked at the level of a specific protein in the biopsy samples which is involved with cell growth. They found that after irosustat there was less of this protein in 6 out of 7 biopsy samples (85%).
The women taking part did not have any serious side effects. Some women had mild side effects that didn't last long. The most common side effect was dry skin.
The study team concluded that irosustat was safe to use and could be a useful treatment for early stage breast cancer. They suggest more research with larger trials to find out more about how well it works.
We have based this summary on information from the research team. The information they sent us has been reviewed by independent specialists (peer reviewed

) and published in a medical journal. The figures we quote above were provided by the trial team who did the research. We have not analysed the data ourselves.
How to join a clinical trial
Please note: In order to join a trial you will need to discuss it with your doctor, unless otherwise specified.
Please note - unless we state otherwise in the summary, you need to talk to your doctor about joining a trial.
Supported by
Biomedical Research Centre
Imperial Clinical Trials Unit – Cancer (ICTU-Ca)
Imperial College Healthcare NHS Trust
Questions about cancer? Contact our information nurses
CRUK internal database number:
Please note - unless we state otherwise in the summary, you need to talk to your doctor about joining a trial.
Caroline took part in a clinical trial for breast cancer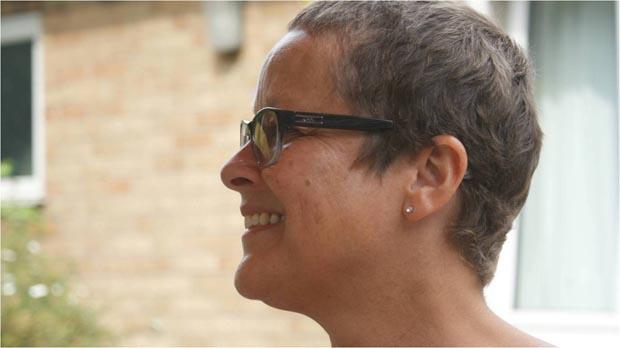 "I had treatment last year and I want to give something back."