A study looking at improving outcomes for older women with breast cancer
Coronavirus and cancer
We know it's a worrying time for people with cancer, we have information to help. If you have symptoms of cancer contact your doctor.
Please note - this trial is no longer recruiting patients. We hope to add results when they are available.
This study is looking at using decision making tools to improve treatment outcomes for women aged 70 or older with breast cancer. 
More about this trial
Doctors can treat breast cancer with surgery, radiotherapy, hormone therapy or a combination of these. They depend on research to make sure that every woman gets the treatment that suits her best.
But much of this research is in women under the age of 70. So doctors have much less evidence to guide them about treatments for women over the age of 70. 
In this study researchers developed tools to help older women and their doctors make decisions about breast cancer treatment. These decision making tools are
a web page doctors can use during the clinic appointment
detailed written information about 2 treatment options for the women
2 tables summarizing the pros and cons of the 2 treatment options
In half of the hospitals where the study is been done the women and their doctors will have the option to use the decision tools or not. In the remaining hospitals the tools won't be used.   
The main aims of this study are to
gather detailed information about the treatment of breast cancer in older women
find out how well they do
find out how well the decision making tools work
find out how many women and doctors use the decision making tools
Who can enter
You may be able to enter this trial if you
Are a woman and you were over 70 years old when your breast cancer was diagnosed
Have invasive breast cancer  that can be removed with surgery
You cannot enter this trial if you
Have breast cancer that has spread to another part of your body
Cannot have surgery to remove your cancer
Have had breast cancer in the past 5 years
Are taking medication containing oestrogen, such as hormone replacement therapy  (HRT) unless you are able to stop it a month before taking part in this study – your doctor can advise 
Trial design
There are 6 parts in this study. The study team need 3,000 women to join.
First part
You attend your follow up visits as normal. The researchers will record information about how you are doing and what treatment you are having.
For the other parts you can agree to take part in any one, or all, of them if you want to. 
Second part
You fill in a few questionnaires when you attend your follow up visits. These questionnaires will ask about how you have been feeling and side effects you've had. This is called a quality of life study.
Third part
The researchers will ask for a sample of tissue from when you had a small piece of tissue (biopsy

) taken to diagnose your cancer or have surgery to remove your cancer. They hope these will help them to develop better tests to predict which treatments work best for different women. 
Fourth part
The researchers want to see how you are doing in the long term and if you had any health problems before, during and after your cancer treatment. They want to access your details on 2 registries. The first is the UK National Cancer Registry that keeps details of the number of cancer cases and types each year. The other is the Hospitals Episodes Statistics registry that records all the hospital visits during the year. 
Fifth part
The team may invite you to take part in an interview. They will ask you about the discussions you had with your doctor and nurse about your treatment. And how you decided what treatment was right for you. With your permission they will audio record this.
Sixth part
With your permission the researcher will audio record the discussion you have with your doctor or nurse about your treatment choices.
Hospital visits
You see the doctor 6 weeks after starting treatment and then every 6 months for 2 years for a physical examination and to see how you are.
Side effects
There are no side effects associated with taking part in this study.  
How to join a clinical trial
Please note: In order to join a trial you will need to discuss it with your doctor, unless otherwise specified.
Please note - unless we state otherwise in the summary, you need to talk to your doctor about joining a trial.
Supported by
NIHR Clinical Research Network: Cancer
Doncaster and Bassetlaw Hospitals NHS Foundation Trust
Sheffield Hallam University
Sheffield University
CRUK internal database number:
Please note - unless we state otherwise in the summary, you need to talk to your doctor about joining a trial.
Caroline took part in a clinical trial for breast cancer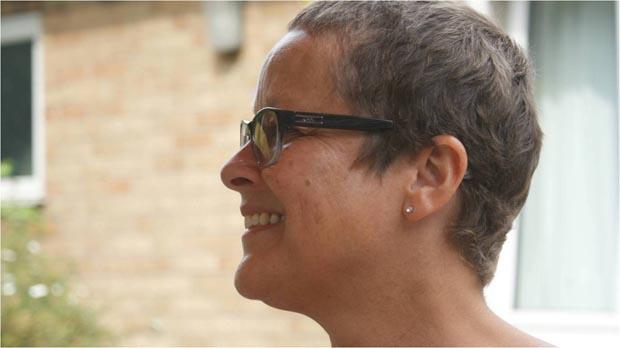 "I had treatment last year and I want to give something back."