A study looking at how chemotherapy can affect the memory of young adults
Coronavirus and cancer
We know it's a worrying time for people with cancer, we have information to help. If you have symptoms of cancer contact your doctor.
Please note - this trial is no longer recruiting patients. We hope to add results when they are available.
This study is trying to find out if having chemotherapy can affect the memory of young adults.
Doctors often use chemotherapy to treat cancer.  Some studies have suggested that chemotherapy drugs can affect a person's memory and how they understand and deal with information.  This is called chemo brain.  But these studies did not include young adults.  And it is not clear which chemotherapy drugs might do this.  The researchers want to do some tests to find this out.
They want to compare the results of the tests of young adults who are having chemotherapy with those of young adults who aren't having chemotherapy.
Who can enter
You may be able to enter this trial if
You have just been diagnosed with lymphoma, sarcoma, germ cell cancer or breast cancer or have been diagnosed with one of these cancers and you have been in remission for between 6 months and 5 years
Your treatment includes (or included) the chemotherapy drug doxorubicin
You are 16 to 50 years old
You cannot enter this trial if you
Have already had chemotherapy
Are having radiotherapy
Are having hormone therapy – you may be able to take part if you are using the contraceptive pill or if you have had it throughout your breast cancer treatment
Have had an injury to the brain
Have a mental health problem
Are known to misuse alcohol or drugs
Are taking medications that could affect your concentration or mood, for example anti depressants – your doctor can advise about this
Trial design
This study will recruit 100 people.
Everyone will do a few tests to check your concentration and how you understand and deal with information.  You do these tests only once.
You also do a short memory test, 1 a day for 3 days in a row.  A member of the study team will show you some words on a computer screen.  You then tell the researcher what you saw, straight away and again on the next day.  This will take about 10 minutes on each occasion.
The researchers will also ask you to take other psychological tests.  These will look at how anxious you are, how you are feeling and how tired you are.  You do the first when you agree to take part in the study.
The study team will ask if you have a friend, relative or colleague about the same age who is not having chemotherapy and might agree to take part in the study.  With your permission they will ask them if they would like to take part.
Hospital visits
The study team will try to arrange to see you when you come to hospital to see your doctor or when you are having medical tests done.
How to join a clinical trial
Please note: In order to join a trial you will need to discuss it with your doctor, unless otherwise specified.
Please note - unless we state otherwise in the summary, you need to talk to your doctor about joining a trial.
Supported by
Medical Research Council (MRC)
National Institute for Health Research Cancer Research Network (NCRN)
University of Manchester
CRUK internal database number:
Please note - unless we state otherwise in the summary, you need to talk to your doctor about joining a trial.
Cara took part in a clinical trial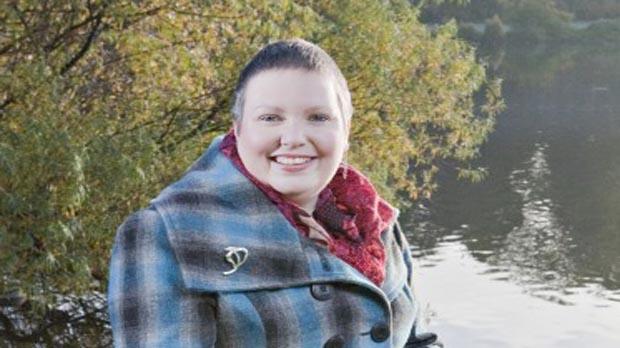 "I am glad that taking part in a trial might help others on their own cancer journey."