A study looking at how breast cancer and sleep problems affect well being and quality of life
This study looked at how many people have sleep problems after being diagnosed with breast cancer, and who is more likely to be affected.
More about this trial
We know that many people who are diagnosed with breast cancer have a range of symptoms. These can affect people's general well being and quality of life. They can include difficulty getting to sleep or having disturbed sleep.
The research team asked women who had recently been diagnosed with breast cancer about their sleep. They asked about sleep problems before diagnosis, after diagnosis and during treatment. And looked at how this affected their quality of life.
The researchers wanted to find out more about:
when patients most need support for their sleep problems
how best to support patients
They hoped this would lead to improved services for cancer patients.
 
Summary of results
The study team found that many people having treatment for breast cancer have sleep problems, and that they need more support.
This study was open for people to join between 2011 and 2012, and the research team published the results in 2018.
About this study
A total of 173 people took part in this study. They had all been recently diagnosed with breast cancer that had not spread to another part of the body.
The people taking part filled out:
a sleep assessment once a month for a year
health and wellbeing questionnaires every 3 months for a year
The research team looked at how many people had sleep problems and when, during the first year after diagnosis.
Results
The team looked at the number of people who had been diagnosed with insomnia syndrome or had had some symptoms of insomnia (sleep disturbance). 
They asked people taking part whether they had sleep problems at particular points before and after diagnosis.
Some people had sleep problems before and after diagnosis. But overall, more people taking part in the study had sleep problems after diagnosis.
They found that sleep problems affected:
43 people (25%) before diagnosis
79 people (46%) just after diagnosis
88 people (50%) during the year after diagnosis

The team looked in more detail and found that:
106 people developed insomnia at some point during the 12 months following diagnosis, and it lasted for between 2 and 6 months
for 71 people, the insomnia went away again for between 2 and 9 months (insomnia remission)
They also found that the people most likely to have sleep problems were those who had: 
sleep problems before their diagnosis 
chemotherapy treatment
They suggest that these patients should be offered more support using methods such as cognitive behavioural therapy (CBT) to help with sleep problems.
The results for how sleep problems affect people's quality of life are not finalised yet. We hope to update this page once these results are available.
Conclusion
The team concluded that people who are most likely to have disturbed sleep were those who: 
already had sleep problems 
had chemotherapy treatment
They hope that this information will help identify who needs more support with sleep issues.
Where this information comes from    
We have based this summary on information from the research team. The information they sent us has been reviewed by independent specialists (peer reviewed) and published in a medical journal. The figures we quote above were provided by the trial team who did the research. We have not analysed the data ourselves.
How to join a clinical trial
Please note: In order to join a trial you will need to discuss it with your doctor, unless otherwise specified.
Please note - unless we state otherwise in the summary, you need to talk to your doctor about joining a trial.
Supported by
Breast Cancer Campaign
NHS Greater Glasgow and Clyde
NIHR Clinical Research Network: Cancer
CRUK internal database number:
Please note - unless we state otherwise in the summary, you need to talk to your doctor about joining a trial.
Caroline took part in a clinical trial for breast cancer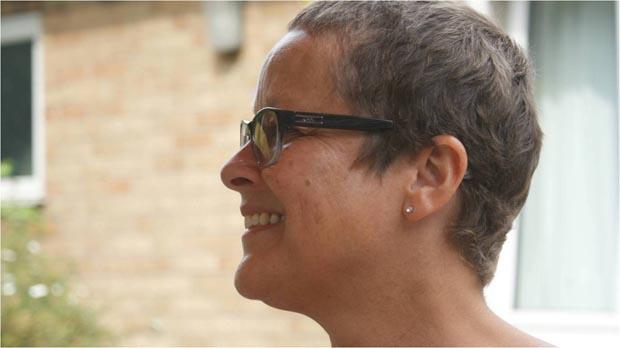 "I had treatment last year and I want to give something back."