A study exploring how to help children with cancer of the brain or spinal cord cope after treatment
Cancer type:
Brain (and spinal cord) tumours
This study explored how to help children with cancer of the brain or spinal cord cope with daily living in the 2 years after diagnosis.
It was open to children and young people between 2 and 16 years old. We use the term 'you' in this summary, but if you are a parent we are referring to your child.
More about this trial
Doctors treat cancer of the brain or spinal cord with surgery, radiotherapy, chemotherapy or a combination of these. All treatments have side effects that can affect daily living and quality of life. They may affect things such as health, schooling, friendships and future employment.
After a diagnosis of cancer (or during treatment), you may see someone called an occupational therapist (OT). OTs are health professionals who specialise in helping people to recover and manage physically after treatment.
They make a plan to help people with everyday activities. This includes self care, gaining life skills, play, leisure and education. They can also help develop and maintain self esteem.  But there is no standard way for OTs to do this, and the resources they have can vary from hospital to hospital.
In this study, the OTs helped people manage in hospital, at home and in school, during the first 2 years after diagnosis.
The main aim of this pilot study was to find out if it is possible for the OTs to assess people, make a plan of action and find out how well it works. The research team hope to use the results to do further work in this area.
Summary of results
This study recruited 24 children and young people who had been diagnosed with cancer of the brain or spinal cord. There were two occupational therapists (OTs) working on the study.
Everyone taking part saw one of the OTs, and completed various questionnaires and assessments over 2 years. The assessments included:
Health Utilities Index (HUI) which calculates scores to measure health
Strengths and Difficulties Questionnaire (SDQ) which looks at psychological function and behaviour
Paediatric Quality of Life Questionnaires (PedQL) which are a series of questionnaires that look at various aspects of everyday life
Short Child Occupational Profile (SCOPE) which looked at factors which help or restrict function
The research team also did interviews with the parents of the children taking part. This was to find out what they thought about the assessments and interventions in the study.
The results of the assessments showed that:
the HUI score improved for many people
there was little change in the SDQ scores for those who had severe psychological difficulties
the SDQ score did improve for some people with less severe difficulties
there wasn't much improvement in the PedQL scores at 6 months
healthcare satisfaction scores (part of PedQL assessment) were generally high
The SCOPE assessment was difficult to do and the results were not that useful for people with mild difficulties. The research team used the full version to begin with but decided to use a shorter version for later assessments. This this made it difficult to compare results.
They also assessed the study more generally and found that:
people taking part valued the input of the OT at hospital, at home and at school
they didn't find the questionnaires too difficult or time consuming
parents reported improved communication with the healthcare team
parents reported improvements in self esteem and physical ability
The research team found that some assessments were more useful than others. And that some information was not captured in the questionnaires. They plan to review which assessments to use in future.
As part of the study they produced guidelines for OTs to use in this situation. They are going to use this, and all the results from the study, to help plan future studies.
We have based this summary on information from the research team.  As far as we are aware, the information they sent us has not been reviewed independently (peer reviewed

) or published in a medical journal yet. The figures we quote above were provided by the research team. We have not analysed the data ourselves.
How to join a clinical trial
Please note: In order to join a trial you will need to discuss it with your doctor, unless otherwise specified.
Please note - unless we state otherwise in the summary, you need to talk to your doctor about joining a trial.
Supported by
NIHR Clinical Research Network: Cancer
NIHR Research for Patient Benefit (RfPB) Programme
CRUK internal database number:
Please note - unless we state otherwise in the summary, you need to talk to your doctor about joining a trial.
Cara took part in a clinical trial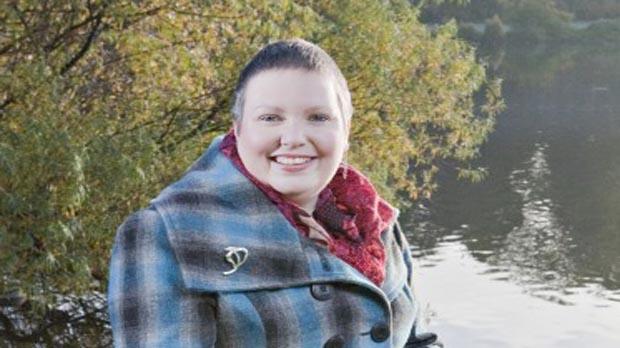 "I am glad that taking part in a trial might help others on their own cancer journey."