A study looking into helping with the challenges of returning to work as a cancer survivor (AT WORK)
Coronavirus and cancer
We know it's a worrying time for people with cancer, we have information to help. If you have symptoms of cancer contact your doctor.
Please note - this trial is no longer recruiting patients. We hope to add results when they are available.
Cancer type:
Bowel (colorectal) cancer
In this study, an occupational therapist will assess any barriers people may be facing when they return to work after successfully completing their cancer treatment. The researchers want to find out how more cancer survivors can be supported with their return to work in the future. It is for people who have had treatment at Weston Park Hospital in Sheffield.
More people are surviving cancer for longer. So we are all gradually becoming more aware of the long term impact of cancer and its treatment. Getting back to normal life after treatment has finished can be challenging. Cancer survivors can sometimes feel a loss of identity and purpose if they are not physically or mentally able to work. Being away from work can be costly to employees and employers, both financially and because of how this affects your quality of life

. At the moment there is very little awareness of the types of problems that cancer survivors have when they are trying to get back to work after cancer treatment.
We first need to understand the main problems that make it difficult for cancer survivors to go back to work. An occupational therapist

(OT) can help people return to work, because they understand the issues and are able to offer practical help.
This study will use an OT to identify problems cancer survivors are having when they are returning to work. In particular the OT will look at what the cancer survivor can do and compare that with what they need to do in order to return to work successfully. How they do this will depend upon each person's health and the work they do. The study team hope this will help them understand the barriers cancer survivors are facing and whether or not they need to have any more time off work. They hope to use this information to be able to offer practical help for all cancer survivors wanting to get back to work.
Who can enter
You may be able to enter this study if you have one of the following cancers
AND
You are coming to the end of treatment aiming to cure your cancer, or you finished treatment less than 6 months ago
Your doctor thinks it is likely your cancer will go into remission
You had a job immediately before you were diagnosed with cancer, including one that may have been changed a little to help you cope if you were unwell before your diagnosis
You are working at the moment
You live and work no further than 20 miles from where this study is being run (if you live a little further away you may still be able to take part but the team would need to decide if this would be practical for them and you)
You are able to speak and understand English easily
You are between 25 and 56 years old
You cannot enter this study if you
Have a type of leukaemia called chronic lymphocytic leukaemia, or a type of lymphoma that is developing slowly rather than quickly (indolent) – you can check this with your doctor
Have any condition that affected you being able to do your job properly before you were diagnosed, even though your job was adapted to support your situation
Trial design
This study is aiming to recruit 90 people being cared for by Sheffield Teaching Hospitals NHS Foundation Trust.
Everyone taking part will complete 3 questionnaires over the course of a year. The questionnaires will be slightly different each time but will include questions about
Any concerns with your physical or emotional health, education and money
Work, health care and any sick days you've taken
Any problems with returning to work
General information such as your date of birth and ethnic group
You will also meet an occupational therapist and complete a range of tasks related to your job, so they can see how you get on. For most people, the tasks will look at how you function physically and emotionally. The OT will also look at how any extreme tiredness is affecting you. Where possible the OT will also ask permission from your employer to visit your place of work and see the kind of work you are expected to do.
If you need some help or advice with problems in the work place related to your cancer and treatment, the OT will help you to work out a plan. She may be able to either recommend help for you, or your employer, or both. This help and practical advice doesn't form part of the study but is available for those taking part.
Hospital visits
You will see the occupational therapist up to 3 times to complete an assessment. You will complete the first study questionnaires at your first visit, and return the 6 month and 12 month questionnaires to the study team by post.
The time you spend with the OT on top of this depends on your job and personal situation – the study team will give you more information.
Side effects
You should not have any side effects as a result of taking part in this study.
How to join a clinical trial
Please note: In order to join a trial you will need to discuss it with your doctor, unless otherwise specified.
Please note - unless we state otherwise in the summary, you need to talk to your doctor about joining a trial.
Supported by
Macmillan Cancer Support
NIHR Clinical Research Network: Cancer
Sheffield Teaching Hospitals NHS Foundation Trust
CRUK internal database number:
Please note - unless we state otherwise in the summary, you need to talk to your doctor about joining a trial.
Cara took part in a clinical trial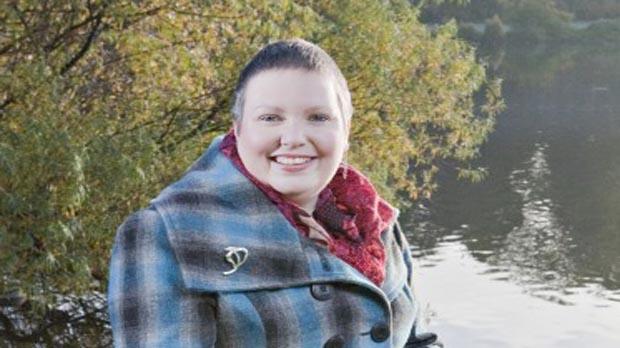 "I am glad that taking part in a trial might help others on their own cancer journey."