A study looking at genes to predict how well people will respond to treatment
Please note - this trial is no longer recruiting patients. We hope to add results when they are available.
This study is looking for genes linked to chemotherapy response in people with solid tumours

, and working out the possible cost of introducing these tests to the NHS.
People respond to drugs in different ways. The same chemotherapy may produce side effects in one person, but not in another. Or, one person may respond well to a drug, and another person may not. Genes are coded messages that tell our cells how to behave.  We know they play an important part in these different responses to treatment.
Studying how genes affect the way people respond to a drug and the side effects they have is called 'pharmacogenetics'. Researchers are already developing blood tests that will tell doctors in advance how well chemotherapy may work. Researchers in this study want to see how useful these tests are in predicting good treatment outcomes or side effects. And whether doctors should use them routinely.
If doctors could accurately predict who will respond to a treatment, some people would not have side effects for a treatment that may not help them. Many of the newest cancer treatments are very expensive. If doctors can avoid giving expensive treatments when they may not work, that money can be spent on treatment that has a greater chance of helping. But new tests can also be expensive. So researchers also want to see if using these tests would make a positive difference. The main aims of this study are to
Find genes in blood and tissue samples that will help doctors tell in advance which treatment will work best for each person, and who will get side effects
Find out how much it would cost the NHS to introduce these tests
You will not have any direct benefit from talking part in this study, and it is unlikely to change your treatment plan in any way. But the results of the study will be used to help people with cancer in the future.
Who can enter
You can enter this trial if you are under the care of The Christie Hospital in Manchester, and you
Have a solid tumour
Are having a course of chemotherapy
Are at least 16 years old
Trial design
This study will recruit about 500 people with cancer, and also a number of healthy volunteers. The researchers will use blood samples from the healthy volunteers to compare test results with the samples from people with cancer.
Those who have cancer will give a sample of blood, and permission for the study team to use some of the cancer tissue taken by the doctor to confirm your diagnosis. The team will ask if they can look at your medical notes.  They will treat your information confidentially

, so no one will be able to link the results to you.
They will carry out some tests called pharmacogenetic

tests on the study blood samples. The tests may be able to help find the genes that are important in how people respond to cancer drugs. This information may be important to help to make safer drugs for cancer and understand why some people have bad drug reactions.
As the researchers are not doing this genetic test to find out about future illness, it will not affect any insurance you may have.
At a later stage the researchers will study blood samples of healthy volunteers to check the study results where needed.
 
The team will also work out the costs for the NHS of having such a test, and the possible impact it would have. They will check your notes during your treatment to see if you
Stay in hospital, and for how long
Take any other medications
Need any extra tests or scans
Throughout the study, you stay under the care of your regular cancer doctor.
Hospital visits
You will see the study team and give the study blood sample when you are already at the hospital for a clinic appointment. The team will make sure that the extra time you spend at the hospital for this study will be as short as they can make it.
Side effects
As there are no treatments in this study, there are no side effects. You may have a small bruise where you gave your blood sample.
How to join a clinical trial
Please note: In order to join a trial you will need to discuss it with your doctor, unless otherwise specified.
Please note - unless we state otherwise in the summary, you need to talk to your doctor about joining a trial.
Supported by
Breast Cancer Campaign
Experimental Cancer Medicine Centre (ECMC)
University of Manchester
CRUK internal database number:
Please note - unless we state otherwise in the summary, you need to talk to your doctor about joining a trial.
Cara took part in a clinical trial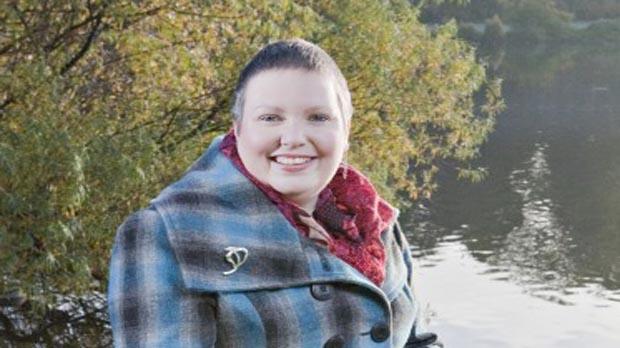 "I am glad that taking part in a trial might help others on their own cancer journey."