A study looking at genes of people in Scotland who have developed bowel cancer (SOCCS3)
Cancer type:
Bowel (colorectal) cancer
This study is gathering information from people in Scotland with bowel cancer, to see if the information can identify other people at risk of developing the disease and fully understand the genetic basis of bowel cancer. The study also aims to try to understand which factors affect how long people live after a diagnosis of bowel cancer, such as their family history

, changes to genes

 and environmental factors.
The study is supported by Cancer Research UK.
More about this trial
Bowel cancer is common and doctors have been working to understand the causes of the disease. This includes looking at changes to genes. Genes are coded messages that tell cells how to behave. They control growth and development of the body. But sometimes genes can develop a fault, or we have a fault passed down in our family (inherited). A gene fault can make a cell stop working properly. The cell may then become cancerous and divide uncontrollably.
In this study, doctors want to learn more about genes and gene faults linked to bowel cancer. They will collect background information, blood and tissue samples from 10,000 people in Scotland with bowel cancer. They will study genes that might be linked to an increased risk of bowel cancer. Genes that have a big effect are rare. So they are looking for lots of genetic

risk factors that each has a very small effect on a person's cancer risk. They also want to see how genes and the environment might interact, so will try to identify environmental factors that might affect people more or less depending on their specific genetic factors.
They hope to use this information in the future to identify people at risk of bowel cancer, and try to prevent it developing. And, to see what affects how long people live after a diagnosis of bowel cancer. You will not have any direct benefit from taking part in this study. But the results will be used to help people in the future.
Who can enter
You may be able to enter this study if you
If you are suitable to join this study, a member of the team will ask if you would like to take part when you are at the hospital.
Trial design
This study will recruit 10,000 people. Everyone will give a blood sample and give some information to the study team, including
Your personal and family history, and whether any of your relatives have had bowel cancer
Information about your cancer treatment and any other medical conditions or medicines you take
Filling out a questionnaire about your lifestyle
The team will take some basic measurements including your height, weight, shoe size and hand size.
They will also ask permission to study a sample of tissue that you have already had removed and is being stored by the hospital. This could be from a biopsy

or from surgery to remove your cancer. They will ask if they can gather information from your medical records, so they can follow your treatment and find out about your cancer.
With your permission they will also store the information and samples they collect to use in future research. They will treat this information anonymously, so no one will be able to link it to you.
Hospital visits
Your appointment with the study team will take between 20 and 30 minutes, and will be when you are already at the hospital for another reason.
Side effects
You may have a small bruise where you give your blood sample. Where possible, you give this sample when you are already having a blood test for something else.
The team do not expect this study to produce information that would be useful to you or your family. But if what they find does relate to your medical condition, or to a possible increased risk of cancer in your family, they will try to get in touch to discuss this and arrange further support if you need it. You can choose before joining the study whether or not you would like to be contacted if this happens.
How to join a clinical trial
Please note: In order to join a trial you will need to discuss it with your doctor, unless otherwise specified.
Please note - unless we state otherwise in the summary, you need to talk to your doctor about joining a trial.
Supported by
Cancer Research UK
NHS Lothian
NIHR Clinical Research Network: Cancer
University of Edinburgh
CRUK internal database number:
Please note - unless we state otherwise in the summary, you need to talk to your doctor about joining a trial.
Cara took part in a clinical trial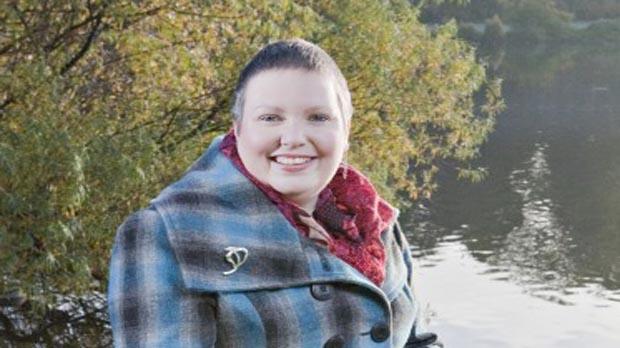 "I am glad that taking part in a trial might help others on their own cancer journey."