A study looking for proteins that can show how well chemotherapy has worked after surgery for pancreatic cancer (ESPAC-Tplus)
This study is trying to find proteins in pancreatic cancer tissue that could help doctors tell how well chemotherapy will work for people in the future.
This study is linked to the ESPAC trials, and is looking at samples from people who have taken part in either ESPAC-1, ESPAC-3 (v2) or ESPAC-4. These results are from people who took part in the ESPAC- 3 (v2) trial.
Cancer Research UK supported this study. 
More about this trial
There are different treatments for pancreatic cancer. One treatment is surgery followed by chemotherapy. Having chemotherapy for pancreatic cancer can be demanding. Doctors don't want to put people through unpleasant treatment and side effects if it won't help them. But they can't always tell in advance how well chemotherapy for pancreatic cancer will work. And which drugs would be best to give.
In this study, researchers looked at original cancer tissue (removed during surgery) and blood samples. They wanted to see if they could pick out particular proteins (biomarkers

) that could show how well treatment worked.
The aim of this study was to see if there are any biomarkers that help predict how well chemotherapy will work for pancreatic cancer 
Summary of results
The researchers looked at a particular biomarker called human equilibrative nucleoside transporter 1 (hENT1). They wanted to find out if hENT1 levels can help doctors know which chemotherapy will work better after surgery, either gemcitabine or fluorouracil (5FU).
They found that gemcitabine was not helpful to people who had low levels of hENT1 but it was helpful for people with high levels. The opposite applies to 5FU.
The researchers looked at tissue samples taken from
202 people treated with gemcitabine
201 people treated with 5FU
31 people who had surgery only
They used the results from 380 people and 1808 tissue samples (cores).
They looked at the average length of time that people lived (the median survival).
For people who had gemcitabine this was
Just over 17 months (17.1) for people who had low levels of hENT1
Just over 26 months (26.2) for people who had high levels of hENT1
For people who had 5FU this was
Over 25 months (25.6) for people who had low levels of hENT1
Just under 22 months (21.9) for people who had high levels of hENT1
The researchers think that these findings support the idea that people with pancreatic cancer could have a particular chemotherapy drug based on their hENT1 levels.
The researchers have told us that this work is continuing. They have also looked at a process called cytidine deaminase transcript analysis. They found that when this process is used as well as looking at hENT1 levels, it helps to show how well people might do on gemcitabine.
Other research has also used some samples from the ESPAC-3 trial. This has confirmed that levels of hENT1 can help to show who might benefit from gemcitabine after surgery. Also, the levels of a biomarker called intra tumoural dihydropyrimidine dehydrogenase can help show who will benefit from having treatment with 5FU.
The researchers highlighted some additional research which has looked at a specific protein. This protein is called GATA6. It plays an important role in pancreatic cancer cell function.
They looked at the level of GATA6 in people who had 5FU. They found that those who had a low level of GATA6 in their cancer did not do well compared to people who had a high level of GATA6. There was no difference in people having gemcitabine.
All this information is now being put together so doctors are better able to see which treatment is best for people. The hope is that this will improve survival.
We have based this summary on information from the research team. The information they sent us has been reviewed by independent specialists (peer reviewed

) and published in a medical journal. The figures we quote above were provided by the trial team who did the research. We have not analysed the data ourselves.
How to join a clinical trial
Please note: In order to join a trial you will need to discuss it with your doctor, unless otherwise specified.
Please note - unless we state otherwise in the summary, you need to talk to your doctor about joining a trial.
Chief Investigator
Professor John Neoptolemos
Supported by
Cancer Research UK
Experimental Cancer Medicine Centre (ECMC)
NIHR Clinical Research Network: Cancer
Royal Liverpool and Broadgreen University Hospital NHS Trust
University of Liverpool
CRUK internal database number:
Please note - unless we state otherwise in the summary, you need to talk to your doctor about joining a trial.
Cara took part in a clinical trial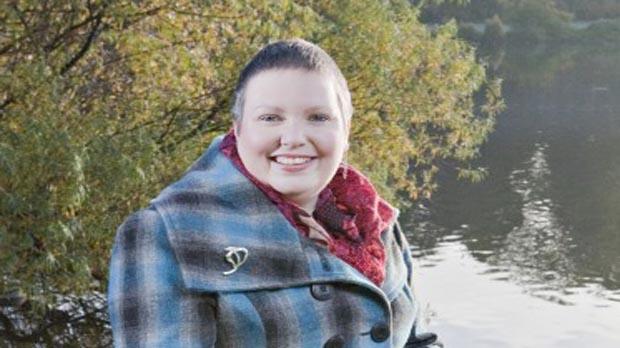 "I am glad that taking part in a trial might help others on their own cancer journey."