A study looking at the experience of families and the family doctor's role in providing end of life care for children
Coronavirus (COVID-19)
We know that this is an especially worrying time for people with cancer and their family and friends. We have separate information about coronavirus and cancer. Please read that information alongside this page. We will update that information as guidance changes.
This study asked parents and family doctors (GPs) about end of life care at home for children with cancer, and for their families.
Childhood cancers are so rare that it can be difficult for GPs to develop or keep up their knowledge and skills in palliative care for children.
We know from research that GPs are not always sure how best to help families in this situation. Researchers doing this study wanted to try to improve this. They talked to parents of children who have died, and to their GPs. They wanted to try and understand what help is needed, and work out how they can improve end of life care for children and their families at home. The researchers also asked other GPs to comment on the importance of the points raised in these interviews.
The main aim of the study was to find areas that are working well and areas where practice could be made better, to try and improve end of life care services for children and adults.
Summary of results
The research team found that GPs have a unique role in the care of children with cancer, and should remain an important part of their care at home.
This study was done in 2 parts. The first part involved 11 parents of children who had died at home, and 18 family doctors (GPs). The research team asked them about their experience.
The second part involved 32 GPs who were part of a team currently looking after a child having treatment (but not palliative care) for cancer. The research team showed them 50 statements based on the interviews in the first stage, and the GPs said if they agreed with the statements or not.
The results showed that GPs recognised that they had a role to play and were keen to be involved, but that there were difficulties with this. It is hard for GPs to gain and maintain knowledge because it is rare for them to care for a child needing palliative care at home.
Families would prefer GPs to be involved earlier in the child's care. But this can be difficult because children with cancer are usually cared for by a specialist team based at a hospital. Another issue is that GPs have limited time. This may mean they have less time to spend with patients, or less time to learn more about rare conditions.
The study also showed that support after someone dies at home varies, and that the parents appreciated the support of specialist outreach nurses where it was available.
The research team concluded that GPs have a unique role in the care of children from diagnosis to bereavement, and beyond. They should be part of the team providing palliative care at home for children with cancer. It may be helpful if they collaborate with specialist nurses to look at some of the challenges they face doing this.
We have based this summary on information from the team who ran the study.  As far as we are aware, the information they sent us has not been reviewed independently (peer reviewed

) or published in a medical journal yet. The figures we quote above were provided by the study team. We have not analysed the data ourselves.
How to join a clinical trial
Please note: In order to join a trial you will need to discuss it with your doctor, unless otherwise specified.
Please note - unless we state otherwise in the summary, you need to talk to your doctor about joining a trial.
Supported by
Birmingham Children's Hospital NHS Foundation Trust
NIHR Clinical Research Network: Cancer
Questions about cancer? Contact our information nurses
CRUK internal database number:
Please note - unless we state otherwise in the summary, you need to talk to your doctor about joining a trial.
Rhys was only four years old when he was diagnosed with a brain tumour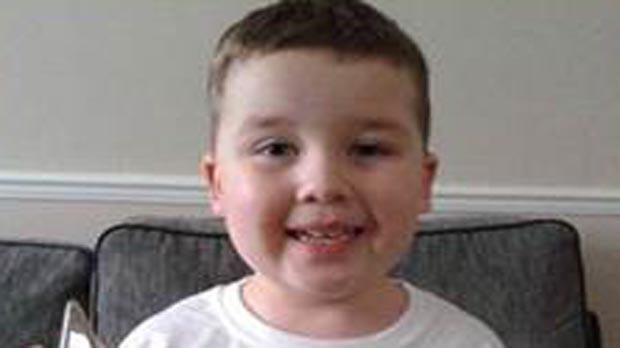 "He went through six operations and was placed on a clinical trial so he could try new treatments."