A study looking at the drug deferasirox in people with myelodysplastic syndromes (De Iron)
Cancer type:
Myelodysplastic syndrome (MDS)
This study looked at deferasirox to reduce iron levels in the body before they get too high.
More about this trial
Myelodysplastic syndromes (MDS) are blood disorders. Many people with MDS do not produce enough red blood cells, leading to a condition called anaemia

. You have regular blood transfusions to treat this and improve symptoms such as breathlessness and tiredness.
But because blood is rich in iron, having lots of transfusions may cause a build up of iron that is not needed. Doctors call this iron overload. Although iron is a very important part of the blood, too much iron may affect body organs, including the liver and heart.
Doctors in this study tested a drug called deferasirox in people with MDS. Deferasirox binds to the iron in your blood and removes it from the body in your urine or stools. It is already used in people with iron overload. But in this study doctors want to see if giving it early is better than waiting for iron levels to rise. 
The aims of this study were to see:
how well deferasirox worked
how safe it is
how well people coped with the drug
Summary of results
The study team found that deferasirox was acceptable and most of the side effects were mild. It was difficult to get enough people to join. But deferasirox worked for the people who took part.
This study was open for people to join between 2013 and 2015. The results were reported in 2018.
About this study
Researchers screened 121 people to join the study. But many weren't eligible as their iron levels needed to be within a specific range. The study team had hoped to find 40 people to take part. But only 13 people joined the study. So, the study closed earlier than planned due the difficulties with getting enough people to join. 
Everyone had treatment with deferasirox for 12 months. The aim was to keep their iron level with a specific range. 
Results
Researchers looked at how well treatment worked. They wanted to see what happened to the iron levels in the body. Within 12 months:
3 people had high iron levels in the blood 
10 people had acceptable iron levels in the blood  
At 12 months they looked at who had maintained an acceptable level of iron. They found this was 8 people. 
Side effects
Most of the side effects of deferasirox were mild and the drug was well tolerated. The most common included: 
low levels of platelets  in the blood
anaemia
Conclusion
The study team found the side effects of deferasirox were acceptable. And it worked for some people. But as this was a very small study so it's difficult to draw firm conclusions about having deferasirox early.
Where these results come from 
We have based this summary on information from the research team. The information they sent us has been reviewed by independent specialists (peer reviewed

) but may not have been published in a medical journal. The figures we quote above were provided by the research team. We have not analysed the data ourselves.
How to join a clinical trial
Please note: In order to join a trial you will need to discuss it with your doctor, unless otherwise specified.
Please note - unless we state otherwise in the summary, you need to talk to your doctor about joining a trial.
Supported by
NIHR Clinical Research Network: Cancer
University of Birmingham
Novartis
Bloodwise
CRUK internal database number:
Please note - unless we state otherwise in the summary, you need to talk to your doctor about joining a trial.
Cara took part in a clinical trial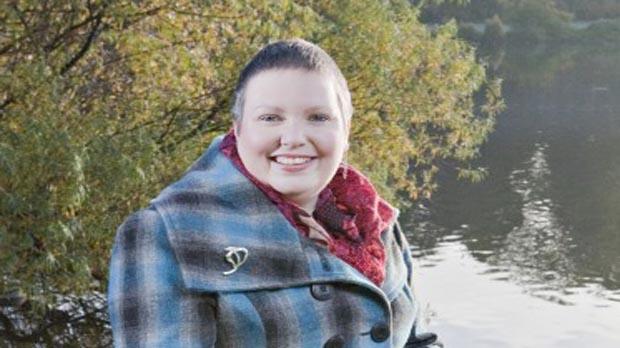 "I am glad that taking part in a trial might help others on their own cancer journey."