A study looking at a different type of MRI scan to help plan treatment for retroperitoneal sarcoma (PIRS)
Researchers wanted to see if a functional MRI scan gave more information than scans already used to plan radiotherapy or surgery to treat soft tissue sarcoma. 
This study was for people with a soft tissue sarcoma behind the organs in their tummy (abdomen). Doctors call this a retroperitoneal sarcoma.
Cancer Research UK supported this study.
More about this trial
You can have surgery to remove the retroperitoneal sarcoma. You might also have radiotherapy to help treat the cancer before surgery. 
Doctors usually use CT scans when planning these treatments. 
In this study, researchers want to see if a type of MRI scan called functional MRI (fMRI) gave more information. This scan shows what is happening inside the cancer, rather than simply its size and location.
They hoped that fMRI would help doctors to better assess sarcomas before surgery. And help them to see how well a tumour had responded to radiotherapy.
The main aim of this study was to see if fMRI scans helped improve treatment planning for people with retroperitoneal sarcoma.
Summary of results
The team found that fMRI gave a more accurate assessment of retroperitoneal sarcoma response to radiotherapy than CT scan. 
This study was open for people to join between 2013 and 2017. 
About this study
32 people joined this study. 
Everyone had a CT scan and 2 fMRI scans before their surgery to remove the sarcoma. Those who had radiotherapy before surgery had another fMRI scan just before their surgery. 
Results
The team found that the fMRI scan was better than the CT scan for assessing whether the cancer had responded to radiotherapy. 
The fMRI scans also showed areas in the sarcoma that were changing due to the radiotherapy. These areas were identified on the fMRI scan before actual shrinking of the sarcoma was seen. 
Being able to see these early changes can help doctors make a better plan for radiotherapy and surgery to treat retroperitoneal sarcoma.  
From this study computer software has been developed that shows the different areas of the sarcoma in 3 dimensions (3D). Each area shows up as a different colour. 
Using this 3D colour coded system doctors can better see which parts of the sarcoma are still active and the parts where treatment is working.     
Conclusion
The trial team concluded that a fMRI scan is better than a CT scan to assess retroperitoneal sarcoma response to radiotherapy.
The development of the 3D colour coded system can guide doctors to change each person's radiotherapy treatment to suit them better. This can lead to more personalised treatment that can change as necessary.
Where this information comes from
We have based this summary on information from the research team.  As far as we are aware, the information they sent us has not been reviewed independently (
peer reviewed

) or published in a medical journal yet. The figures we quote above were provided by the research team. We have not analysed the data ourselves.
How to join a clinical trial
Please note: In order to join a trial you will need to discuss it with your doctor, unless otherwise specified.
Please note - unless we state otherwise in the summary, you need to talk to your doctor about joining a trial.
Supported by
Cancer Research UK
NIHR Clinical Research Network: Cancer
National Institute for Health Research Clinical Research Facility in Imaging
The Royal Marsden NHS Foundation Trust
CRUK internal database number:
Please note - unless we state otherwise in the summary, you need to talk to your doctor about joining a trial.
Cara took part in a clinical trial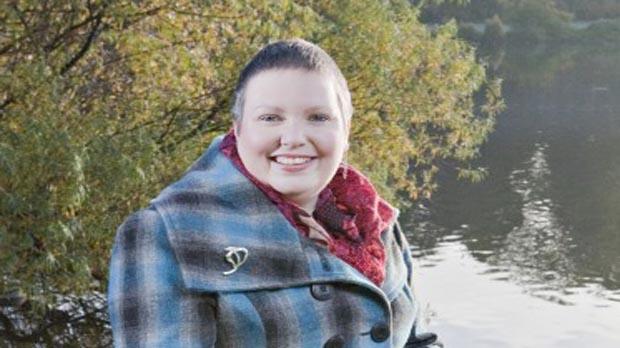 "I am glad that taking part in a trial might help others on their own cancer journey."