A study looking at diagnosing thyroid cancer with a blood test
Please note - this trial is no longer recruiting patients. We hope to add results when they are available.
This study is looking at using protein and gene information to develop a new test to diagnose thyroid cancer.
After you have finished your treatment for thyroid cancer, your doctor will want you to have regular check ups. At some visits, you may have blood tests, X-rays and scans. You will not have all these tests at every visit to your specialist. How often you have check ups depends on what is happening with your cancer, but your specialist team will need to continue to see you for the rest of your life. This is so they can keep an eye on your disease and treat it if it comes back.
This study is trying to find new ways of diagnosing cancer from blood samples. If it is successful, the researchers hope that thyroid cancer could be diagnosed with simple tests like those used for diabetes and cholesterol. In this study, they will take a sample of blood from people with thyroid cancer. They will look for protein and gene changes related to thyroid cancer. And study information from people who give the samples to see how these features may link to different stages of the disease.
You will not have any direct benefit from taking part in this study, and it is unlikely to change your treatment plan in any way. But the results of the study will be used to help people with cancer in the future.
Who can enter
This study is recruiting people under the care of the Northern Centre for Cancer Care in Newcastle. If you are suitable, the team will ask if you would like to take part. People taking part will
Have thyroid cancer
Have permission from their specialist to take part
Be at least 18 years old
You cannot enter this study if you
Have Hepatitis B, Hepatitis C or HIV
Have taken medication as part of another clinical trial in the last 4 months
Trial design
This study will recruit 400 people.
Everyone taking part will give a blood sample for the study.
The team will also ask you about your medical history, and the medication you are taking. When you leave the clinic they will give you a questionnaire to fill in at home, and post back to them in the prepaid envelope. The questionnaire will ask you about your lifestyle, and should take less than half an hour to complete. If you prefer, you can complete the questionnaire online. The team will give you more information about this if you are interested.
Some of the questions are personal. If you prefer, you do not have to answer every question.
With your permission, the team will continue to check your medical records over time. They would like to see if your blood sample can be used as an early warning for thyroid cancer.
Hospital visits
Where possible, the team will arrange for you to give your study blood sample when you are at the hospital for a routine appointment. So you should not need to make any extra hospital visits to take part.
Side effects
You may have a small bruise where you gave your blood sample.
How to join a clinical trial
Please note: In order to join a trial you will need to discuss it with your doctor, unless otherwise specified.
Please note - unless we state otherwise in the summary, you need to talk to your doctor about joining a trial.
Supported by
Biosignatures Ltd
NHS North East Good Ideas Investment Fund
NHS Strategic Health Authority
NIHR Clinical Research Network: Cancer
CRUK internal database number:
Please note - unless we state otherwise in the summary, you need to talk to your doctor about joining a trial.
Around 1 in 5 people take part in clinical trials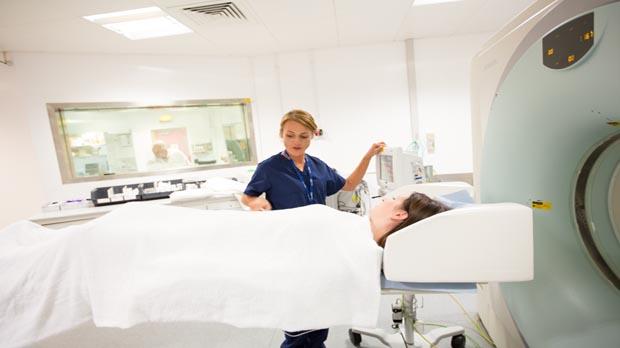 Around 1 in 5 people diagnosed with cancer in the UK take part in a clinical trial.