A study looking at a device to collect tumour cells that are circulating in the bloodstream
Please note - this trial is no longer recruiting patients. We hope to add results when they are available.
This study is testing a device called a CellCollector, to see how well it collects circulating tumour cells compared with giving a traditional blood sample. The researchers will also look at the genetic

information of the collected cells to see if this accurately represents the original tumour.
More about this trial
By studying samples of people's cancer cells, doctors may be able to understand more about how well they are likely to do in the long term (their prognosis), and how they are likely to respond to treatment. They would usually need a sample of cancer tissue (a biopsy) to do this. But it is also possible to get information from both genetic material (DNA) in the blood, and from cancer cells in the bloodstream. Doctors call these circulating tumour cells or CTCs.
Doctors believe that CTCs are released from the tumour itself. But they want to gather more information as to how accurately these CTCs represent the tumour. To do this they need to increase the number of cells they can remove from the bloodstream. So in this study they will use a new device called a CellCollector. A CellCollector is a short wire that can be gently inserted into a vein in the arm using a plastic cannula

.
Tumour cells collect on the wire, which is removed after 30 minutes. The cells can then be identified from the wire. If they are similar, doctors may be able to use them to provide important information about the tumour instead of having to take biopsies.
People taking part in this study will give blood and tumour samples and have cells collected by the CellCollector. The aims of this study are to
Compare the traditional blood test and CellCollector to see how well each can pick up CTCs
Look at the genetic material of the CTCs collected with the CellCollector and compare it with actual tumour tissue and DNA from the blood
Who can enter
You may be able to enter this study if
You have cancer
A blood test shows that you have at least 2 circulating tumour cells in every 7.5 ml of blood – you can ask your doctor about this
You are at least 18 years old
You cannot enter this study if
You are allergic to anything (including pollen)
You have ever had a severe allergic reaction (anaphylaxis)
You have a condition where your immune system attacks your body in some way, or it can't protect your body from infection for some reason
You have an active infection of herpes simplex (HSV), cytomegalovirus, syphilis, toxoplasmosis or tuberculosis (TB)
Your use of drugs is a cause for concern
You have a serious medical or psychological illness or any other condition that may make it unsafe for you to take part
You are taking part in another clinical trial
Trial design
This study will recruit up to 200 people. When you start the study the doctor will ask about your medical and surgical history and any medication you are on. You will give a sample of about 6 teaspoons of blood so that the team can look for CTCs.
When you come for the CellCollector test, the team will gently put a thin metal wire a few centimetres into a large vein in your arm, and secure this in place. They will monitor you for 30 minutes and then carefully remove the wire and send it for testing.
The team may ask if you would be willing to give further blood and tissue samples in the future. You would give these no more often than once a month, and no more than 6 times altogether. You do not have to agree to these extra samples if you don't want to. You can still take part in the rest of the study.
Where possible, you give the study blood samples when you are having other routine blood tests.
If you have a further sample of tissue taken from your cancer as part of your routine care, the team will also ask for permission to study this.
Hospital visits
The team will take your study blood tests when you are already at the hospital for routine appointments. You can have the CellCollector test at a time convenient to you.
Side effects
You may have discomfort, bruising and bleeding where the CellCollector wire is put in.
Possible side effects of the study biopsies are the same for any biopsy and include
Bleeding
Infection
Damage (perforation) of nearby organs
How to join a clinical trial
Please note: In order to join a trial you will need to discuss it with your doctor, unless otherwise specified.
Please note - unless we state otherwise in the summary, you need to talk to your doctor about joining a trial.
Supported by
Experimental Cancer Medicine Centre (ECMC)
NIHR Clinical Research Network: Cancer
University College London (UCL)
CRUK internal database number:
Please note - unless we state otherwise in the summary, you need to talk to your doctor about joining a trial.
Around 1 in 5 people take part in clinical trials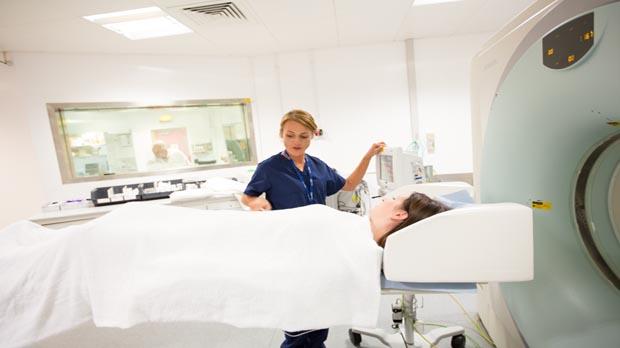 Around 1 in 5 people diagnosed with cancer in the UK take part in a clinical trial.