A study looking at developing a new test to see how well chemotherapy is working in women with breast cancer (Neo-DDRD)
Please note - this trial is no longer recruiting patients. We hope to add results when they are available.
This study is using tissue and blood samples to see how well chemotherapy given before surgery works for women with breast cancer.
It is for women having breast cancer treatment in Northern Ireland. 
More about this trial
Having chemotherapy before surgery can make the cancer smaller and easier to remove. This is called neo adjuvant chemotherapy

.
But having chemotherapy before surgery does not always work. And doctors don't always know which type of chemotherapy works best.
The study team have developed a new test called DDRD (DNA damage repair deficiency). They think it could help to know which women will benefit most from having chemotherapy. 
The main aims to this study are to:
look for chemicals and proteins (biomarkers ) in the blood and tissue samples
see if the DDRD test can tell how well women having chemotherapy before surgery will do (prognosis )
see if it is possible to do a larger study using the DDRD test 
Who can enter
The following bullet points list the entry conditions for this study. Talk to your doctor or the study team if you are unsure about any of these. They will be able to advise you.
You may be able to join this study if you are a woman and all of the following apply. You
Are going to have chemotherapy and then surgery  
Have satisfactory blood tests results
Have a satisfactory heart rate
Are well enough to carry out your normal activities, apart from heavy physical work (performance status of 0 or 1)
Are aged 18 years or over
Are willing to use reliable contraception during the study if there is any possibility you could become pregnant
You cannot join this study if any of these apply.
Your cancer has spread to other parts of the body (secondary or metastatic cancer)
You have cancer in both breasts (bilateral breast cancer)  
You have any other medical condition that the study team think could affect you taking part
You are pregnant or breastfeeding 
Trial design
This is a pilot study. Researchers need 50 women who are having treatment in Northern Ireland to take part.
Researchers ask to use a sample of your cancer taken when you were diagnosed. If you didn't have an extra tissue sample taken at that time, they ask you to have another biopsy

.
You have this biopsy at the same time as you have an ultrasound scan to place a marker into the cancer. This is part of your routine care. You have the marker so the surgeon knows which part of your breast to remove.
Then you start chemotherapy. You have chemotherapy in treatment cycles. Each treatment cycle takes 21 days. You can have up to 6 cycles.
You may have a biopsy after 3 treatment cycles. You have this at the same time as you have an ultrasound scan.
You do not need to agree to this extra biopsy if you don't want to. You can still take part in this study. 
After chemotherapy you have surgery. You may have more samples of tissue taken during surgery.
All the samples of your cancer will be used to test the new DDRD test. 
You have extra blood samples as part of this study. Researchers want to look for substances called biomarkers. They want to see why treatments work better for some women than others.
You have the blood samples before the start of chemotherapy and then:
after 3 treatment cycles
around 2 weeks after surgery 
Hospital visits
You don't have any extra visits as part of this study.
The blood tests and biopsies are done at the same time as your normal hospital visits. 
Side effects
You may have some side effects from the biopsy including:
pain
bleeding
bruising
infection
We have information about:
How to join a clinical trial
Please note: In order to join a trial you will need to discuss it with your doctor, unless otherwise specified.
Please note - unless we state otherwise in the summary, you need to talk to your doctor about joining a trial.
Supported by
Belfast Health & Social Care Trust
Queen's University Belfast
Belfast Experimental Cancer Medicine Centre (ECMC)
Northern Ireland Cancer Trials Network
CRUK internal database number:
Please note - unless we state otherwise in the summary, you need to talk to your doctor about joining a trial.
Caroline took part in a clinical trial for breast cancer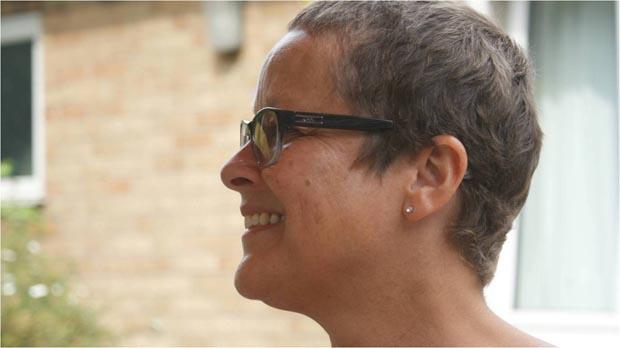 "I had treatment last year and I want to give something back."