A study looking at circulating blood vessel and cancer cells in women with a cancer affecting the reproductive system
Please note - this trial is no longer recruiting patients. We hope to add results when they are available.
Cancer type:
Womb (uterine or endometrial) cancer
This study is looking at cancer cells and cells that line blood vessel

walls, to see if their numbers and features can help doctors predict the outcome (prognosis

) and treatment benefit in women with a cancer of the ovary, cervix, womb, vulva or vagina (gynaecological cancer).
Doctors would like to develop tests to work out the likely outcome for women with a gynaecological cancer, and to predict how well certain treatments are likely to work. In some other cancer types, doctors are able to count cancer cells that have broken away from the original tumour and are travelling in the blood stream or other body fluids. They use this information to work out how advanced the cancer is and how it is responding to treatment.
Doctors in this study are aiming to do the same for women's cancers. They will study circulating tumour cells (CTCs) and cells that are released when a blood vessel lining is damaged (called circulating endothelial cells or CECs). They will measure the cells and look at features called biomarkers.
The aim of this study is to see how possible it is to count CTCs and CECs, and to try and find useful biomarkers in these cells. You will not get any direct benefit from taking part in this study, and it is unlikely to change your treatment plan in any way. But the results of the study will be used to help women with a gynaecological cancer in the future.
Who can enter
This study is for women who are being cared for by University College Hospital, London. If you are suitable for this study, one of the team caring for you will ask if you would like to take part. Women taking part will
You cannot enter this study if you have had any other cancer in the last 5 years, unless this was non melanoma skin cancer.
Trial design
This pilot study will recruit 38 women.  Everyone taking part will give a sample of blood (about 4 or 5 teaspoons). The study team will use this to look for circulating tumour cells.
Depending on the results from your blood sample, the team may ask if you would give 3 smaller samples at different times during your treatment.
They will look at your medical records and other blood test results to see if there is a link between these and the number of circulating tumour cells in your blood.  If they find circulating tumour cells, they will look at these more closely for biomarkers.  
If you need to have fluid removed from your tummy (abdomen) or chest the team will ask if they can collect a sample of this fluid at the same time.  They would then compare cells in this fluid with the blood sample cells.
Hospital visits
You will not have any extra hospital visits if you take part in this study.
Side effects
You may have a small bruise where you gave your blood sample.
How to join a clinical trial
Please note: In order to join a trial you will need to discuss it with your doctor, unless otherwise specified.
Please note - unless we state otherwise in the summary, you need to talk to your doctor about joining a trial.
Supported by
Bottoms Up Bowel Cancer Charity
Experimental Cancer Medicine Centre (ECMC)
University College London (UCL)
CRUK internal database number:
Please note - unless we state otherwise in the summary, you need to talk to your doctor about joining a trial.
Cara took part in a clinical trial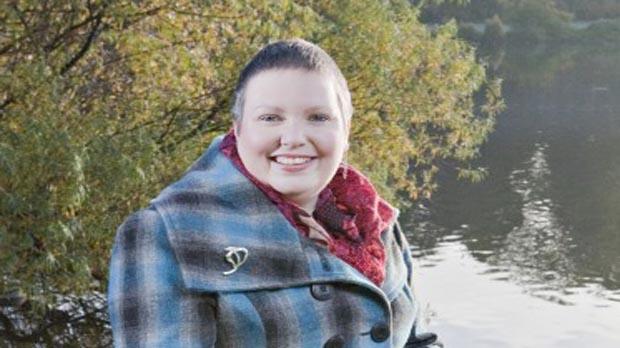 "I am glad that taking part in a trial might help others on their own cancer journey."