A study looking at a breath test to diagnose lung disease (The EARLY project)
Please note - this trial is no longer recruiting patients. We hope to add results when they are available.
Cancer type:
Non small cell lung cancer
This study is looking at developing a breath test to diagnose lung disease.
Everyone's breath has a mixture of chemicals in it. This mixture changes with what we eat and drink. It can also change if we are ill.
More about this trial
The researchers want to find out if looking at chemicals in breath may help diagnose lung disease. To do this they need to get a breath sample from people with lung disease and people without. These samples are then analysed to see if the chemicals differ between those who have lung disease and those who don't.
The aim of this study is to put together a database of breath samples that may help develop an early diagnosis test for lung disease.
Who can enter
You may be able to join this study if you have lung cancer and are at least 18 years old.
You cannot join this study if any of these apply. You
Have had surgery or a bronchoscopy, in the past week
Have very bad eyesight or are very deaf
Trial design
The researchers need 400 people to join this study.
During your clinic appointment at the hospital the researcher will ask you to give a breath sample. To do this you put a mouth piece into your mouth and continue to breathe normally for up to 20 seconds. The mouth piece is connected to a machine called a breath analyser. It analyses the chemicals in your breath.
Mouth Piece                                               Breath Analyser
You must not eat or drink for 2 hours before giving the breath sample. This includes drinking tea and coffee and chewing gum or eating mints.
Hospital visits
There are no extra hospital visits if you take part in this study.
Side effects
You may feel slightly lightheaded when you give the breath sample. But you will be sitting down and it will pass quickly.
How to join a clinical trial
Please note: In order to join a trial you will need to discuss it with your doctor, unless otherwise specified.
Please note - unless we state otherwise in the summary, you need to talk to your doctor about joining a trial.
Supported by
Knowledge Economy Skills Scholarship (KESS)
NIHR Clinical Research Network: Cancer
University of South Wales
If you have questions about the trial please contact our cancer information nurses
Freephone 0808 800 4040
CRUK internal database number:
Please note - unless we state otherwise in the summary, you need to talk to your doctor about joining a trial.
Around 1 in 5 people take part in clinical trials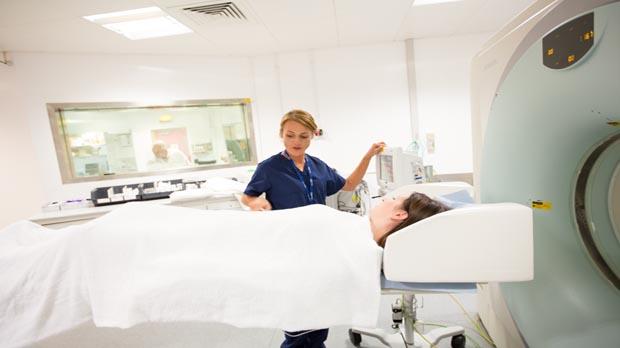 Around 1 in 5 people diagnosed with cancer in the UK take part in a clinical trial.