A study looking at blood vessel cells in the bloodstreams of women having chemotherapy for ovarian, primary peritoneal or fallopian tube cancer
This study looked at cells that have broken away from blood vessels

as a possible way of monitoring 
ovarian cancer
primary peritoneal cancer
fallopian tube cancer
More about this trial
Cancers need a blood supply to help them grow and survive. So growing cancers encourage the growth of new blood vessels. This is called angiogenesis.
New drugs (anti angiogenics) are being developed that will block this process. But they don't work for everyone. At the moment the only way doctors can tell if these drugs are working is by looking at a CT scan after you've had treatment. They need to develop other tests that show if anti angiogenics are working earlier than this.
A way to do this may be by looking at damaged blood vessel lining cells that are released into the bloodstream. These lining cells are called endothelial cells, so those in the bloodstream are called circulating endothelial cells (CECs).
Researchers have found that increased numbers of CECs in people with cancer may be a sign (biomarker) that new blood vessels are being formed. If the number of CECs drops during treatment, it could show that anti angiogenic treatment is working.  
Researchers wanted to measure this when people were having a chemotherapy called paclitaxel. Paclitaxel blocks blood vessel growth. They wanted to look at the effect of paclitaxel chemotherapy on the number of CECs.
If they could see that paclitaxel reduces the number of CECs, this could also be a way of measuring how well other anti angiogenic drugs are working in future.
They will also wanted to look for other related biomarkers

 in these blood samples, and see how all these link to how well the treatment works. 
Summary of results
The researchers were unable to get enough people to take part. So there will be no results for this study. 
How to join a clinical trial
Please note: In order to join a trial you will need to discuss it with your doctor, unless otherwise specified.
Please note - unless we state otherwise in the summary, you need to talk to your doctor about joining a trial.
Supported by
Experimental Cancer Medicine Centre (ECMC)
The Christie NHS Foundation Trust
If you have questions about the trial please contact our cancer information nurses
Freephone 0808 800 4040
CRUK internal database number:
Please note - unless we state otherwise in the summary, you need to talk to your doctor about joining a trial.
Around 1 in 5 people take part in clinical trials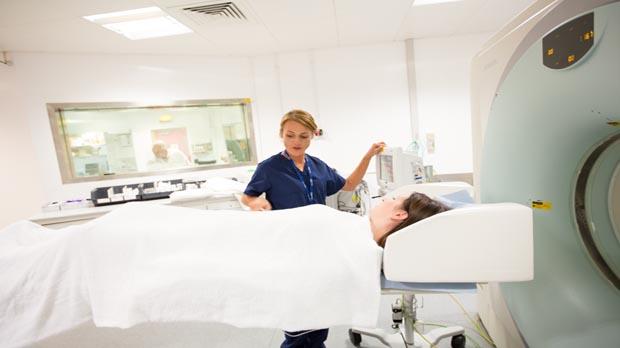 Around 1 in 5 people diagnosed with cancer in the UK take part in a clinical trial.