A study looking at biomarkers in people with kidney cancer
Coronavirus (COVID-19)
We know that this is an especially worrying time for people with cancer and their family and friends. We have separate information about coronavirus and cancer. Please read that information alongside this page. We will update that information as guidance changes.
Please note - this trial is no longer recruiting patients. We hope to add results when they are available.
This study is looking at chemicals and proteins called biomarkers

in the blood and urine of people with kidney cancer (renal cell cancer).
Doctors know that people with kidney cancer have biomarkers in their blood and urine. They want to find out more about how these could be used to help diagnose and monitor kidney cancer treatment in the future.
The aim of this study is to find out more about biomarkers in people with kidney cancer to try and improve treatment in the future.
Who can enter
You may be able to enter this trial if you
Have a type of kidney cancer called clear cell kidney cancer
Have just been told you have kidney cancer or your kidney cancer has come back after surgery to remove your kidney
Are at least 18 years old
You cannot enter this trial if you
Have already had treatment for kidney cancer that reaches your whole body (systemic treatment ) except for immunotherapy, provera or bisphosphonates
Are known to be HIV, hepatitis B or hepatitis C positive
Have had any other cancer
Have an autoimmune disease such as rheumatoid arthritis or lupus. Your doctor will discuss this with you
Trial design
You have a blood and urine test on the day you agree to the study and then another one between 2 and 21 days later. This is the end of your participation in the study.
The study will not affect your treatment for kidney cancer.
Hospital visits
Researchers plan to take your blood and urine samples on the days you are in clinic. If this is not possible you may have one extra hospital visit for the study.
Side effects
As there are no treatments involved in this trial, the only side effect you may have is a small bruise when the blood sample is taken.
How to join a clinical trial
Please note: In order to join a trial you will need to discuss it with your doctor, unless otherwise specified.
Please note - unless we state otherwise in the summary, you need to talk to your doctor about joining a trial.
Supported by
Cambridge University Hospitals NHS Foundation Trust
Cancer Research UK
Experimental Cancer Medicine Centre (ECMC)
National Institute for Health Research (NIHR)
NIHR Cambridge Biomedical Research Centre
Questions about cancer? Contact our information nurses
CRUK internal database number:
Please note - unless we state otherwise in the summary, you need to talk to your doctor about joining a trial.
Charlie took part in a trial to try new treatments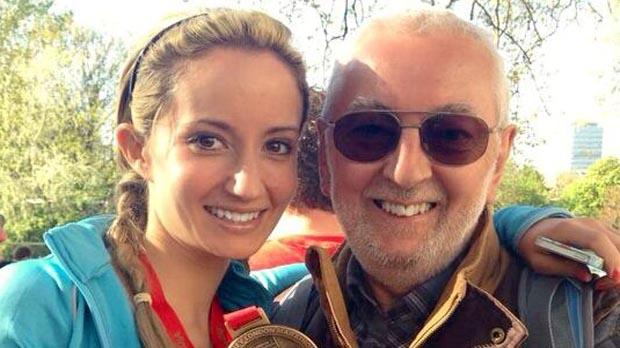 "I think it's really important that people keep signing up to these type of trials to push research forward."