A study looking at biomarkers in people with kidney cancer
This study looked at chemicals and proteins called biomarkers in the blood and urine of people with kidney cancer (renal cell cancer).
This trial was open for people to join between 2011 and 2013. The team reported the results in 2020.
More about this trial
Doctors know that people with kidney cancer have biomarkers

 in their blood and urine.
The aims of this study were to find out more about these biomarkers to:
help diagnose kidney cancer 
help monitor treatment 
try and improve treatment in the future    
 
Summary of results
The study team found that it would be enough to take the sample once. But they need to analyse the sample twice, to correct for technical differences. They found it gave a starting point measurement for the protein biomarker. This measurement is called a baseline measurement. 
About this study
The study team took blood and urine samples from people twice. They took them:
when they joined the study 
and again between 2 and 21 days later
Results
The team looked at 16 possible biomarkers. The team compared these levels: 
within the person themselves, and
between the people who took part
They found that there was less variability in the samples from the same person. This is in comparison to when they compared the samples of all the people taking part. 
Kidney cancer grows new blood vessels so it can get the oxygen and nutrients needed to grow. The researchers wanted to find biomarkers that show if this is happening. And to show how well treatment to block this blood vessel growth is working. These blood vessels also transport T cells

 of the immune system 

to the cancer. 
There is an interest in these biomarkers and how they can show the interaction between the immune system and the cancer. Also immunotherapy

 drugs help the T cells of the immune system fight cancer. And doctors could use the biomarkers to find out how well this treatment is working. 
Conclusion
The study team concluded that testing once is enough to establish a baseline measurement for biomarkers. They hope that this will be useful for many doctors when they are considering treatment for kidney cancer. And that it is also useful for other researchers investigating kidney cancer. 
Where this information comes from    
We have based this summary on information from the research team.  As far as we are aware, the information they sent us has not been reviewed independently (peer reviewed

) or published in a medical journal yet. The figures we quote above were provided by the research team. We have not analysed the data ourselves.
How to join a clinical trial
Please note: In order to join a trial you will need to discuss it with your doctor, unless otherwise specified.
Please note - unless we state otherwise in the summary, you need to talk to your doctor about joining a trial.
Supported by
Cambridge University Hospitals NHS Foundation Trust
Cancer Research UK
Experimental Cancer Medicine Centre (ECMC)
National Institute for Health Research (NIHR)
NIHR Cambridge Biomedical Research Centre
Cambridge Clinical Trials Unit
Cambridge Cancer Trials Centre
CRUK internal database number:
Please note - unless we state otherwise in the summary, you need to talk to your doctor about joining a trial.
Around 1 in 5 people take part in clinical trials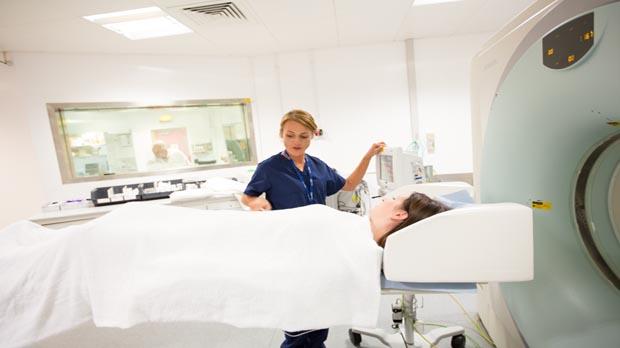 Around 1 in 5 people diagnosed with cancer in the UK take part in a clinical trial.