A study looking at women's views about cancer screening
Cancer type:
Bowel (colorectal) cancer
This study looked at what women thought about screening for breast, bowel, and cervical cancer. It was for women in Scotland who had been invited for screening.
The study was open for people to join between 2015 and 2016. The team first reported the results in 2019.
More about this trial
Cancer screening means looking for signs of cancer in people who don't have any symptoms. Screening tests can help find early stage cancers. Or cell changes that could develop into cancer in the future. 
When this study was done, there were 3 cancer screening programmes in the UK. They were for:
Surveys have shown that people generally support the cancer screening programmes. But not everyone goes along for screening when invited. And it is different for different screening programmes.
Researchers knew that fewer women in Scotland did bowel cancer screening than went for breast or cervical cancer screening. They wanted to speak to women who went for screening and those who chose not to, to find out why.
The main aims of this study were to find out:
what women think about screening
why they decided either to complete screening or not
Summary of results
The research team found some reasons why fewer people went for bowel cancer screening. And made some suggestions for how to increase the number of people who go.
Study design
This study was for women in the Greater Glasgow and Clyde area of Scotland who had been invited for screening. 
The research team used information gathered by the NHS to see how many women were invited for screening between January 2009 and December 2013. They could see how many women actually did screening for each of the programmes. But they didn't know who the information was about, it was all anonymous. 
The NHS then invited some of the women for interview with the research team. They discussed what the women thought about screening.
Results
More than 430,000 women were invited for screening over these 4 years. 
Some were invited for screening for more than one type of cancer. 
In total:
nearly 160,000 women were invited for breast screening
more than 300,000 women were invited for cervical screening
more than 100,000 were invited to do bowel screening
How many people completed screening
Of those who were invited for screening:
more than 7 out of 10 (73%) completed breast cancer screening
just over 8 out of 10 (81%) completed cervical cancer screening
just over 6 out of 10 (62%) completed bowel cancer screening
Nearly 70,000 women were invited to do all 3 screening tests for breast, cervical and bowel cancer. Of those:
just over 5 out of 10 (52%) completed all 3 screening tests 
less than 1 out of 10 (7%) didn't complete any of the screening tests
They found that those who went for breast or cervical cancer screening were more likely to also complete bowel cancer screening. Less than 3 out of 10 people (28%) went for breast and cervical cancer screening but decided not do bowel cancer screening.
They found that some people were less likely to complete screening. This was the case for all 3 screening programmes, but bowel cancer screening in particular. It included people such as those who:
live in care homes
have learning difficulties
live in a less wealthy area
Reasons for not doing bowel cancer screening
The research team interviewed 59 people who had been invited for screening. They wanted to find out what made them decide to go ahead with screening or not.
They asked the women a number of things including what they thought about:
cancer screening
their chances of developing cancer 
the letters sent out inviting people for screening 
Most of the interviews either took place at the woman's home, or at the University of Glasgow where the research team were based. On average the interview took 43 minutes.
They found the reasons people decided not to do bowel screening included:
treatment for bowel cancer was more severe than either breast or cervical cancer
they would need treatment whether they did the screening test or not, so it wasn't worth it
they felt it was easier to spot symptoms themselves
they were worried about doing the test wrong
it was easy to forget to do it
The research team recommended that health care professionals help by:
reducing fear – include success stories and information on how good treatment is
making sure people know that screening is for those who don't have symptoms
giving people confidence to do the bowel screening test at home
sending out reminders or giving people deadlines to complete the test
Conclusion
The research team concluded that fewer people do bowel cancer screening than go for breast or cervical cancer screening. They found out some reasons why. And suggested ways to encourage people to do bowel cancer screening tests.
They recommend that their suggestions are looked at more in larger trial and hope to carry out more research in this area.
Where this information comes from    
We have based this summary on information from the research team. The information they sent us has been reviewed by independent specialists (peer reviewed

) and published in a medical journal. The figures we quote above were provided by the trial team who did the research. We have not analysed the data ourselves.
How to join a clinical trial
Please note: In order to join a trial you will need to discuss it with your doctor, unless otherwise specified.
Please note - unless we state otherwise in the summary, you need to talk to your doctor about joining a trial.
Chief Investigator
Dr Katie Robb
Prof Colin McCowan
Supported by
National Awareness and Early Diagnosis Initiative (NAEDI)
NHS Greater Glasgow and Clyde
NIHR Clinical Research Network: Cancer
The research team would like thank patient representatives Ann Muir and Tom Haswell for their support and work on this study.
CRUK internal database number:
Please note - unless we state otherwise in the summary, you need to talk to your doctor about joining a trial.
Cara took part in a clinical trial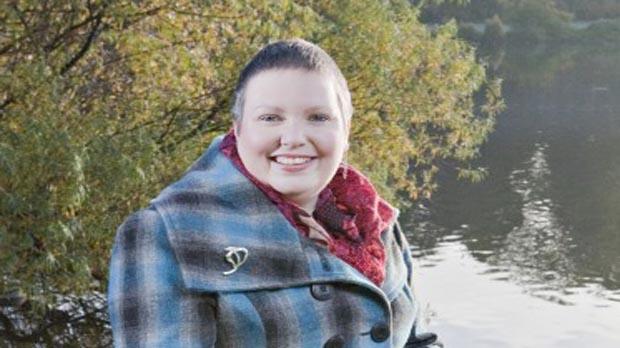 "I am glad that taking part in a trial might help others on their own cancer journey."