A study looking at women's views about cancer screening
Coronavirus and cancer
We know it's a worrying time for people with cancer, we have information to help. If you have symptoms of cancer contact your doctor.
Please note - this trial is no longer recruiting patients. We hope to add results when they are available.
Cancer type:
Bowel (colorectal) cancer
This study is looking at women's views about bowel, breast and cervical cancer screening. It is for women in Scotland who have been invited for screening and are in one of the following situations
Have taken part in all 3 screening programmes
Have taken part in breast and cervical screening, but not bowel screening
Have decided not to take part in any cancer screening
More about this trial
Cancer screening is for healthy people with no symptoms. Screening can look for early signs or changes that could develop into cancer and it can help spot cancers at an early stage. If cancer is diagnosed at an early stage it is more likely to be treated successfully.
There are 3 screening programmes in the UK                      
Breast screening uses a mammogram to check your breasts for signs of cancer
Cervical screening uses a smear test to look at the neck of the womb (cervix) to pick up any changes in the cells
Bowel screening is a test you do at home. You collect samples of poo on a special card and send this off to be checked for hidden traces of blood – a possible sign of bowel cancer
Surveys show that people generally support the cancer screening programmes. But not everyone goes along for screening when invited. In Scotland, we know that just over 70 out of every 100 women (70%) go for breast and cervical screening. But only about 58 out of every 100 women (58%) go for bowel screening.
The researchers would like to speak to women who did go for screening and those who did not. The aims of this study are
To find out what women think about screening
To learn more about the reasons why women decided either to take part or not
You will not benefit directly from this study. The results may help to improve the way information is given to people about cancer screening.
There is more information about cancer screening.
Who can enter
The following bullet points list the entry conditions for this study. If you are unsure about any of these speak with your doctor or the study team. They will be able to advise you.
You may be able to join this study if you live within the Greater Glasgow and Clyde area of Scotland and all of the following apply
You have been invited for all 3 screening programmes - breast, bowel and cervical screening
You are aged between 50 and 60 years old
You cannot join this study if you are unable to speak, write or read English. The information about this study is written in English and your interview will be in English.
Trial design
The researchers need between 36 and 60 women to join. All women will have an interview with a researcher.
Your interview can take place at your home or somewhere else of your choice. It takes between 30 to 60 minutes. You will be asked questions about breast, bowel and cervical screening and the reasons why you decided you would or wouldn't take part.
With your permission, the discussion will be recorded so the researcher can listen to you fully without having to take notes. After the interview, the study team will takes notes from the recording and the tape will then be destroyed.
The researcher will treat everything you tell them as confidential, so no one can link the results back to you. If you are interested, a copy of the results can be sent to you when they are published.
Hospital visits
You do not have any hospital visits as a result of taking part in this study.
Side effects
This study does not involve a treatment and so there are no side effects. You may find it difficult or upsetting to talk about cancer screening. You don't have to answer any questions you don't want to.
How to join a clinical trial
Please note: In order to join a trial you will need to discuss it with your doctor, unless otherwise specified.
Please note - unless we state otherwise in the summary, you need to talk to your doctor about joining a trial.
Supported by
National Awareness and Early Diagnosis Initiative (NAEDI)
NHS Greater Glasgow and Clyde
NIHR Clinical Research Network: Cancer
CRUK internal database number:
Please note - unless we state otherwise in the summary, you need to talk to your doctor about joining a trial.
Charlie took part in a trial to try new treatments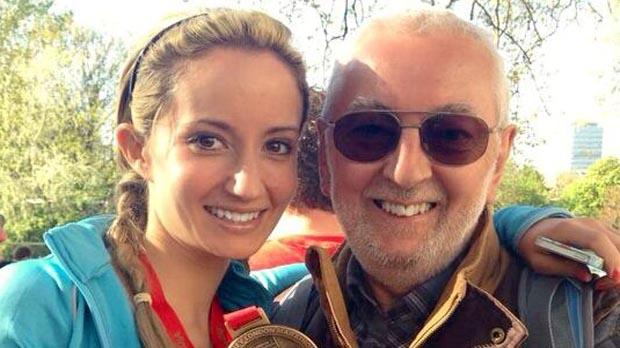 "I think it's really important that people keep signing up to these type of trials to push research forward."