A study looking at whether people from different ethnic backgrounds cope differently when told that their cancer treatment may prevent them having children
This study looked at how people cope with being told that their cancer treatment may affect their fertility, and the issues this raises for people of either South Asian or White origin.
Some cancer treatments can affect your ability to have children in the future. This may have an impact on people during their treatment and for many years afterwards, but there has been very little research looking into this.
In this study, the researchers wanted to find out more about how reduced fertility affects people from different backgrounds. The research team spoke to some people of South Asian origin and some people of White origin.
The aims of the study were to
Compare the experiences of people from different ethnic backgrounds
Identify any gaps in the service offered by health professionals
Make recommendations to improve the service
Summary of results
The research team from the University of York talked to 47 people - 26 people of white origin and 21 people of South Asian origin.  Everyone they spoke to had lymphoma, sarcoma, testicular cancer or breast cancer.
The research team asked the people taking part about things such as
The social and emotional impact of having treatment that may mean they are unable to have children in the future
How they made decisions about treatment
What information and support they had from health care professionals
How important the role of family and friends was
They found that
Doctors usually discussed the risk of losing fertility with patients before treatment, but were unable to be definite about it
Most men felt able to provide a sperm sample to use in the future, despite assumptions that Muslim men may not be able to for religious reasons
Issues about fertility were often not discussed during follow up appointments, unless they were raised by the patient
Having a family is equally important to everyone, regardless of ethnic origin
Being infertile as a man is an important issue to all men, regardless of ethnic origin
Women who had problems conceiving after treatment felt, looking back, that they didn't get enough information or support
People who had to leave work or education because of their treatment found it hard to find advice
The research team analysed the results and made the following recommendations
Everyone due to have treatment that will affect their fertility should have to chance to see a specialist in reproductive medicine before they start treatment
It is important to discuss fertility issues during follow up
People should also get advice about finance and benefits
There needs to be better co-ordination of care between staff at the GP surgery and those at the hospital
It is important that health professionals don't make assumptions based on ethnic background
We have based this summary on information from the team who ran the study.  As far as we are aware, the information they sent us has not been reviewed independently (peer reviewed

) or published in a medical journal yet. The figures we quote above were provided by the study team. We have not analysed the data ourselves.
How to join a clinical trial
Please note: In order to join a trial you will need to discuss it with your doctor, unless otherwise specified.
Please note - unless we state otherwise in the summary, you need to talk to your doctor about joining a trial.
Supported by
Cancer Research UK
National Institute for Health Research Cancer Research Network (NCRN)
CRUK internal database number:
Please note - unless we state otherwise in the summary, you need to talk to your doctor about joining a trial.
Charlie took part in a trial to try new treatments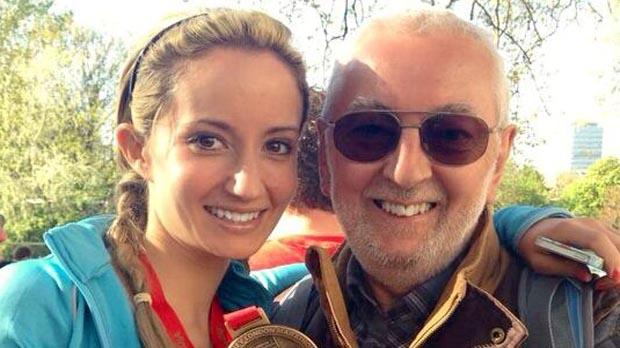 "I think it's really important that people keep signing up to these type of trials to push research forward."