A study looking at using the internet during follow up after cancer treatment
This study was looking at the possibility of using a website to provide follow up support for people after cancer treatment.
After cancer treatment, you will probably have follow up appointments with your cancer doctors. But you also need a way of getting in touch if you are worried about anything. And you need to be able to access information and support services.
Researchers in Leeds were trying to design and test a website that can
Provide information for people who have finished cancer treatment
Collect information about any difficulties people may have
They had already found that overall people found the website easy to use. This part of the research aimed to find out
What people thought of the website that was being developed
How the answers that people give in a questionnaire on a website compare with the answers they give in a paper questionnaire
Summary of results
The results suggest that using the internet as part of follow up is possible and that many patients would find it acceptable.
There were 238 people involved in this part of the research. The researchers asked about their use of computers and the internet and found that 153 of them used the internet. These people were asked to look at the website and try out the links to other websites providing information or support.
They were also asked to fill out an online questionnaire and a paper questionnaire. The questionnaires asked about any problems they were having following cancer treatment.
Some people filled in the online questionnaire first. Some filled in the paper questionnaire first. The order in which people were asked to do this was chosen at random by a computer.
After they had filled in both questionnaires, a researcher phoned them to ask their opinion of the website and the questionnaires, and whether they thought the website would be a useful addition to follow up. Overall, the people taking part were positive about the design of the website and how easy it was to use. And they felt this could be a useful way both to find and share information.
The researchers found that the majority of people in the study used computers, had access to the internet and would be willing to answer questionnaires online. And they suggest that as the internet is widely used, online follow up would work for many people.
Older people were less likely to have ever used a computer or be currently using the internet than younger people. The researchers concluded that a website for follow up will suit some patients but others will prefer face to face contact.
We have based this summary on information from the team who ran the trial. The information they sent us has been reviewed by independent specialists (peer reviewed

) and published in a medical journal. The figures we quote above were provided by the trial team. We have not analysed the data ourselves.
How to join a clinical trial
Please note: In order to join a trial you will need to discuss it with your doctor, unless otherwise specified.
Please note - unless we state otherwise in the summary, you need to talk to your doctor about joining a trial.
Supported by
Cancer Research UK
NIHR Clinical Research Network: Cancer
NIHR Research for Patient Benefit (RfPB) Programme
The Leeds Teaching Hospitals NHS Trust
University of Leeds
If you have questions about the trial please contact our cancer information nurses
Freephone 0808 800 4040
CRUK internal database number:
Please note - unless we state otherwise in the summary, you need to talk to your doctor about joining a trial.
Charlie took part in a trial to try new treatments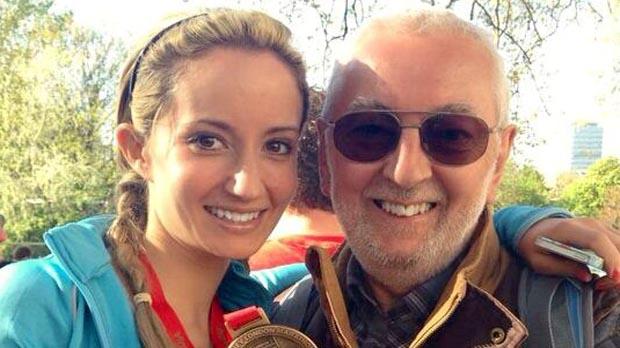 "I think it's really important that people keep signing up to these type of trials to push research forward."