A study looking at using a vaccine and chemotherapy to treat advanced cancer (VAPER)
Coronavirus and cancer
We know it's a worrying time for people with cancer, we have information to help. If you have symptoms of cancer contact your doctor.
Please note - this trial is no longer recruiting patients. We hope to add results when they are available.
This study is looking at using a vaccine and chemotherapy to treat people who have an advanced cancer. It is for people who cannot have any other type of cancer treatment and who have a type of cancer known as a solid tumour

. A solid tumour does not include cancers of the blood system or lymphatic system, such as leukaemia or lymphoma
More about this trial
Treatment for advanced cancer

usually includes  chemotherapy and radiotherapy but sometimes the cancer continues to grow.
In this study doctors are looking at a type of cancer treatment that they hope will stimulate the body's own immune system

to destroy the cancer cells.
The treatment involves
A vaccine
An immunity stimulating cream (imiquimod) to apply at the injection site. This is to help the vaccine work better
Low dose cyclophosphamide (chemotherapy) tablets
and some people will also have celecoxib which is a non steroidal anti-inflammatory.
The aims of the study are to find out
If the vaccine is safe and has manageable side effects
If people find the treatment acceptable
If the vaccine stimulates the immune system to fight the cancer
Who can enter
The following bullet points list the entry conditions for this study. If you are unsure about any of these speak with your doctor or the study team. They will be able to advise you.
You may be able to join this study if all of the following apply. You
Have been diagnosed with a solid tumour
Are unable to have any other standard cancer treatment
Have not had any cancer treatment in the last 4 weeks and are not due to have any other anti cancer drugs during the time of the study
Are well enough to be up and about for at least half the day (performance status 0, 1 or 2)
Are willing to use reliable contraception for 4 weeks before starting treatment, during treatment and for 3 months afterwards if there is any chance that you or your partner could become pregnant
Are aged 16 or older
You cannot join this study if any of these apply.
You have either a primary or secondary cancer of your brain or spinal cord (central nervous system)
You have an autoimmune condition
You are taking any medication to dampen down your immune system (immunosuppressive therapy)
You have problems with your heart and circulation such as coronary artery disease or left ventricular failure (LVEF)
You have high blood pressure that is not well controlled by medication
You have any other serious medical condition or mental health problem that the study team think could affect you taking part
You are pregnant or breast feeding
You can join the study but will not be put in the treatment group having celecoxib if
You are allergic to non steroidal anti inflammatory drugs
You have an ulcer in your digestive tract (a peptic ulcer) that is causing symptoms or has bled in the last 12 months
You have inflammatory bowel disease
You have had a stroke or mini stroke (TIA)
Your kidneys are not working very well
Trial design
This is a phase 1 study. It is in 2 parts.
In the first part up to 10 people will take part.
The second part will only go ahead if after treatment at least 1 person's
Immune system has responded to the vaccine or
Their cancer has either got smaller or not grown
In the second part the doctors need up to 20 people to take part.
Everybody taking part has
A vaccine
An immunity stimulating cream (imiquimod) – you put this on the skin where you have the vaccine injection
Low dose cyclophosphamide (chemotherapy)  tablets
and some people will also have celecoxib which is a non steroidal anti-inflammatory drug.
About the vaccine
The vaccine is made of small molecules called hTERT peptides. These are mixed with a substance called Montanide so you can have it as an injection into the skin. You have the vaccine once every 3 weeks.
Immunity stimulating cream
To help the vaccine work better you apply imiquimod around the skin where you had the injection. You do this once a day for 5 days after you have the injection.
Cyclophosphamide tablets
Before each vaccine injection you take cyclophosphamide tablets twice a day for 10 days.
The doctors think doing this will help the vaccine to work better by reducing the number of cells in the blood called Tregs. Tregs have been shown to lower the body's ability to fight cancer.
Celecoxib
Half the people taking part will also have celecoxib. Again this is to help improve your body's immune response

to the vaccine. The doctors are not sure how well this drug works so they want to compare the 2 groups.
Celecoxib is a capsule and you take it twice a day for the whole time you are on the study.
You have treatment in 3 week cycles. In total you have 8 cycles and treatment last for 24 weeks.
You will also complete some questionnaires
Before you start treatment
Each time you have your vaccine injection
4 weeks after you finish treatment
The questionnaires will ask about side effects and how you've been feeling. This is called a quality of life study.
You may also be asked to give a sample of your cancer (a biopsy

) before you start the study treatment. This helps the doctors to know how well the vaccine works and also whether it would be helpful for you to continue having treatment.
You don't have to have the biopsy if you don't want to, you can still take part in the study.
Hospital visits
You will see the doctors and have some tests before you start treatment including
Blood test
Physical examination
Heart trace (ECG )
You go to the hospital for your vaccine injection. The first few times you have the injection you need to stay in the clinic for up to 8 hours. This is the first time this particular vaccine has been given to humans so the study team will monitor you for any side effects.
You have blood taken
Before you start treatment
Every 3 weeks
4 weeks after you finish treatment
This is to check your general health and also to see how well your immune system is working. They will also look at any cancer DNA

in the blood.
You have a CT scan after your 3rd and 6th vaccine injections and also when you finish treatment.
You see the doctors 4 weeks after you finish treatment. If it looks like your cancer has got smaller they will discuss the possibility of you continuing treatment. After this you see your usual cancer specialist or your GP. You will also have the chance to discuss other treatment options with your cancer specialist.
Side effects
Possible side effects of the vaccine are
Flu like symptoms (shivering, mild temperature) just after having the vaccine and for a couple of days
Itchiness, redness and discomfort around the injection site
If necessary the study team can give you medications to manage these reactions
Other side effects may include
Tiredness (fatigue)
Tummy pain
Inability to sleep (insomnia)
We have information about
How to join a clinical trial
Please note: In order to join a trial you will need to discuss it with your doctor, unless otherwise specified.
Please note - unless we state otherwise in the summary, you need to talk to your doctor about joining a trial.
Supported by
Candles Charity
Guys and St Thomas' NHS Foundation Trust
King's College London
Rayne Institute
University of Nottingham, Queen's Medical Centre
CRUK internal database number:
Please note - unless we state otherwise in the summary, you need to talk to your doctor about joining a trial.
Charlie took part in a trial to try new treatments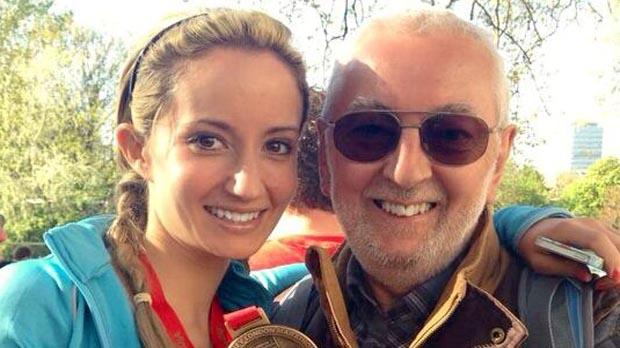 "I think it's really important that people keep signing up to these type of trials to push research forward."