A study looking at using a combination of imaging methods to better assess brain tumours
Please note - this trial is no longer recruiting patients. We hope to add results when they are available.
Cancer type:
Brain (and spinal cord) tumours
This study is looking at combining a PET scan with an MRI scan to assess brain tumours. This is for people who are going to have surgery for a type of brain tumour called a glioma.
More about this trial
To assess brain tumours doctors can use scans such as an MRI scan. The MRI scan is good at showing where the tumour is and how big it is. But it can't show other features of the tumour such as how fast it is growing.
The researchers want to combine the MRI scan with another scan called a PET scan. They think that this combination might be better at showing these other features of the brain tumour. This information would be helpful when planning further tests or treatments.
The main aim of this study is to see if the combination of an MRI scan and PET scan is better at giving more detailed information about a brain tumour than an MRI scan only.
Who can enter
You may be able to join this study if all of the following apply
If you have had a scan that shows your tumour is getting worse or your symptoms are getting worse
You are willing to use reliable contraception
You are between 18 and 80 years old
You cannot join this study if any of these apply. You
Have already had treatment for your brain tumour
Have another cancer
Are not able to have an MRI scan, for example if you have certain types of metal surgical clips or plates in your body or you have a pacemaker
Are not able to lie still and flat on your back for up to 70 minutes
Are taking certain medications, such as diazepam or temazepam, unless you are able to stop them for a few days (the trial team can advise you about this)
Have had an antibiotic  drug called minocycline in the past 3 months
Have another medical condition that the trial team think could affect you taking part
Are pregnant or breastfeeding
Trial design
This is a pilot study. The researchers need 25 people to join. 
The team will ask for 2 PET scans and an MRI scan before your surgery. One of the PET scans is optional you don't have to have the 2nd PET scan if you don't want. 
These scans will usually be done within 14 days before your surgery.
Before the scans a member of the study team will put a small plastic tube (cannula) into a vein in your arm. They will use this to inject a contrast medium

for the MRI scan and a radioactive liquid

 for the PET scan.
The study team will ask for a sample of tissue (biopsy

) from your tumour when you have surgery. They will use this to find out more about brain tumours.
Hospital visits
You have the PET scan and MRI scan on the same day. Each scan takes about 70 minutes. You will usually have a couple of hours break between the scans.
Side effects
Both the MRI scan and PET scan are safe tests.
How to join a clinical trial
Please note: In order to join a trial you will need to discuss it with your doctor, unless otherwise specified.
Please note - unless we state otherwise in the summary, you need to talk to your doctor about joining a trial.
Supported by
NIHR Clinical Research Network: Cancer
University of Manchester
CRUK internal database number:
Please note - unless we state otherwise in the summary, you need to talk to your doctor about joining a trial.
Rhys was only four years old when he was diagnosed with a brain tumour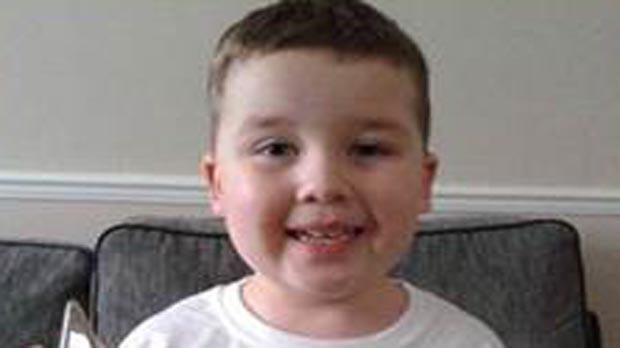 "He went through six operations and was placed on a clinical trial so he could try new treatments."